I made three day-trips into Kyoto. Unlike Nara where all the "must-see" sites are in one area, I found Kyoto's transportation system in conjunction with the holidays made visiting more than two places in a day unfeasible.
First, of course, I headed for the famous Kinkakuji, the "Temple of the Golden Pavilion."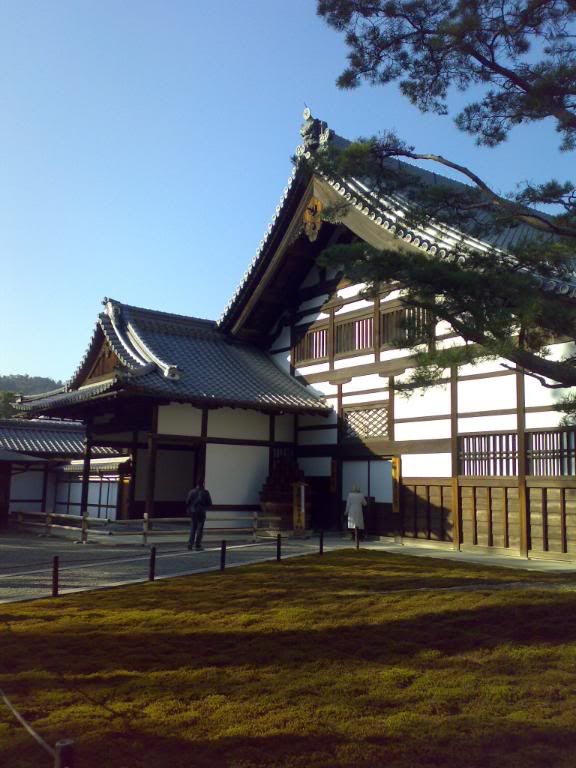 It was very crowded, and mid-afternoon sun made the gold leaf reflect pure white, so I wasn't sure if my pictures would turn out.
It was burnt down in 1950 by a monk who supposedly resented its beauty. His mother killed herself for shame.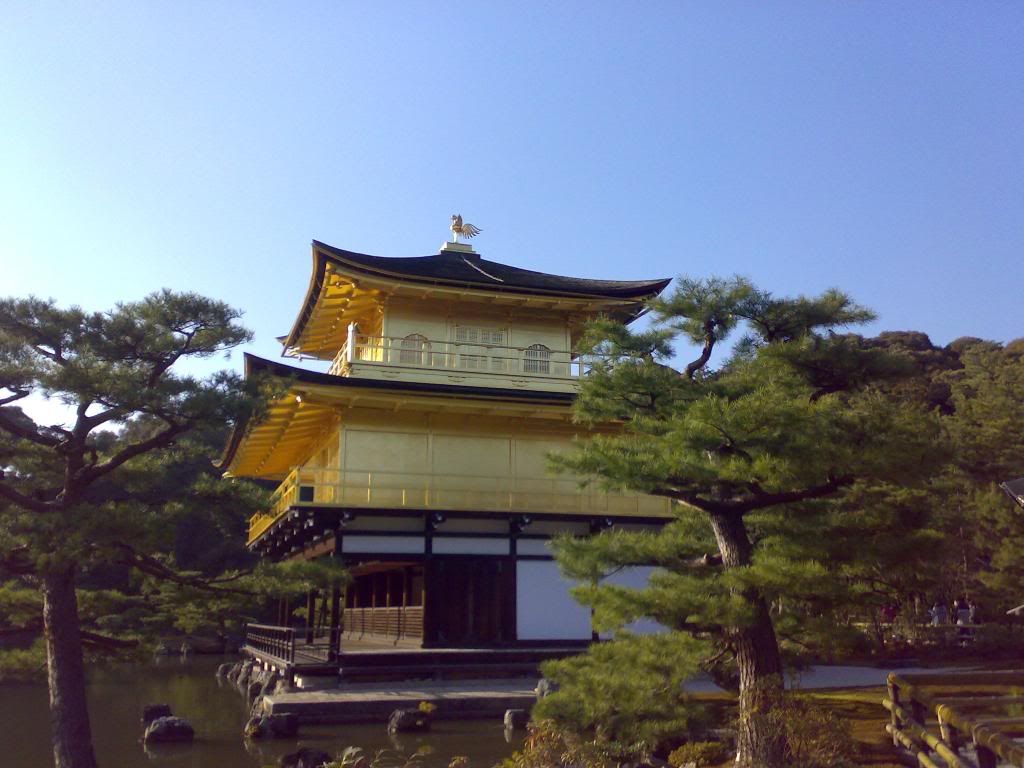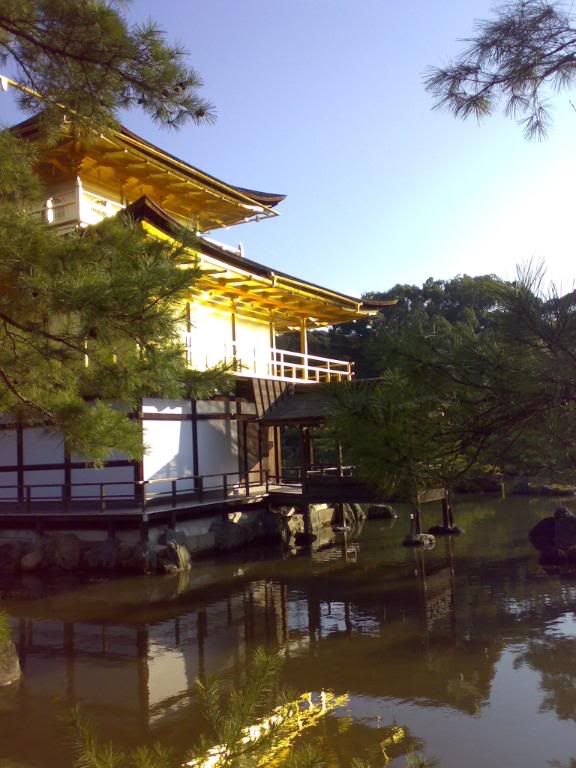 It has one of the best layouts for tourists that I've seen, as in there's a single clear path to follow. It has to be with the number of people that it has to channel through.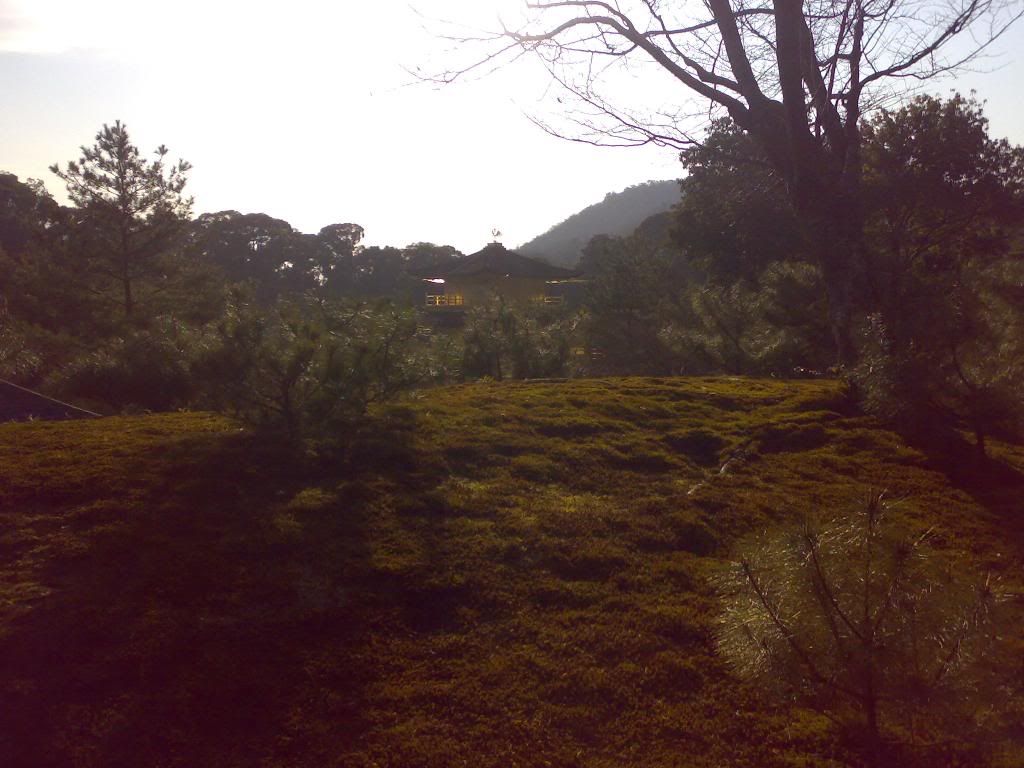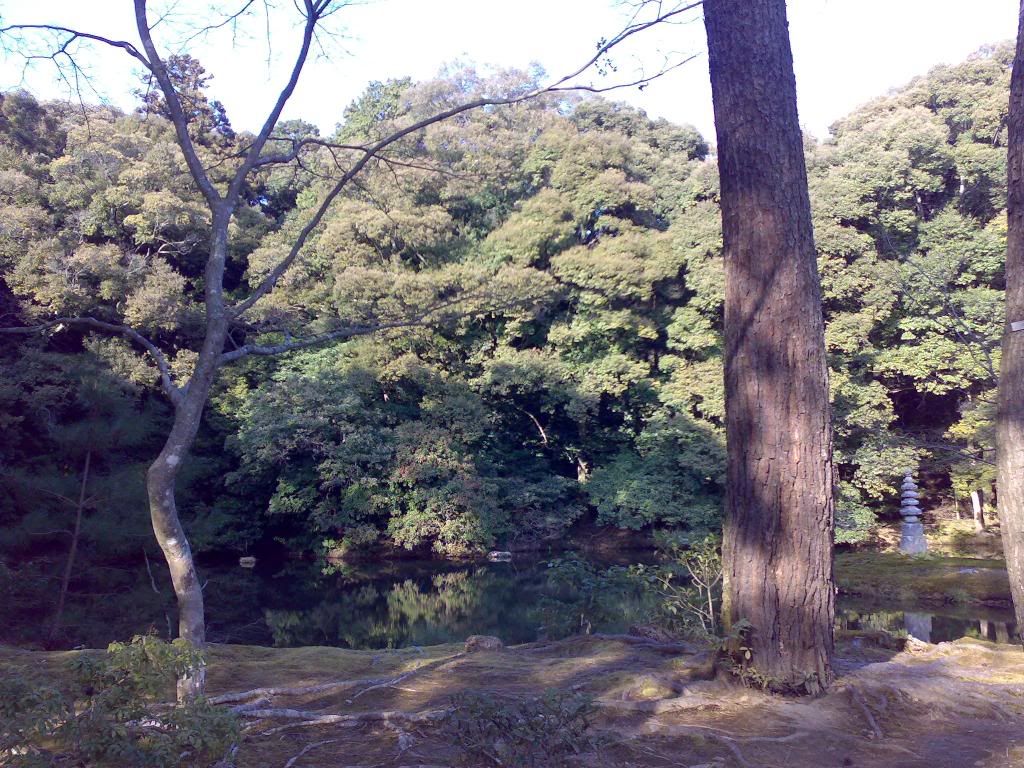 The place with the little pagoda is White Snake Mound.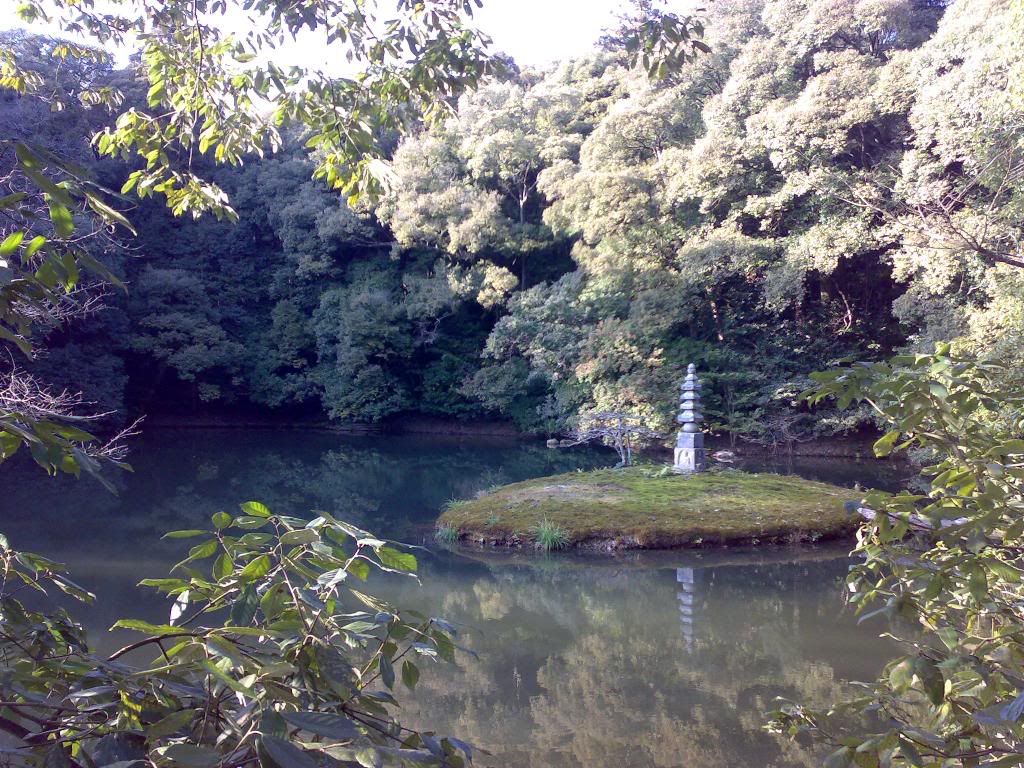 From just outside the main gate you can see a Daimonji: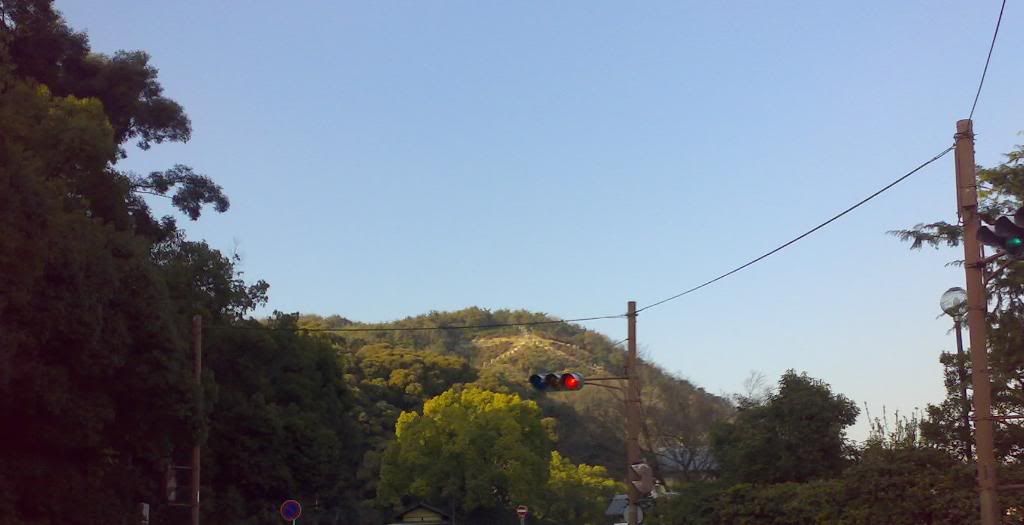 Then I walked to Ryoan-ji, Temple of the Peaceful Dragon.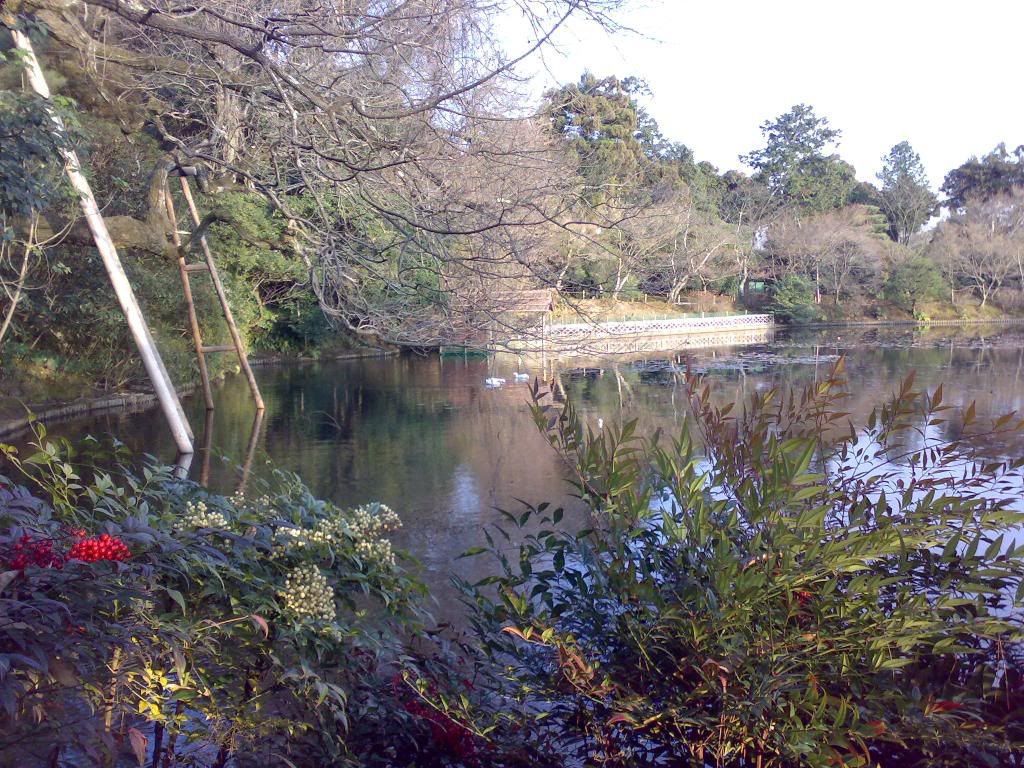 The second I walked in I almost walked out again, feeling a cheated "but I've seen this already somewhere." Then I realized that was just because it's such a famous image from all sorts of movies and dramas: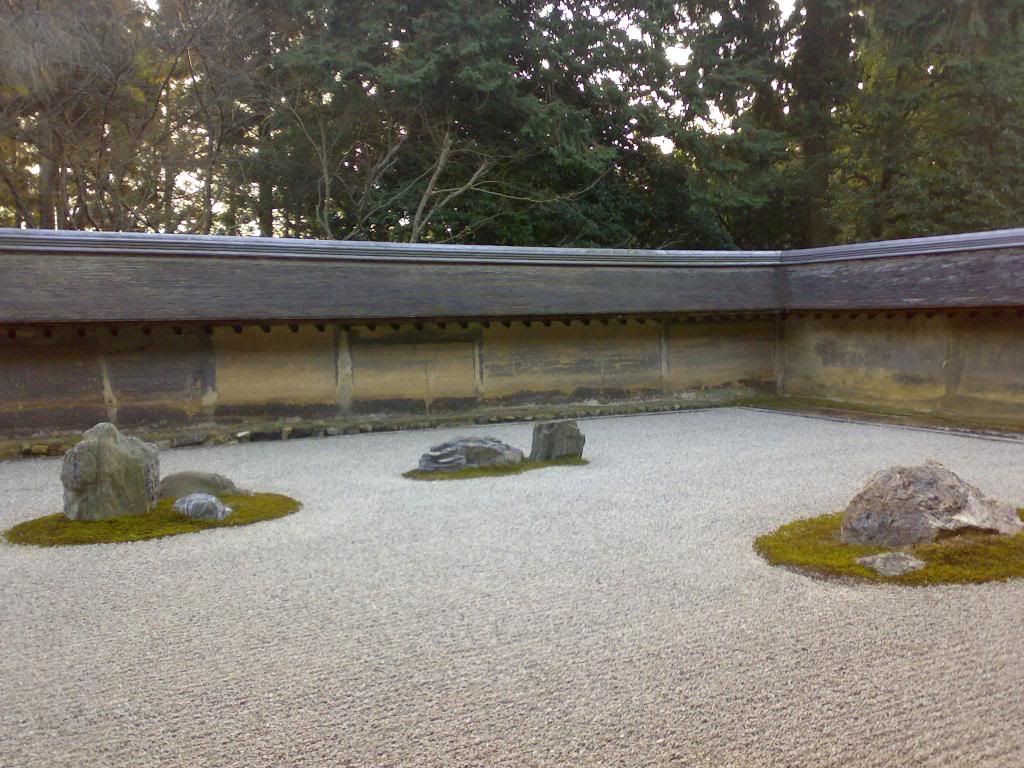 There are fifteen stones, but only fourteen can be seen at once from any angle - until you attain Zen I suppose.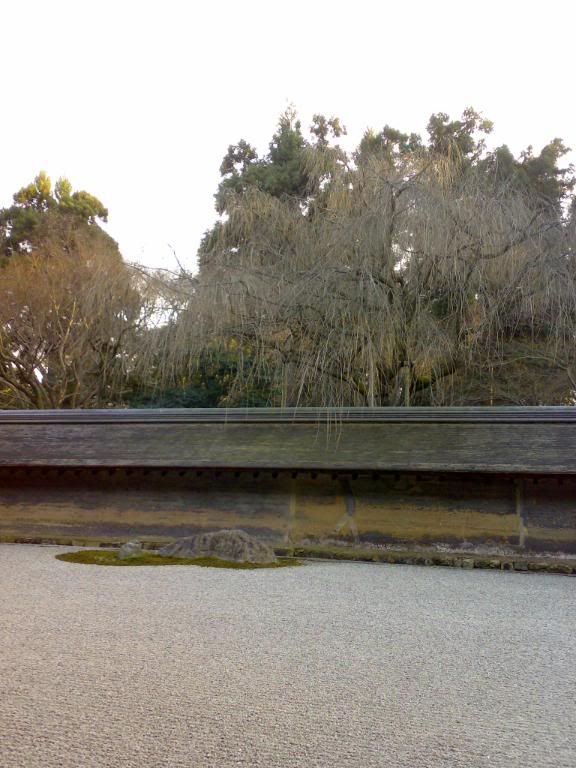 But I loved more the gardens behind, filled with thick moss being carefully brushed by tiny old women.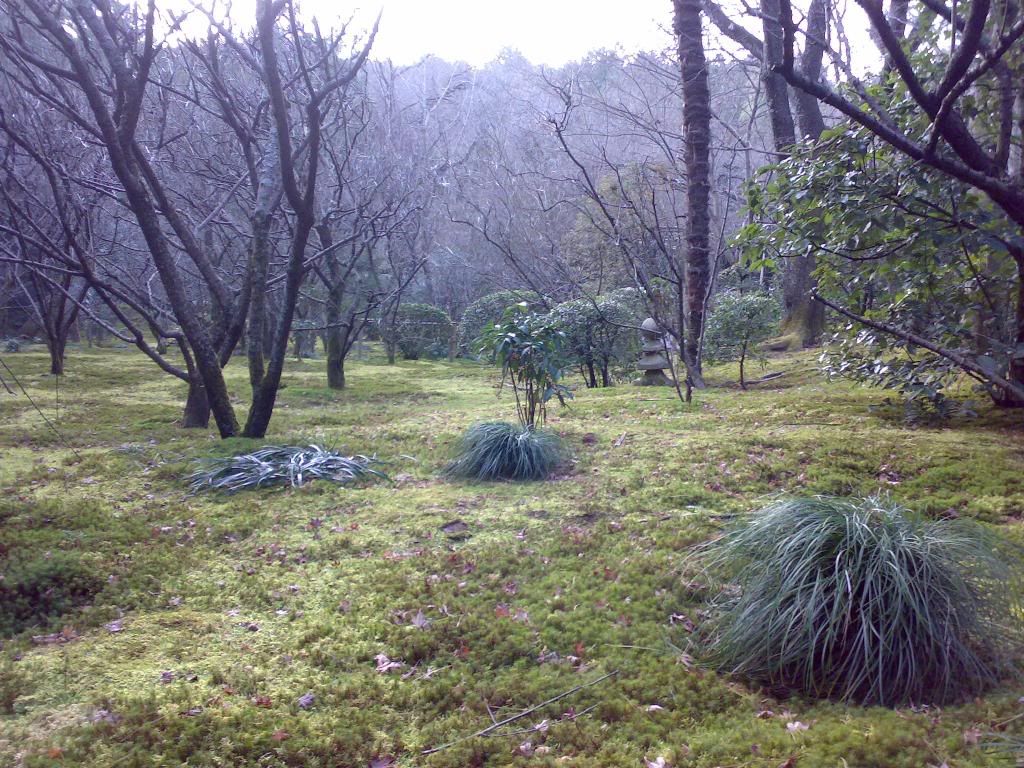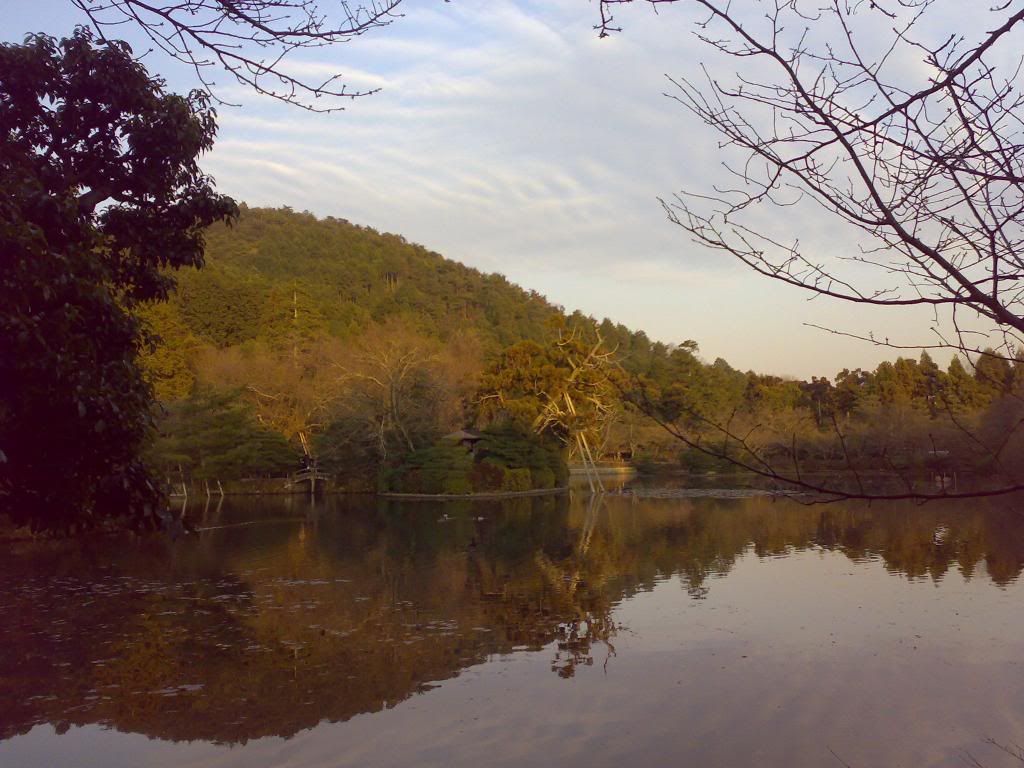 Then I walked to Ninnaji, but it was getting late so the inner temple was closed and the gates shut behind me.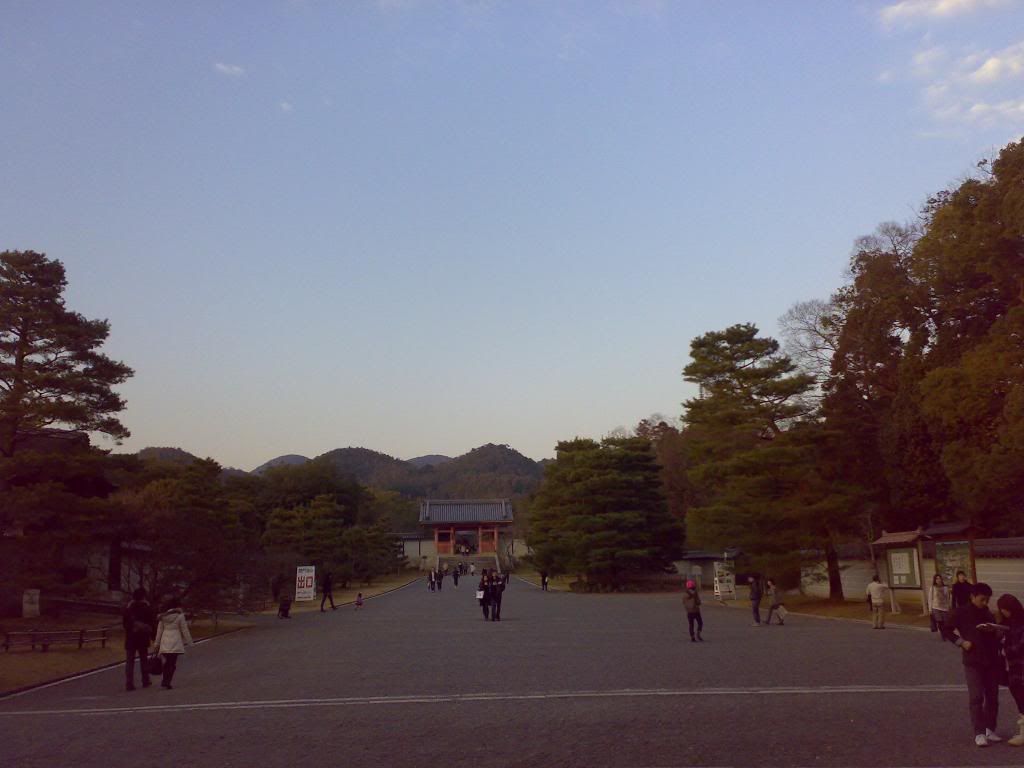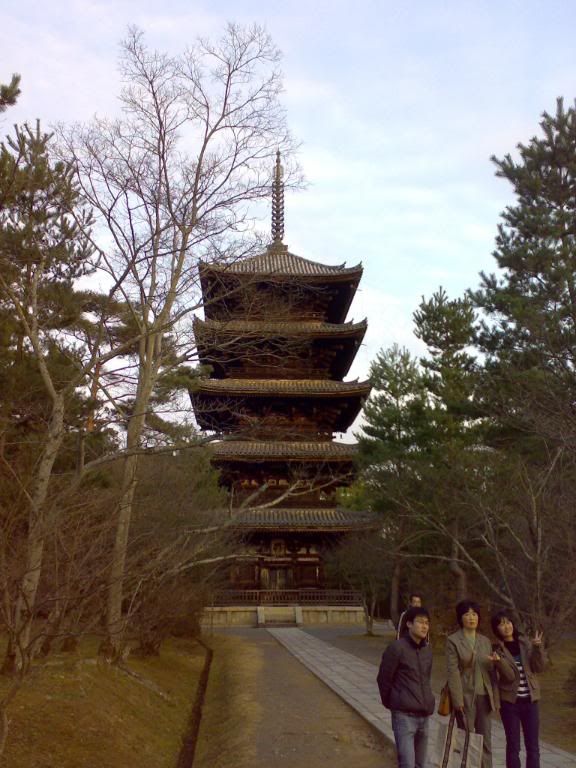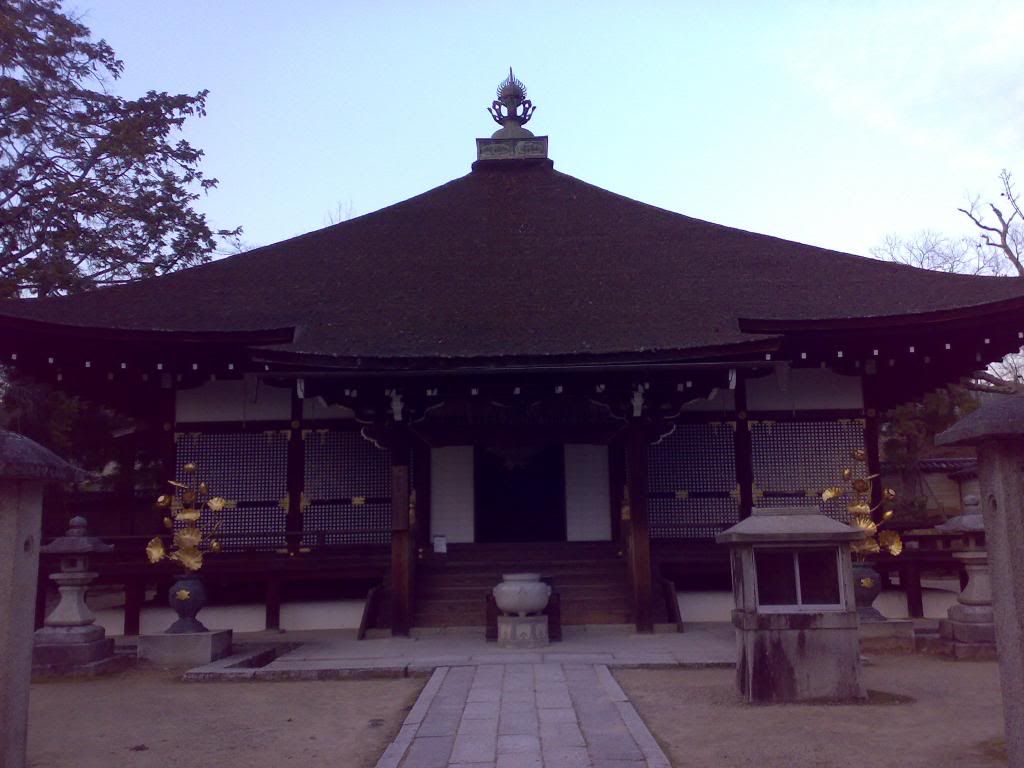 Very cold and slightly overwhelmed, I returned to Osaka.