On New Year's morning, I went up in Tempozan, one of the largest Ferris Wheels in Japan at 112.5 meters.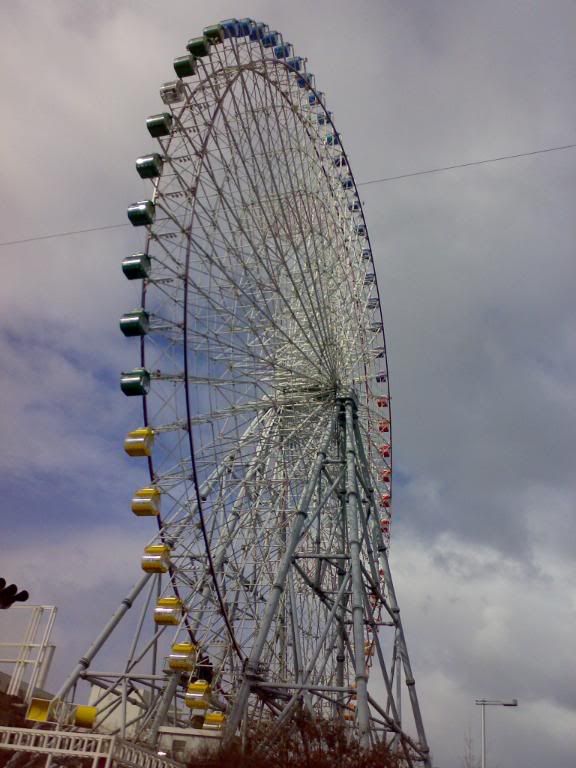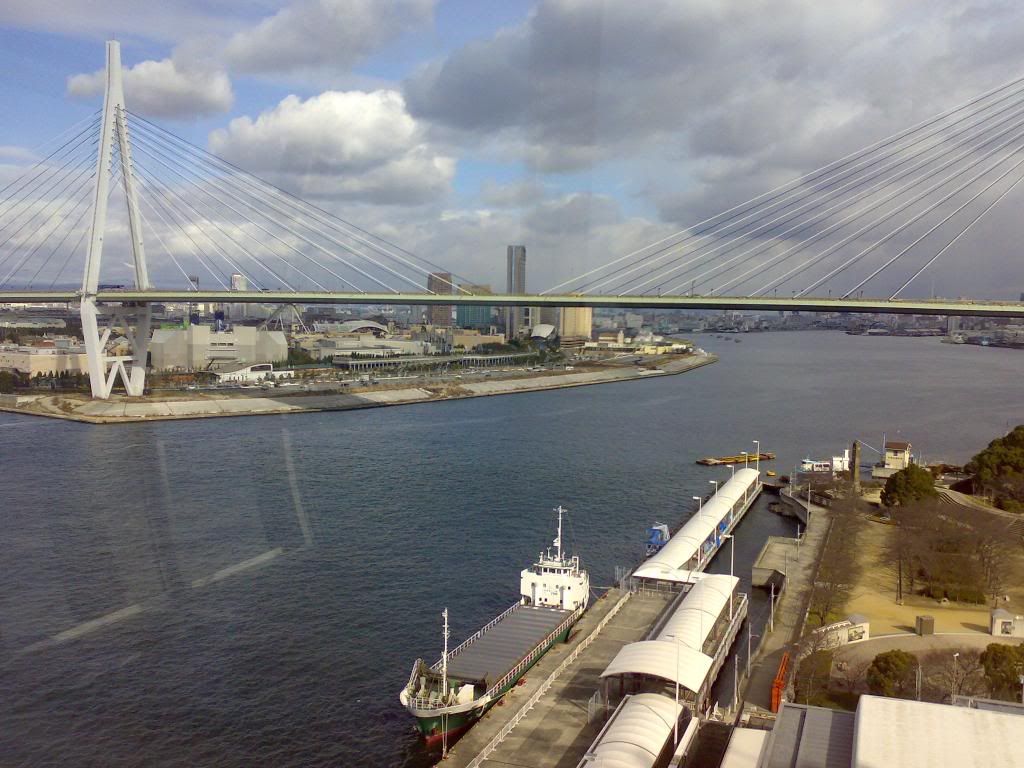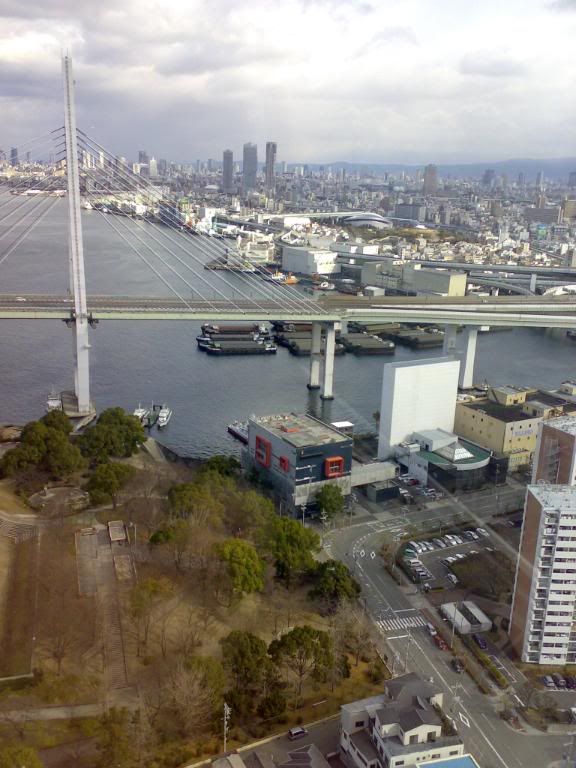 It's next to Osaka Aquarium Kaiyukan, so I went there.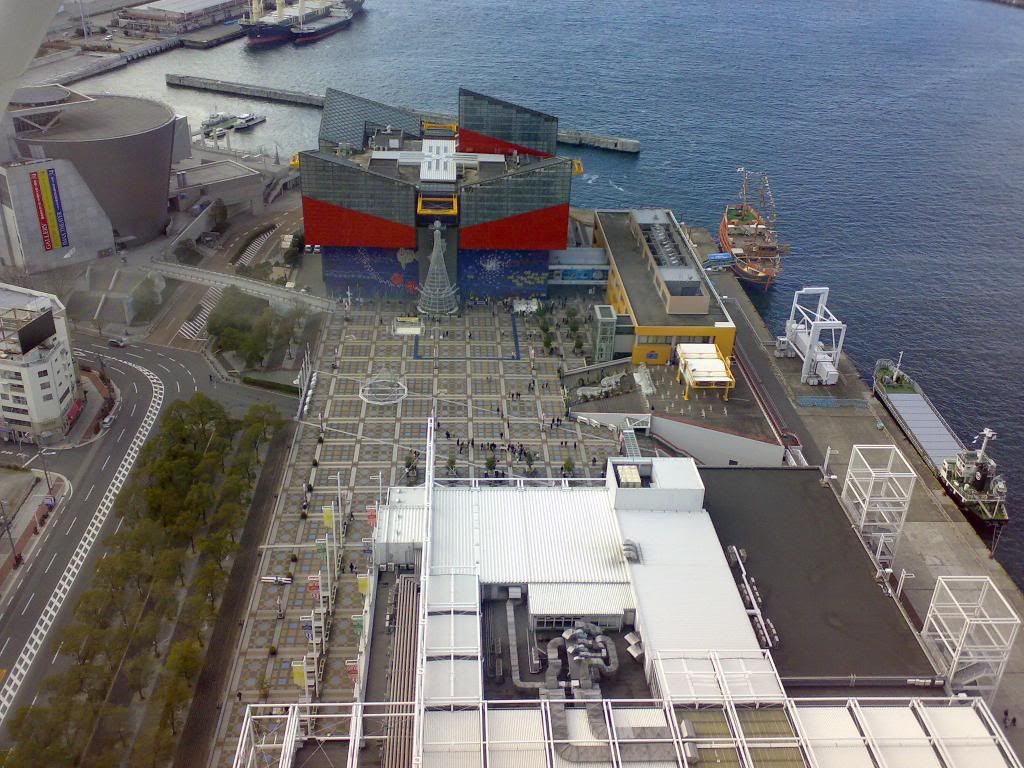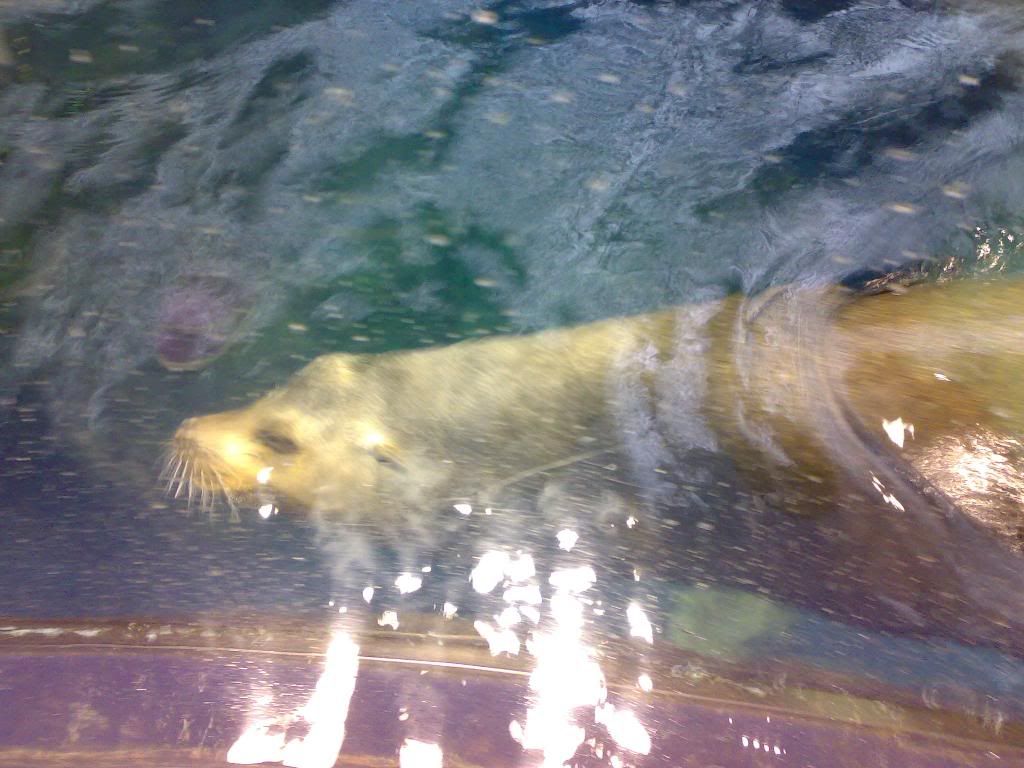 The One-Legged Duck, unable to swim in a straight line: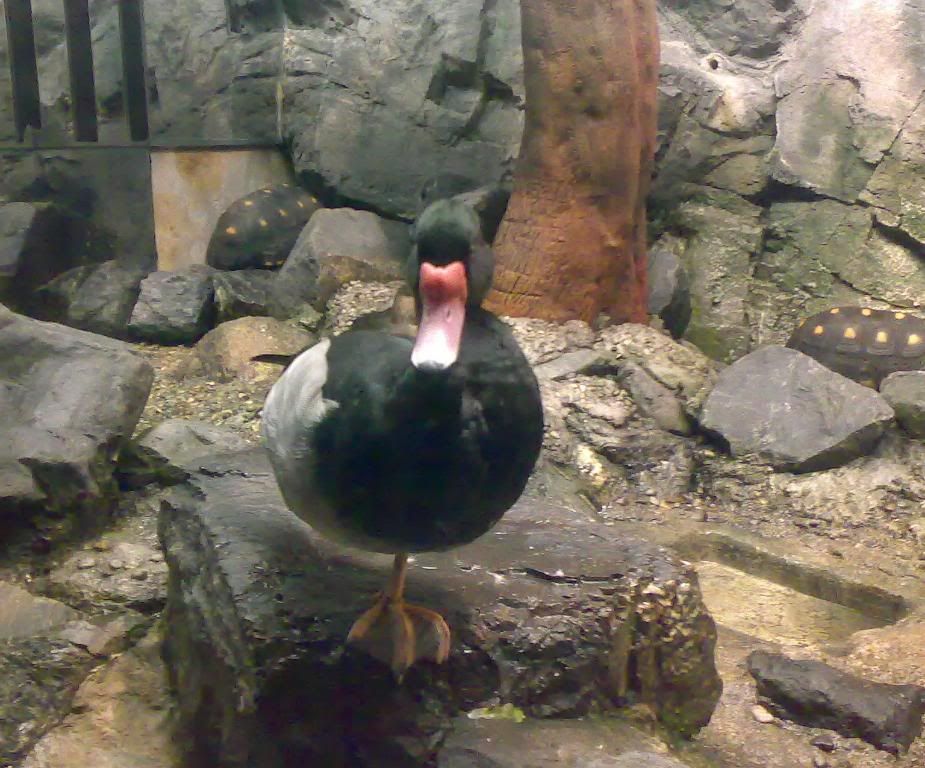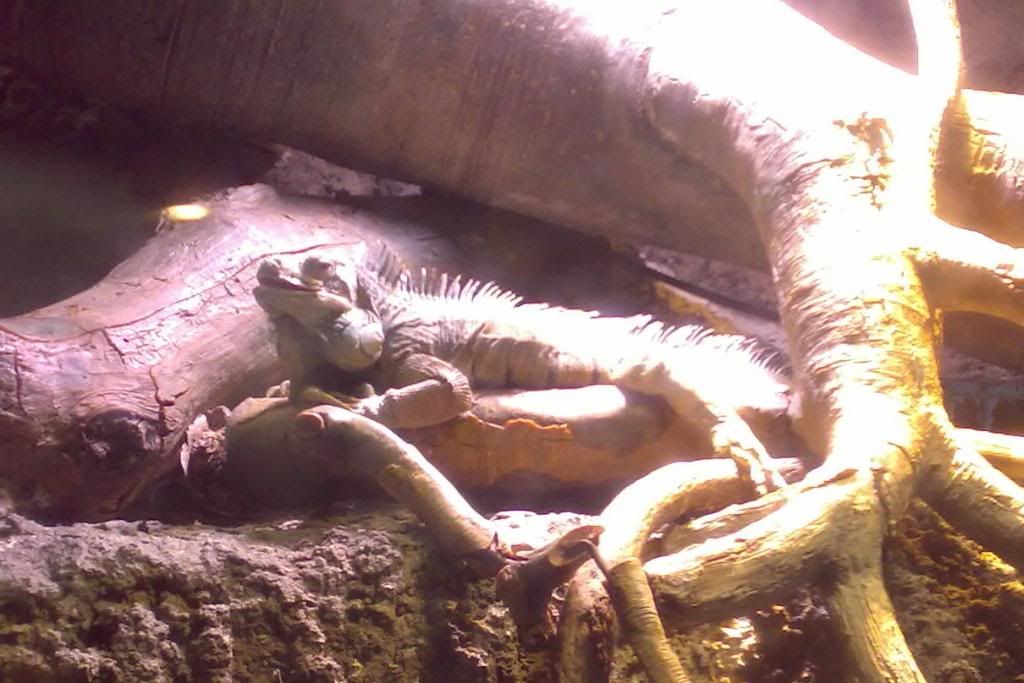 Very Large Fish: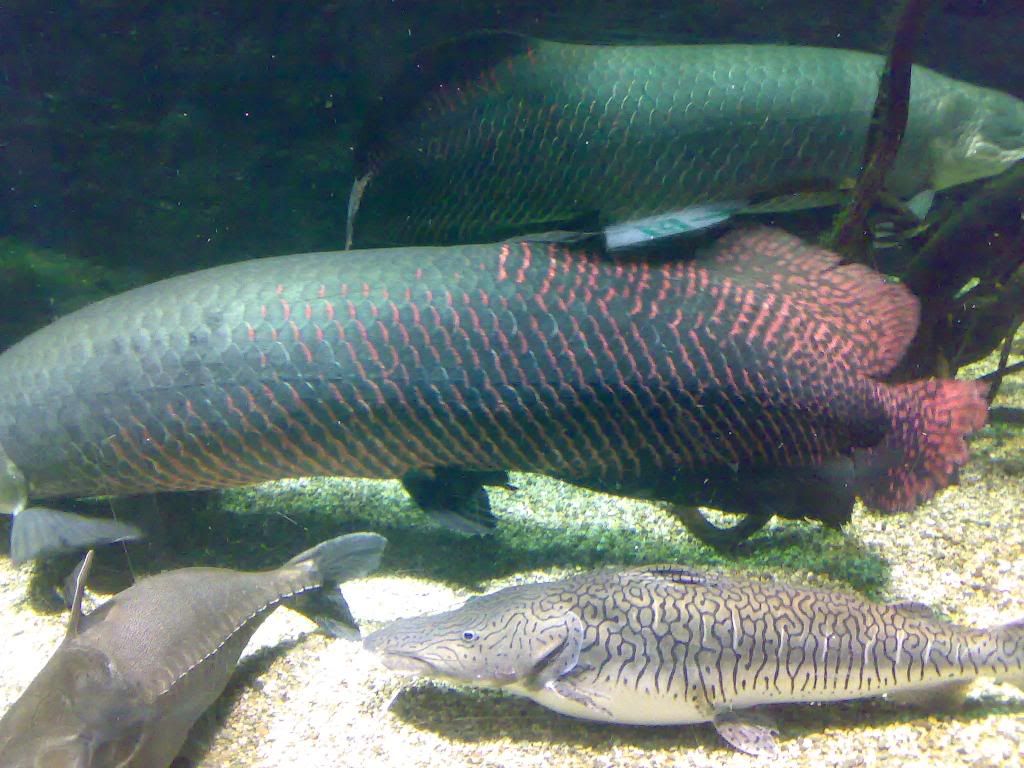 and Very Small Children: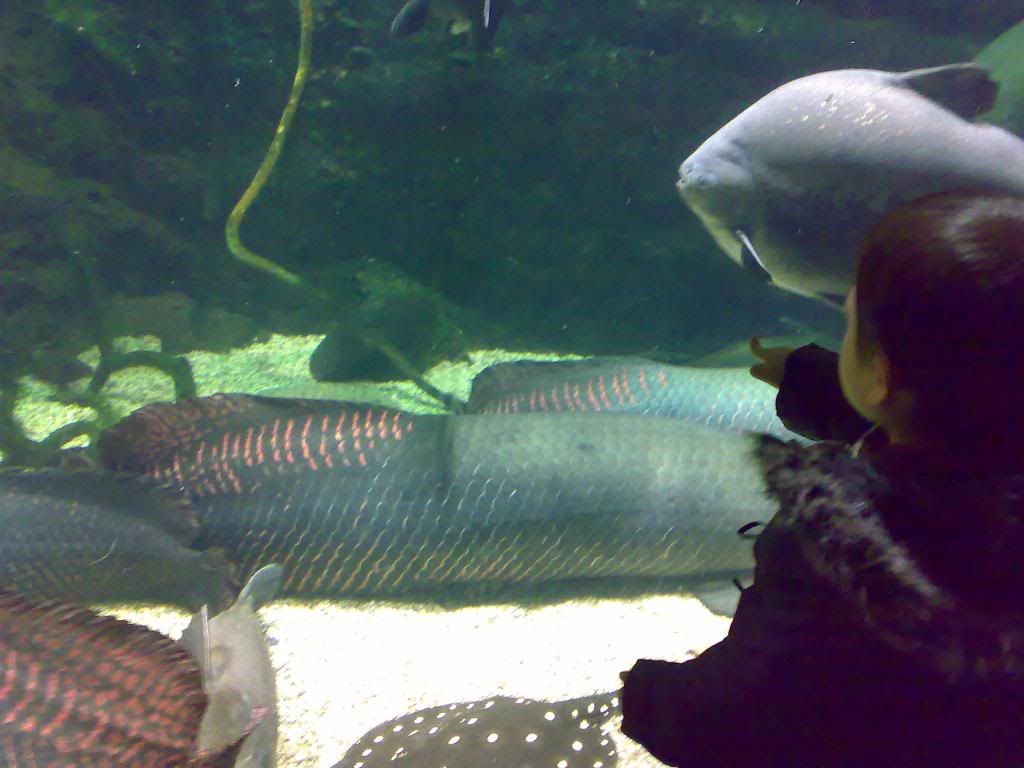 Someone needs to clean out this tank: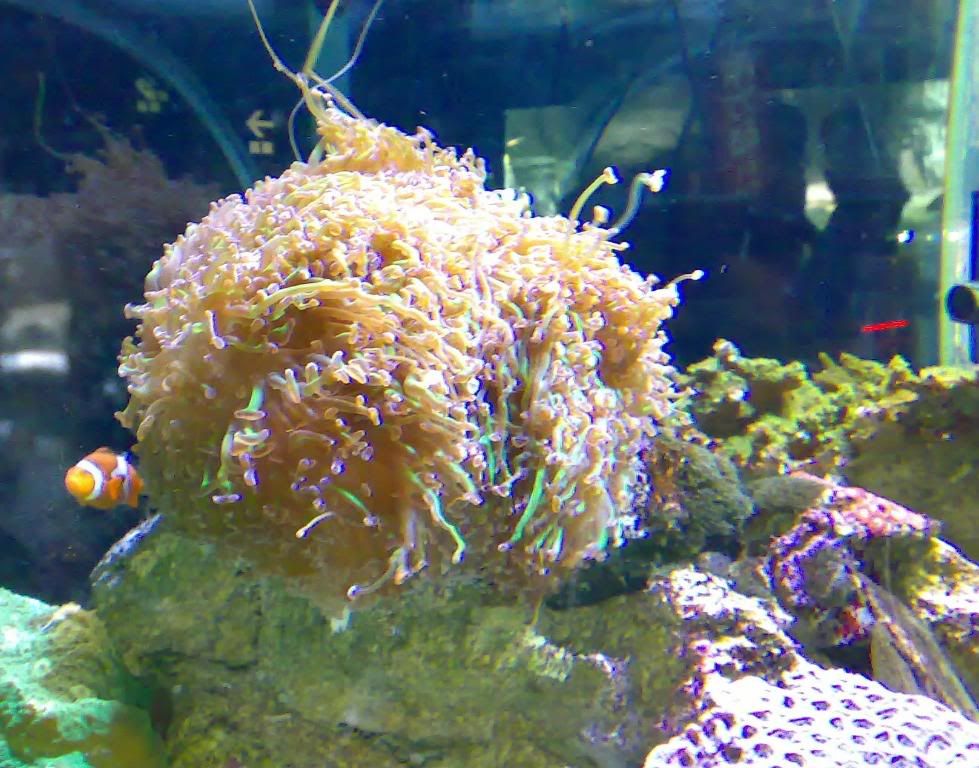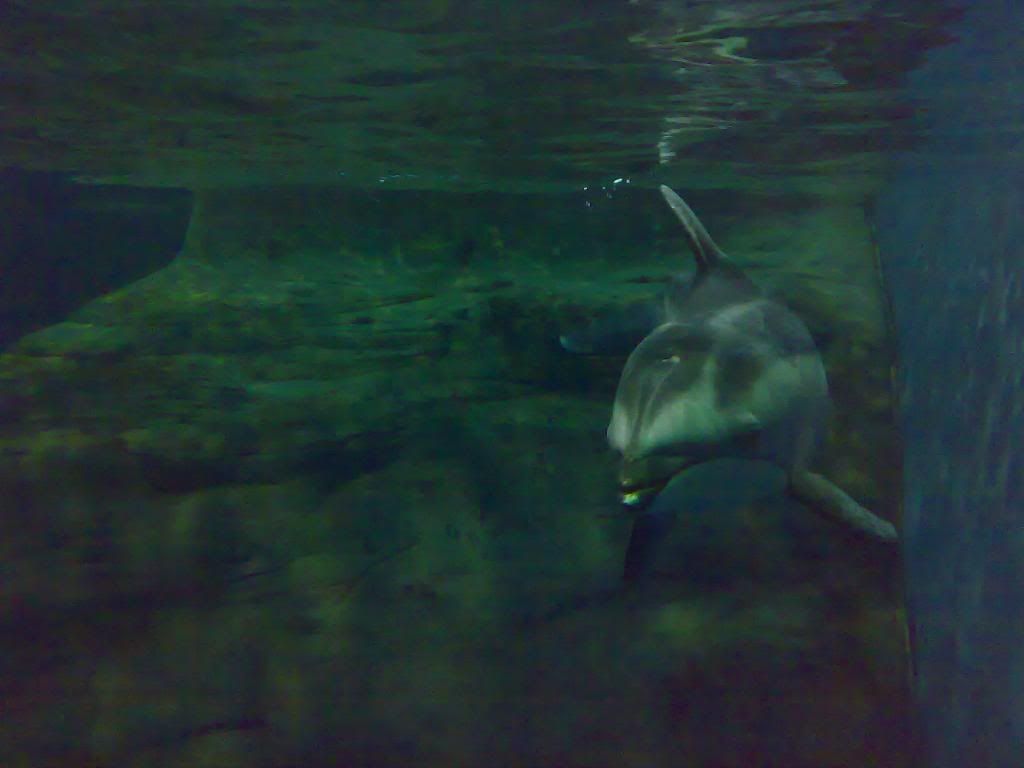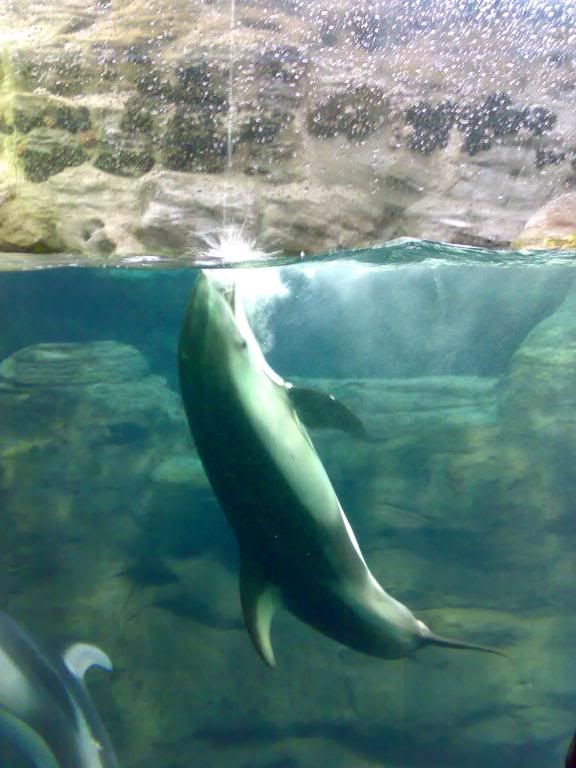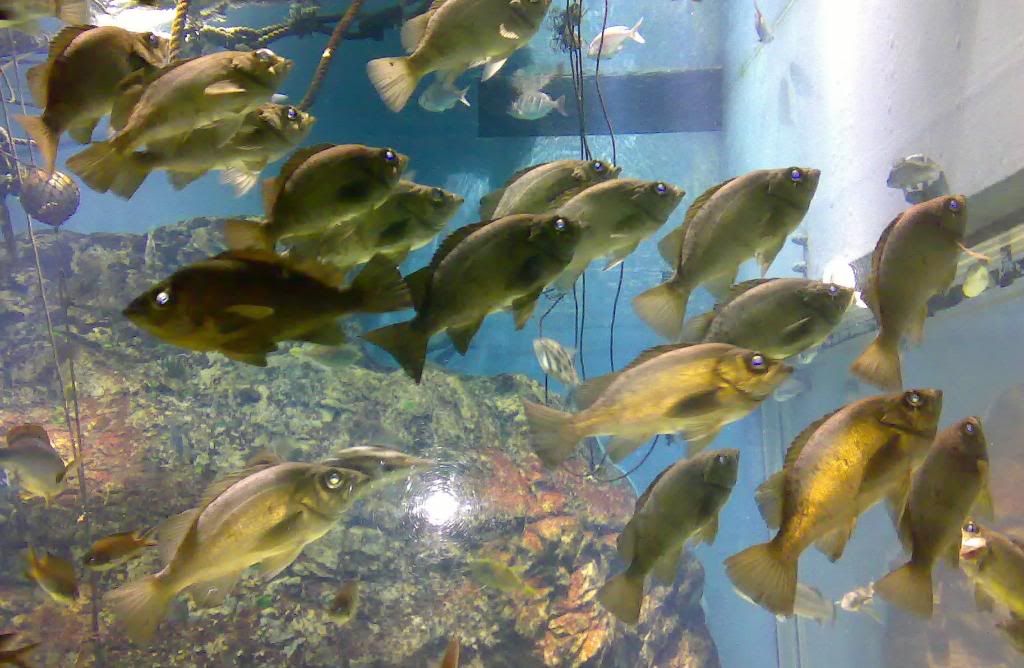 "Wh-what are you guys all staring at?"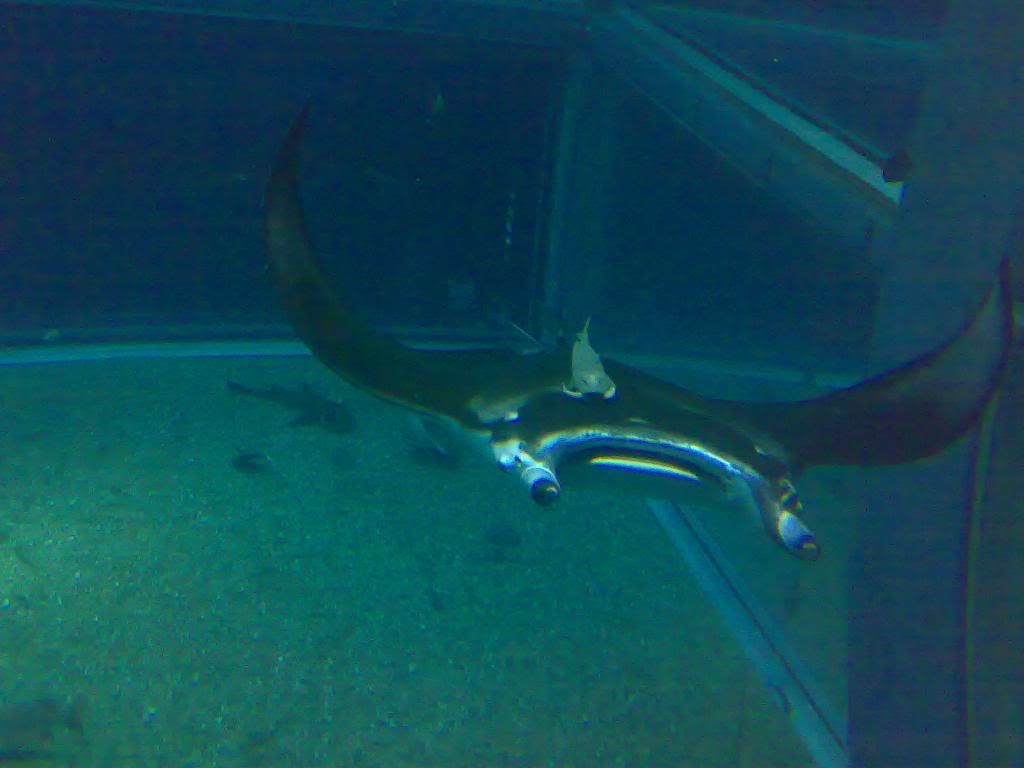 Check out the fish getting a free ride.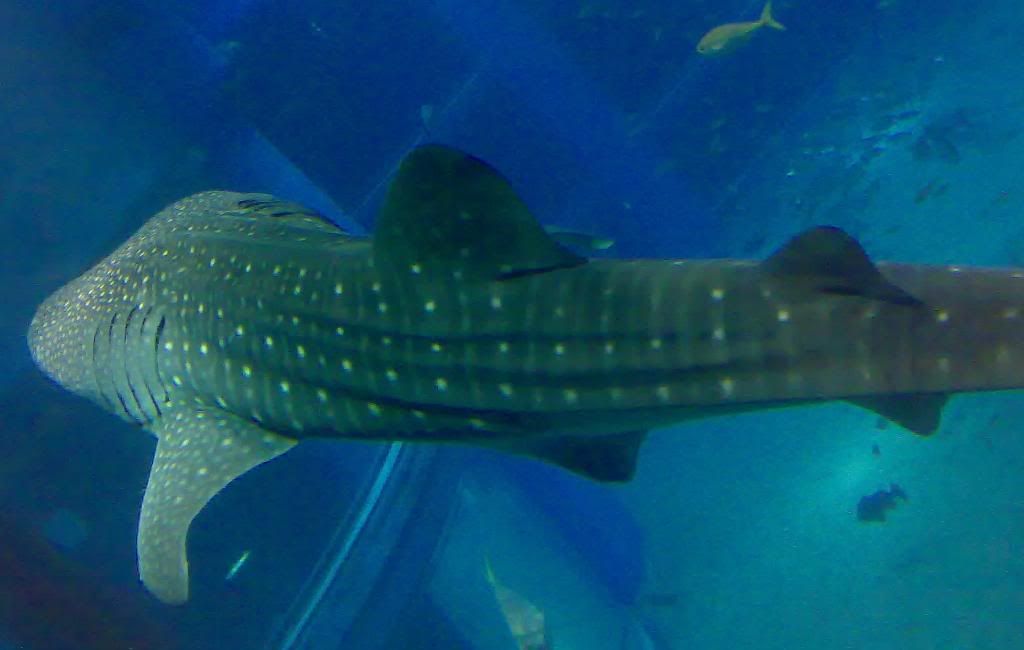 Out front they had a parade of penguins: