Despite having only been to Yokohama's Chinatown twice, I seem to already have a System in place for visiting there:
1. Eat a meat bun.
2. Eat a soft ice cream cone (I found a place that actually has chai-flavored!)
3. Buy a bag of over-priced chestnuts to bring home.
4. Buy some sort of exotic fruit to take home.
Last time it was lychee, but I looked for them this time and there were none. Instead, I got a dragon fruit, which I've had both in drinks and dried before, but never fresh.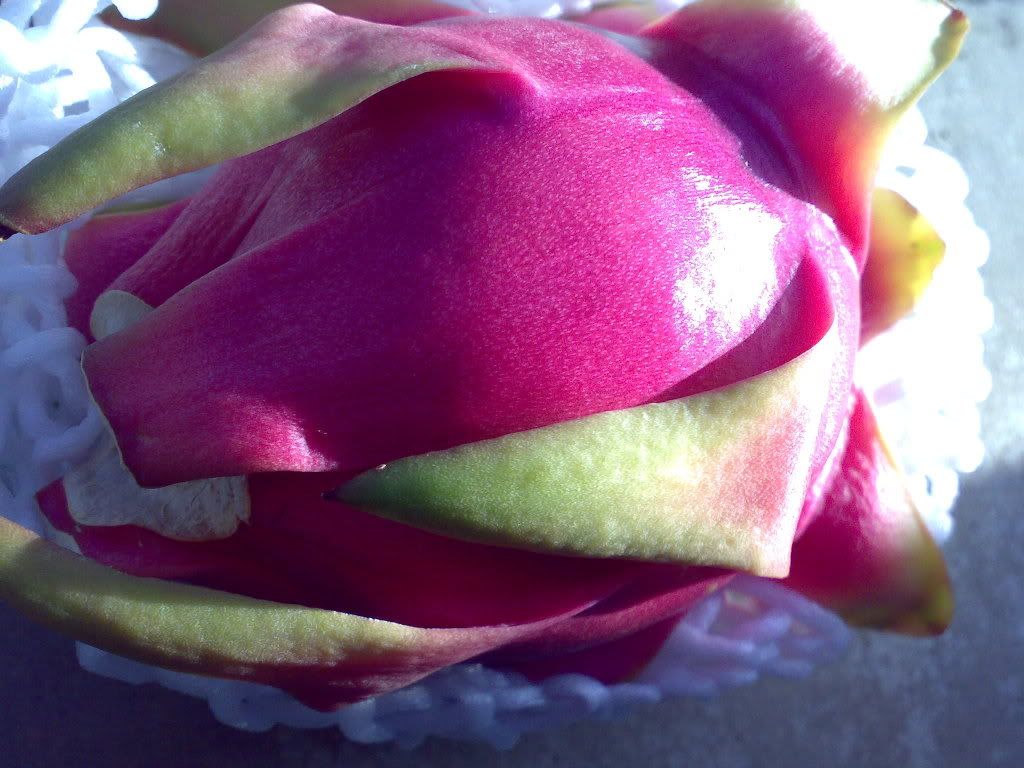 The texture is very like kiwis but the flavor is so mild as to be more like a vegetable than a fruit, barely sweet. The seeds are an interesting bit of crunch without being intrusive. I hate seeds that take so effort to deal with that you can't appreciate the fruit itself.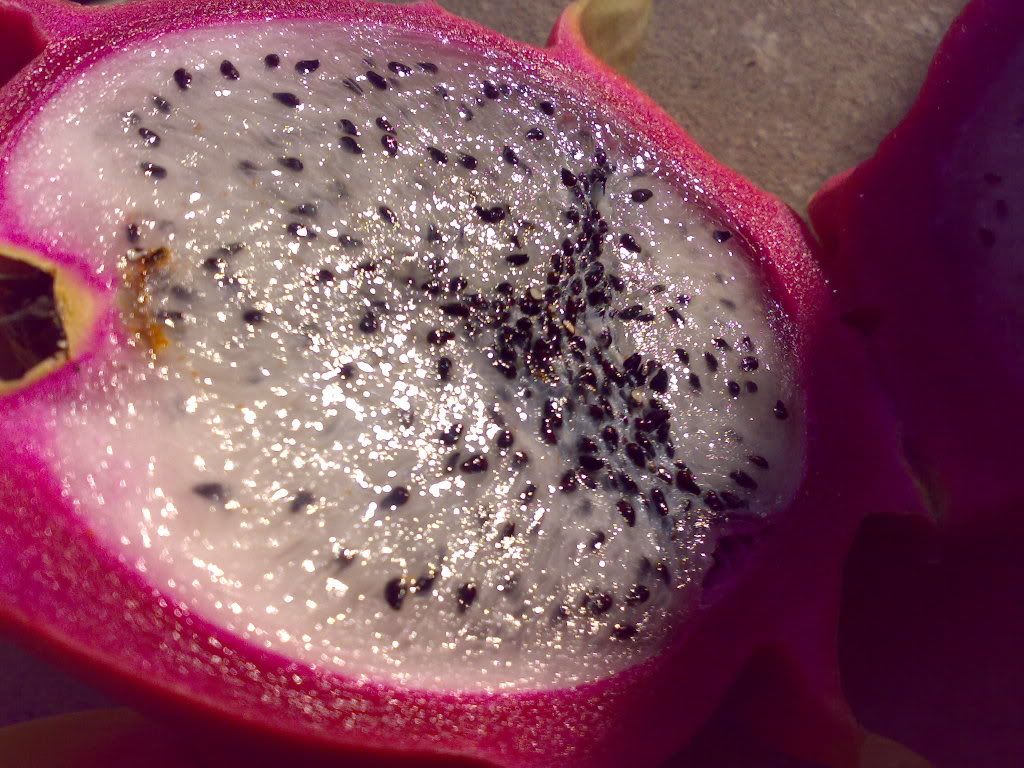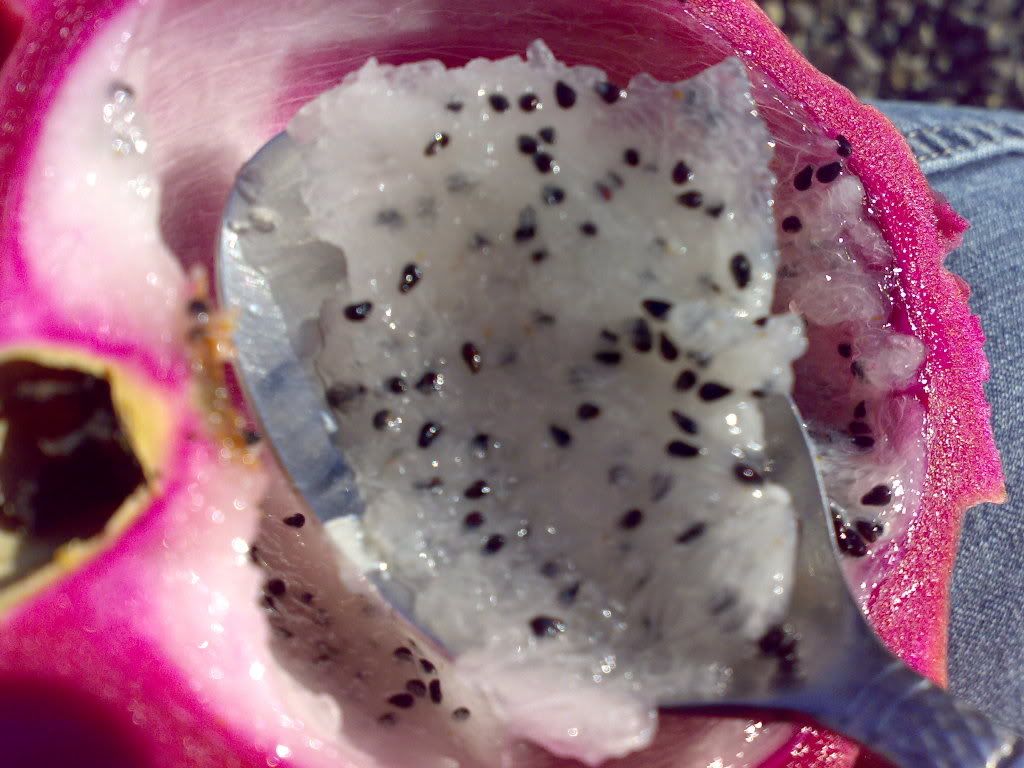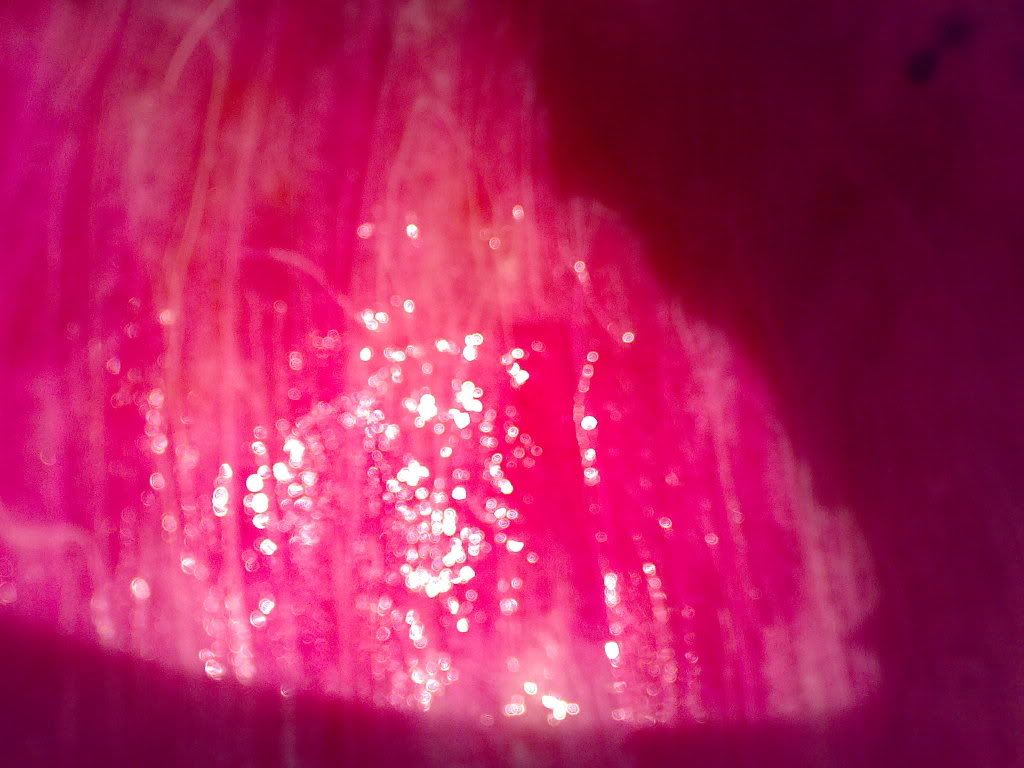 And as you can probably guess, the reason I went to Yokohama (other than to see birds and ride a Ferris Wheel and eat fruit) was to see this guy: