I regretted being such a poor tour guide the first time Mom visited in Summer 2008, but as it was also my first year in Japan and first time to Tokyo, I barely spoke the language and didn't have a clue how to get around. I was determined to rectify that in Spring 2010. I had an itinerary for each day down to a T, and though some things had to be adjusted – esp. in Kamakura which I don't know well, and esp. because of having to move/transfer in the middle. April First, in particular, went so precisely according to plan that I thought, smugly, I could write guidebooks like this.
First we went to Sendagaya station, and had breakfast across from the Tokyo Metropolitan Gymnasium, this interesting building. Aoyama Harps has a showroom near there, and I wanted to show off the Princess Sakura model that I daydream about being able to save up enough to afford someday.
Crossing under the tracks brought us to Shinjuku National Garden, which I'd heard was a good spot for cherry blossoms. That would be an understatement.
The only thing more interesting than Japanese photography: Japanese photographers.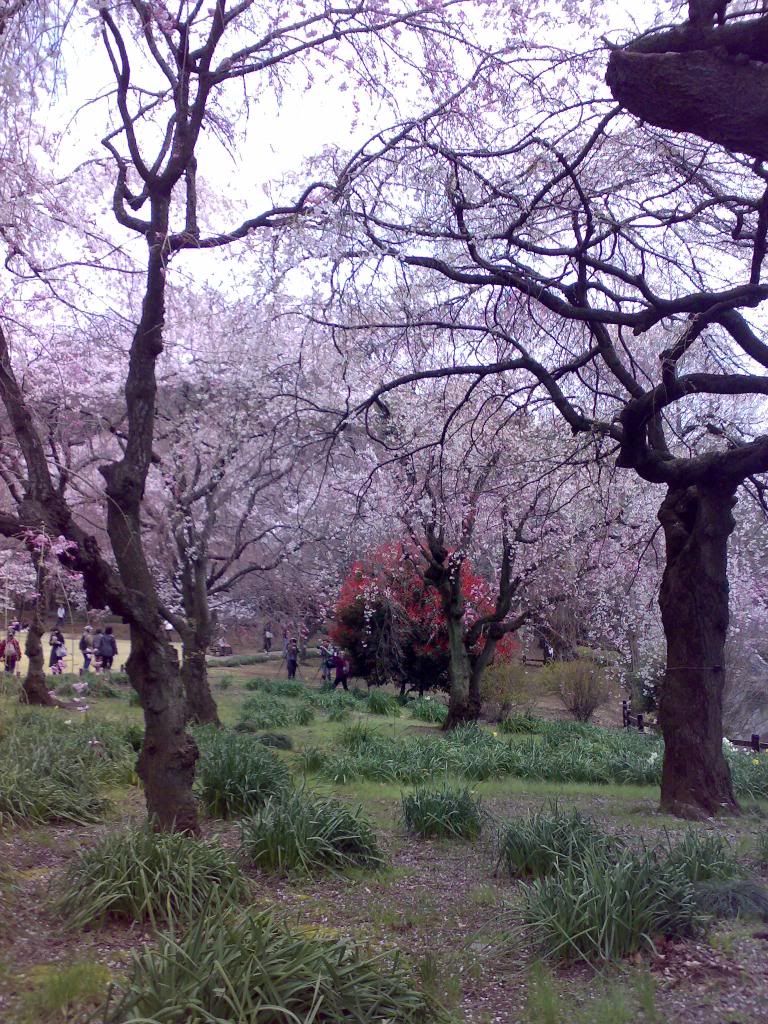 Mom was highly amused by the businessmen just sitting around at a picnic still in their suits. I guess I've gotten used to it – I've been to a fair number of wild parties with men who didn't even loosen their ties.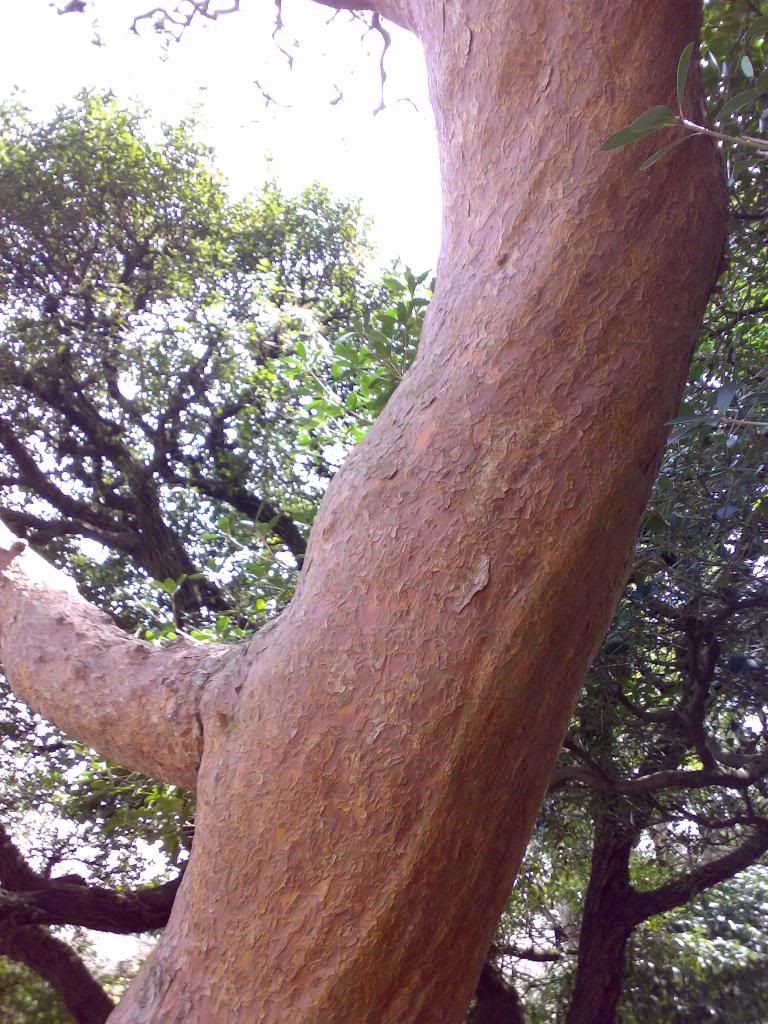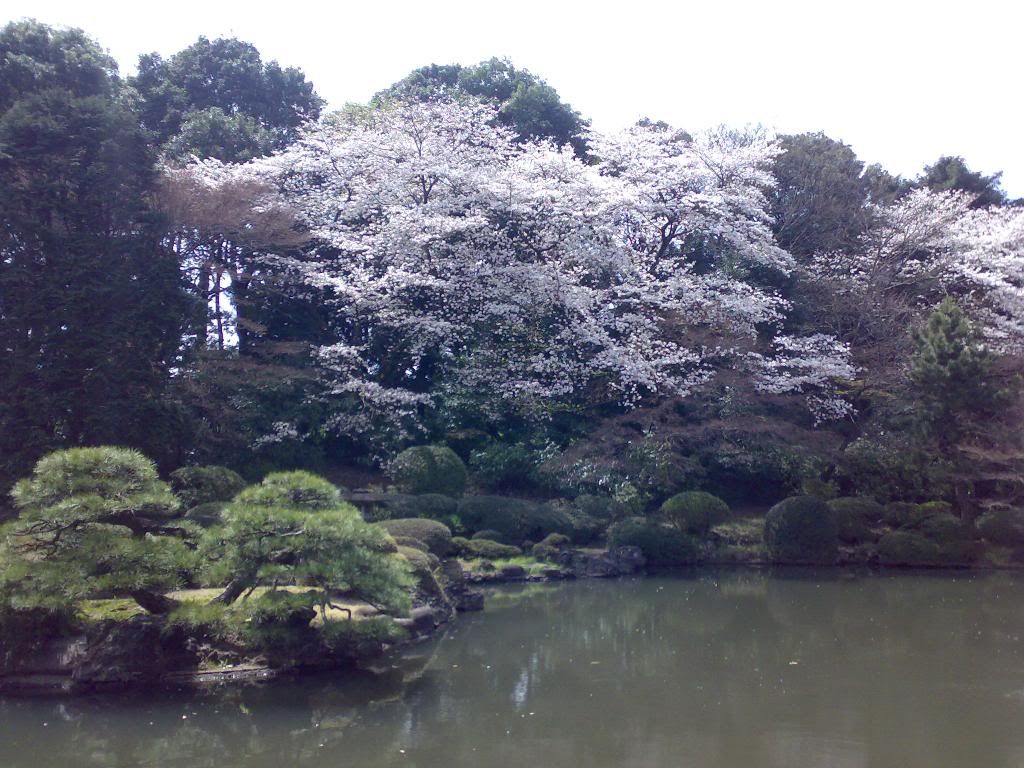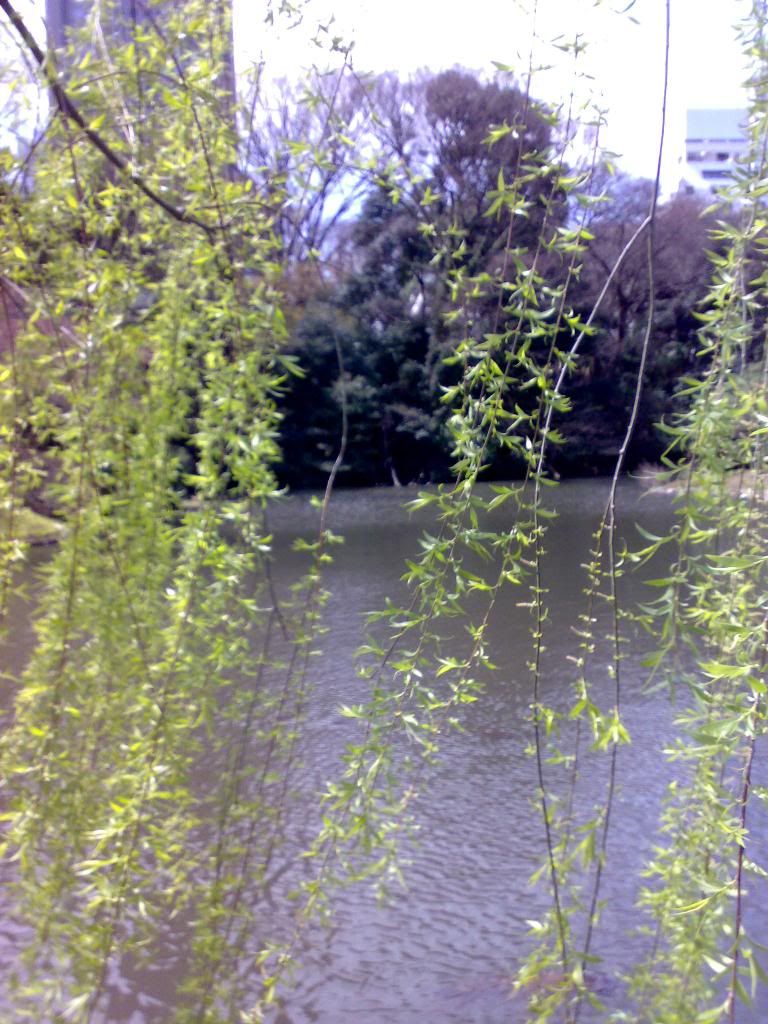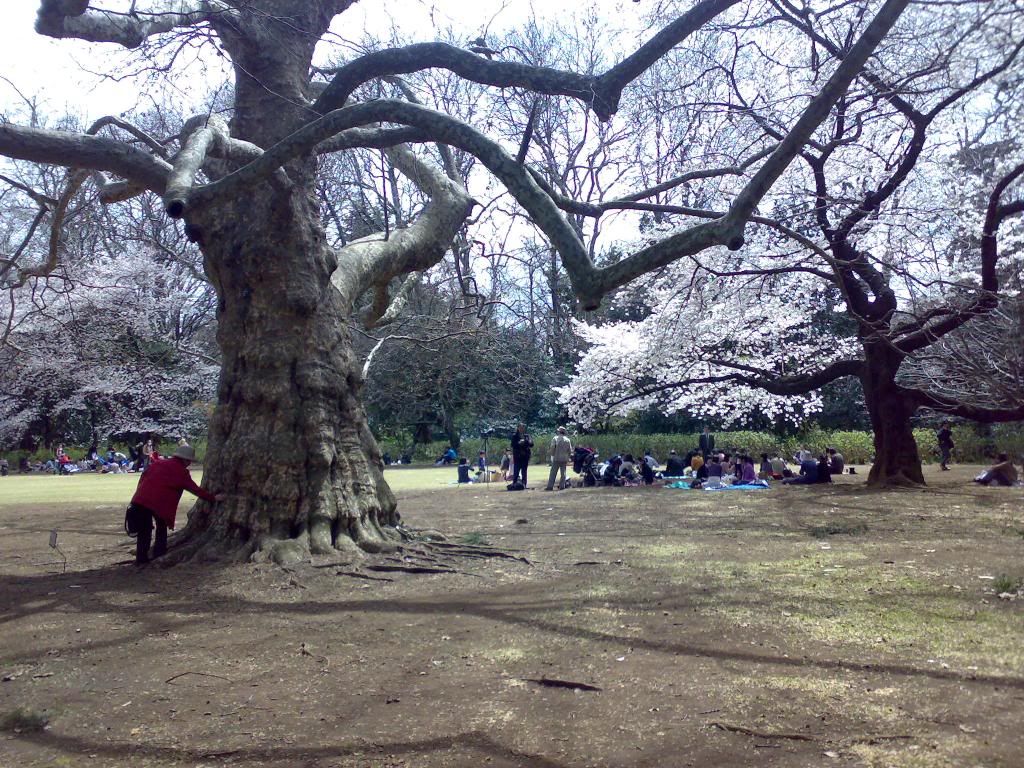 Exiting the garden on the other side from where we entered put us at just the right place to go to Isetan. This is a famous department store with a busy food court in the basement and a peaceful playground on the roof. I've wanted to visit since I saw it featured in one of my favorite strange Japanese movies, "Yaji and Kita – The Midnight Pilgrims!"

This is eight stories up, people. Didn't stop the kids from running around.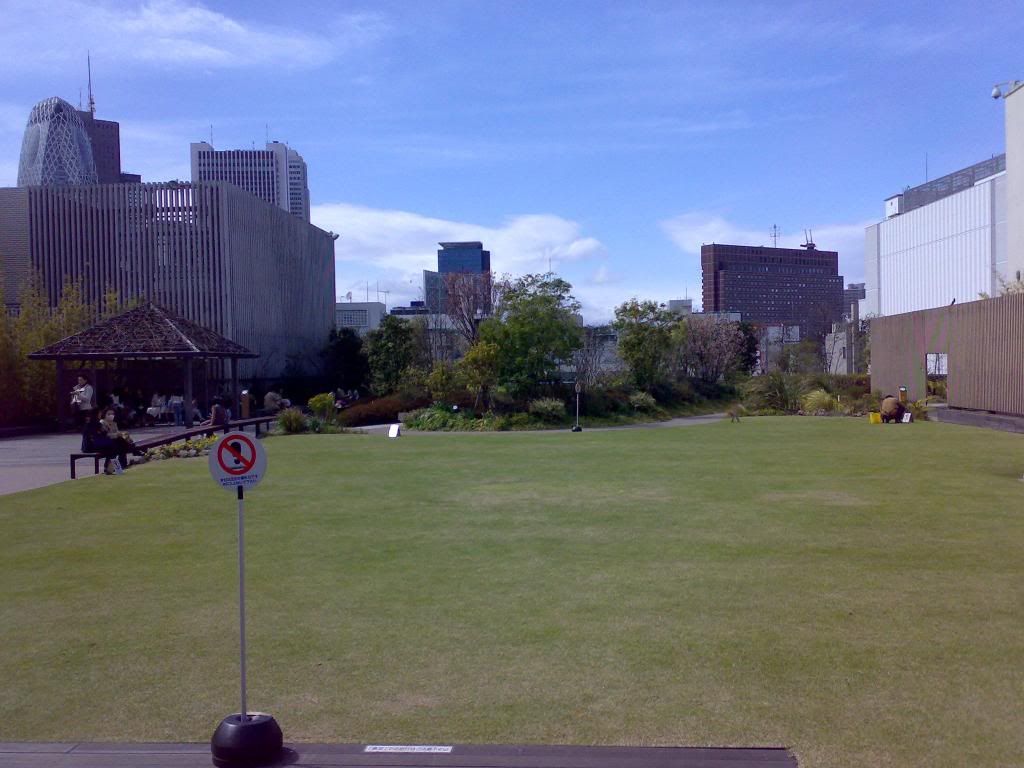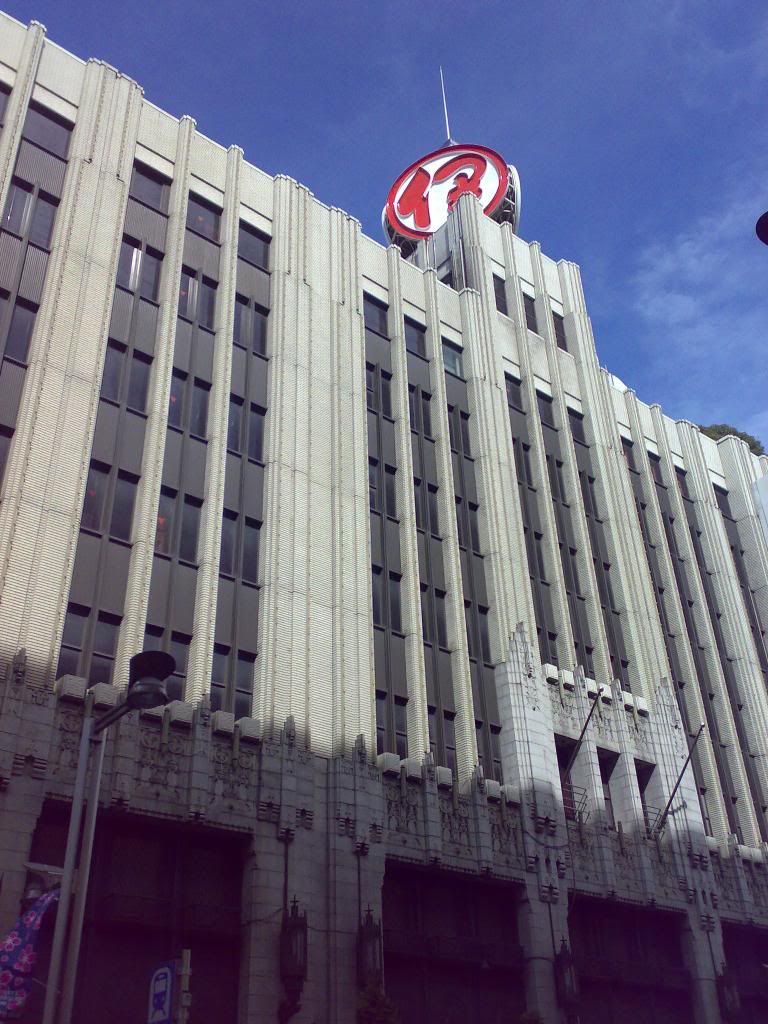 Isetan is close to Shibuya Station – from there we went to Shinjuku. I made sure we went out the Hachiko exit:


From there, it's just a few blocks to Tokyu Hands, the should-not-be-missed store for every type of craft, project, or hobby. There are seven floors here too – I'd easily spend all day here.

We ate dinner at the L'Occitane Cafe, in the hopes of having a view of the famous Shibuya scramble, the every-way crosswalk. With my typical luck, we were at the only seat where the window was blocked off.
For our finale, I had gotten tickets to "The Last Five Years" which was running at the Bunkamura culture hall. It's one of my favorite musicals in English, so I was guardedly prepared to be disappointed both by the translation and by the different cast. Well, I'm not really qualified to comment on the former – but as for the actors, they were every bit as perfect as I could have hoped for. It relit my long-ago love for musical theatre, and I determined to try to see more shows. Especially now that I'm living only forty minutes from Tokyo, and especially as I have learned how easy it is to buy tickets using the machines in convenience stores.
So after that full day, we headed back to the hotel.
I
Among twenty snowy mountains,
The only moving thing
Was the eye of the blackbird.
II
I was of three minds,
Like a tree
In which there are three blackbirds.
III
The blackbird whirled in the autumn winds.
It was a small part of the pantomime.
IV
A man and a woman
Are one.
A man and a woman and a blackbird
Are one.
V
I do not know which to prefer,
The beauty of inflections
Or the beauty of innuendoes,
The blackbird whistling
Or just after.
VI
Icicles filled the long window
With barbaric glass.
The shadow of the blackbird
Crossed it, to and fro.
The mood
Traced in the shadow
An indecipherable cause.
VII
O thin men of Haddam,
Why do you imagine golden birds?
Do you not see how the blackbird
Walks around the feet
Of the women about you?
VIII
I know noble accents
And lucid, inescapable rhythms;
But I know, too,
That the blackbird is involved
In what I know.
IX
When the blackbird flew out of sight,
It marked the edge
Of one of many circles.
X
At the sight of blackbirds
Flying in a green light,
Even the bawds of euphony
Would cry out sharply.
XI
He rode over Connecticut
In a glass coach.
Once, a fear pierced him,
In that he mistook
The shadow of his equipage
For blackbirds.
XII
The river is moving.
The blackbird must be flying.
XIII
It was evening all afternoon.
It was snowing
And it was going to snow.
The blackbird sat
In the cedar-limbs.