What with moving and transferring to a new job, we didn't have time to complete the planned trips. But after my first week of work, we had one more weekend before Mom left, so we took a day trip to Tokyo.
Brunch at my favorite Berry Cafe;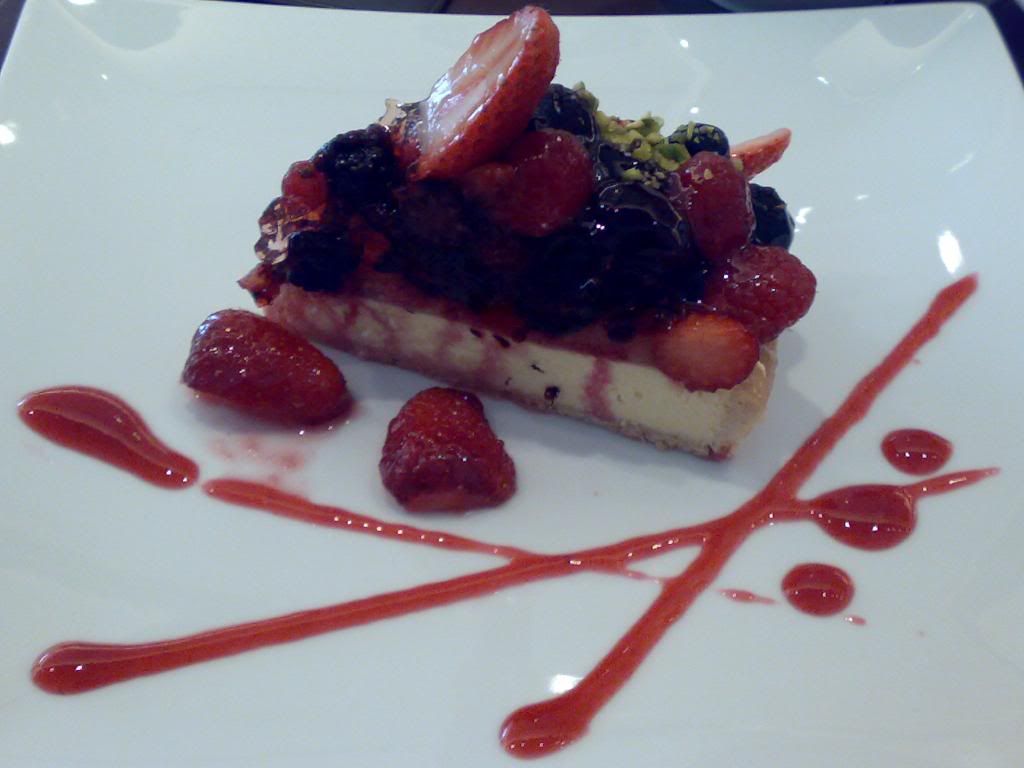 Mine, five kinds of berries on cream cheese. Mom's, blood oranges on chocolate tart. Both, sakura tea.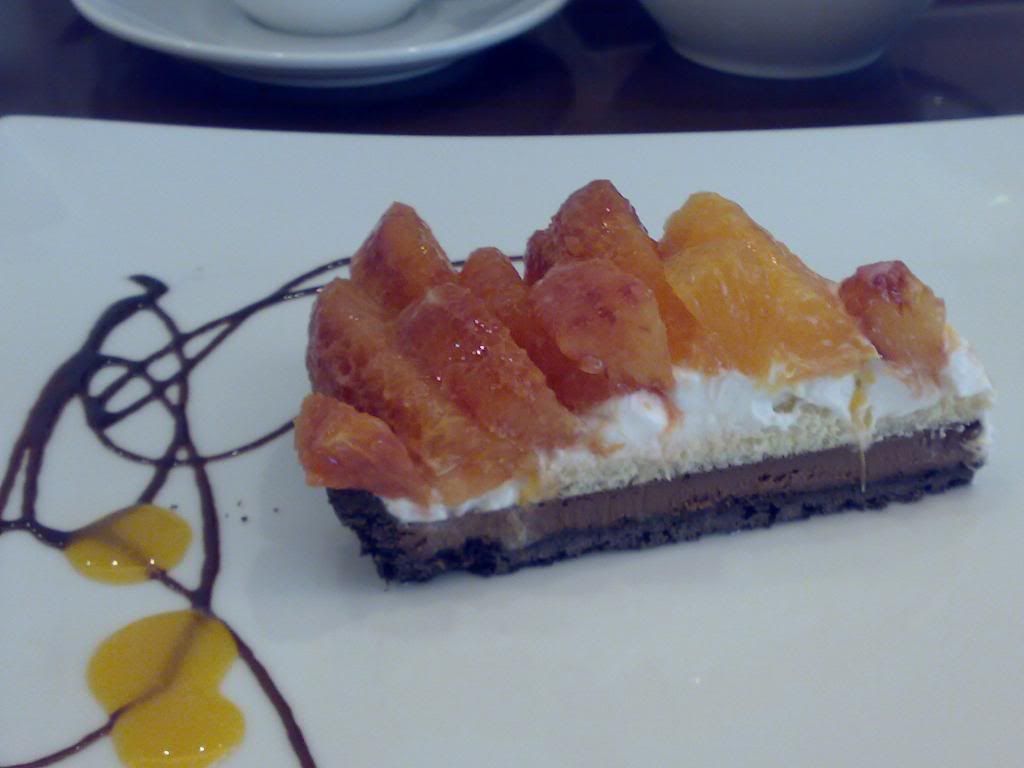 We walked up Omotesando towards Harajuku station, because I was hoping a certain street vendor would be there. If you have a interest in any sort of traditional Japanese clothes, don't mind second hand things, and don't mind looking like a foolish foreigner, if you like fabrics and textures and colors, this is the place to go. I've gotten a simple blue-white yukata like they have in hotels just for lounging around for $10, a gorgeous obi embroidered with storks for $20, other things for presents, some as low as $5.
We went to Sumida park in Asakusa. The cherry blossoms had peaked and were starting to fall.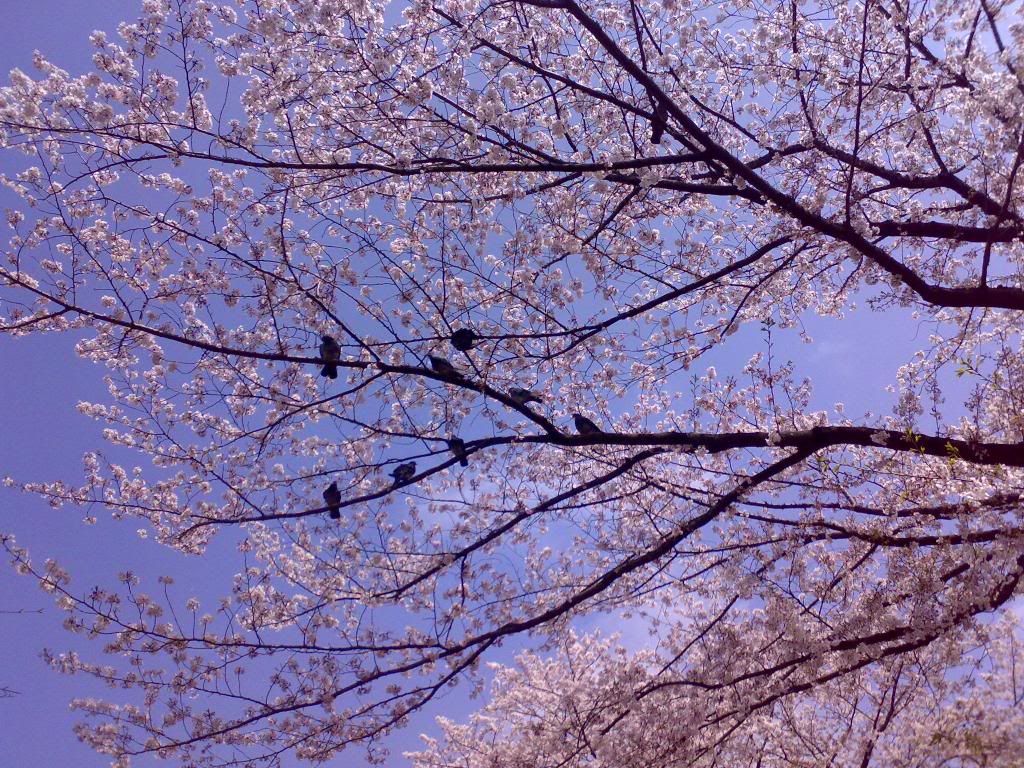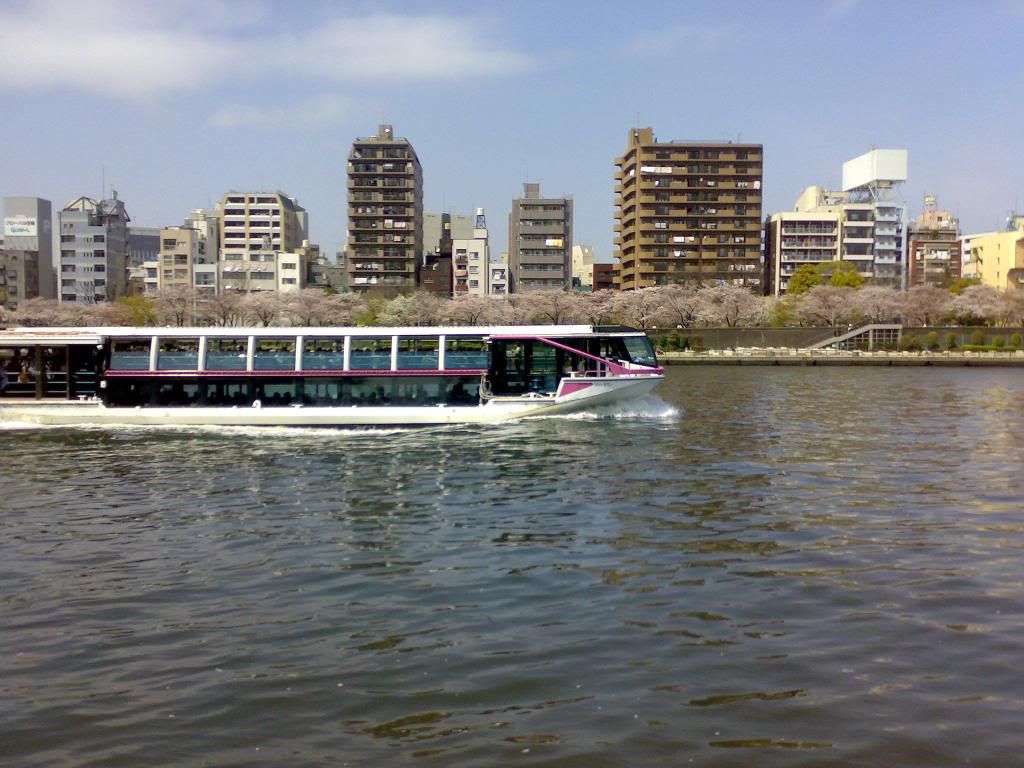 It was warm, though not hot, and yet this tree seems to be melting: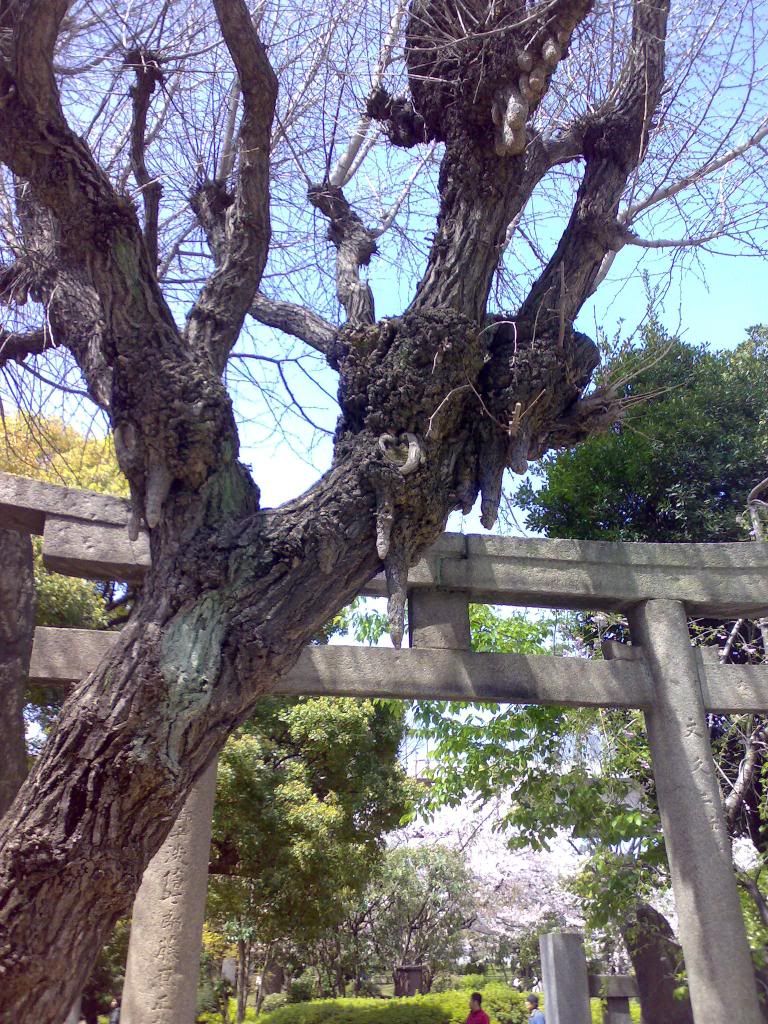 We had several views of the Tokyo Sky Tree being built: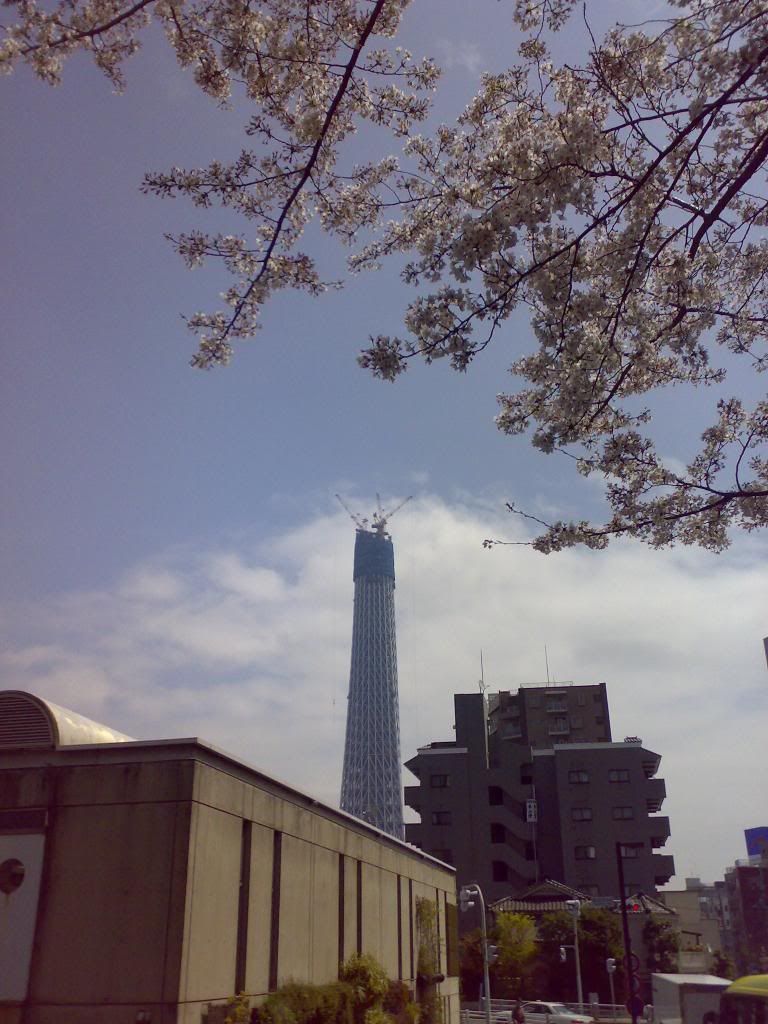 Now, I am the opposite of fond of toilet humor. I have been known to alienate people because of how intensely disdainful I become when they display it. And yet when I see a certain building in the Asakusa area, there is only one thing I can compare it to: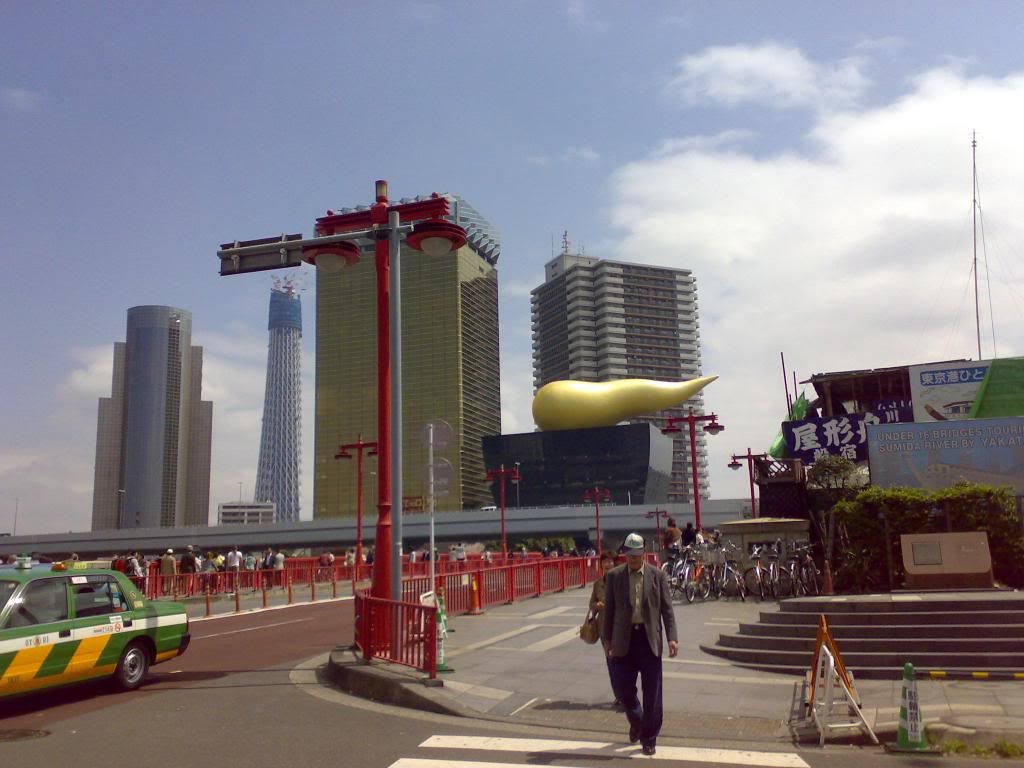 I think it's supposed to represent a glass of beer with stylized foam on top. Whoever designed it, however, had either never seen beer or had drunk far too much just before doing the sketch. I mean, I don't drink beer but I know what it looks like better than that. I also know the Japanese people better than that, so I know they're going to react just like me.
I mentioned this to my mother, and she just laughed. Then two dignified middle-aged women passed by us.
"Let's go this way," one said. "Towards the big poo."
I started to feel vindicated. Then entering the subway a large family was coming out – few kids, mom and dad, grampa dragging his feet behind. "Oh, look! It's the gold poop." His embarrassed relatives shushed him. "Grampa, it's the Asahi Beer building…" He kept going, loudly, "Looks like plain poop to me."
"Hey, where are you?" A young man asked on his cell phone. "Me? I'm down the street from the – "
You get the idea.
There is a Beautiful Creature
Living in a hole you have dug.
So at night
I set fruit and grains
And little pots of wine and milk
Beside your soft earthen mounds,
And I often sing.
But still, my dear,
You do not come out.
I have fallen in love with Someone
Who hides inside you.
We should talk about this problem---
Otherwise,
I will never leave you alone