At my mother's request, this is a Highlights post of her summer visit, as a placeholder until I manage to make proper posts with all the rest of my pictures. Be warned, I got a new camera at the start of the summer, so there will be many.
First of all, we had a few days in the area where I live, checking out events such as the Tsunabi, or rope fireworks: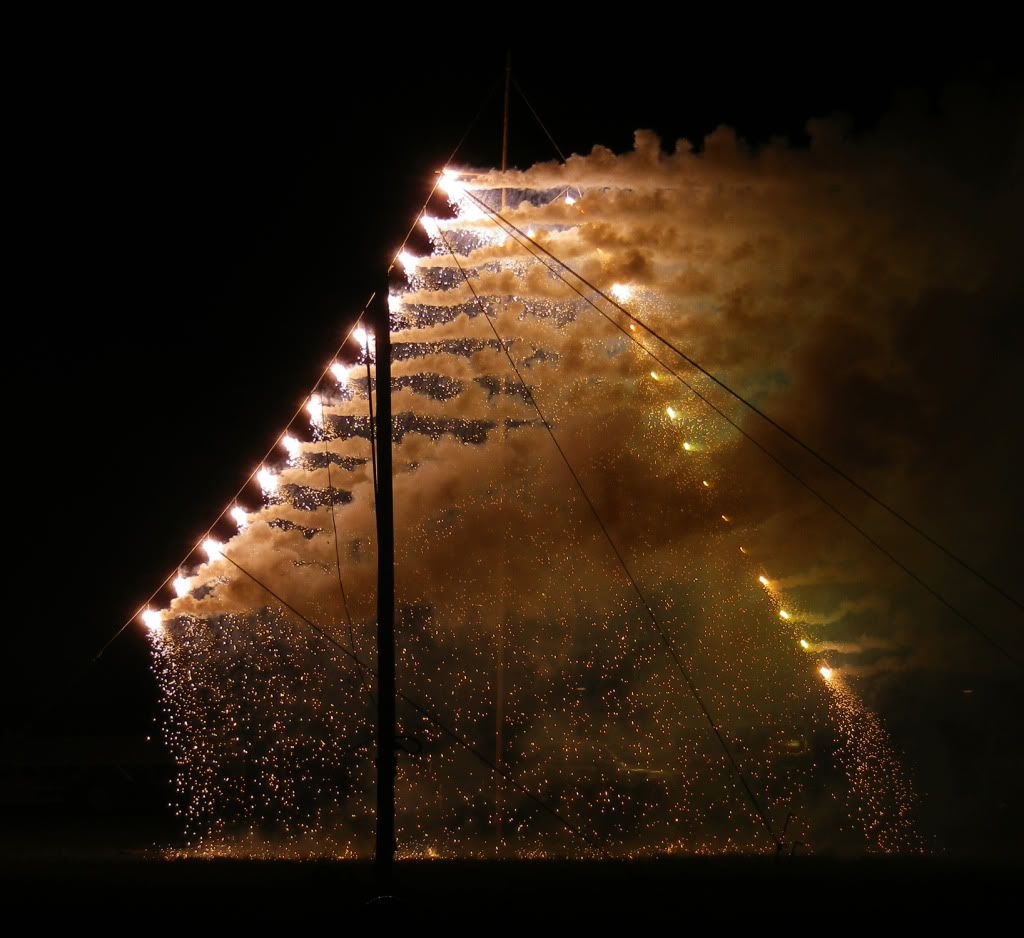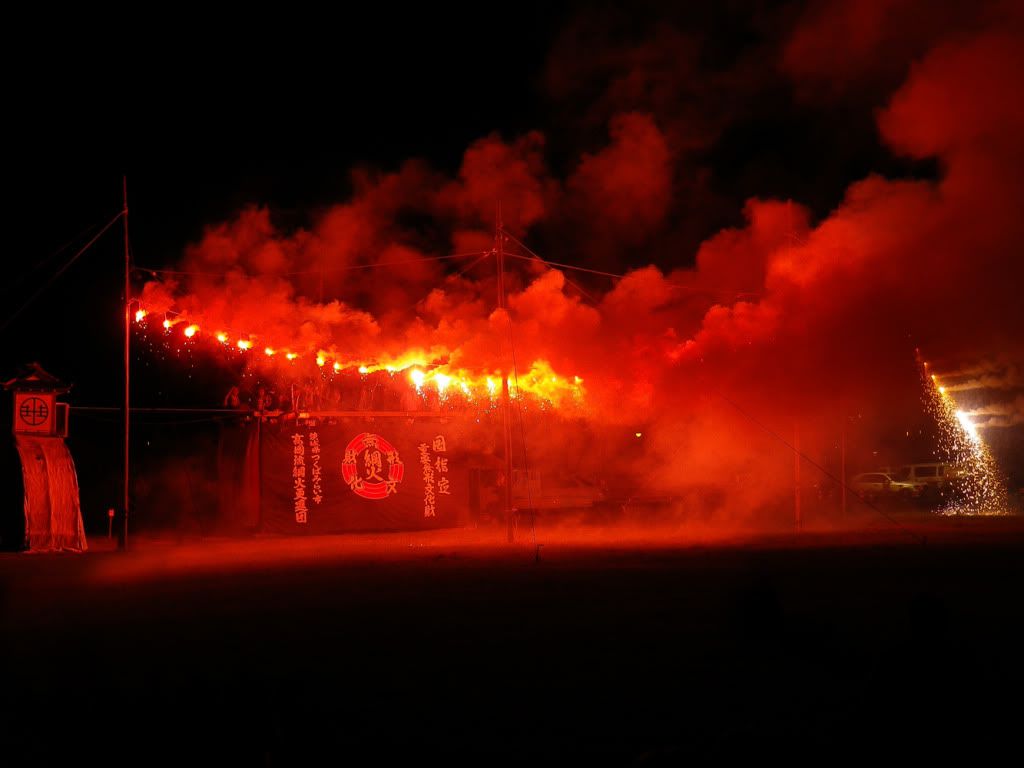 and visited local artists such as this potter whose shop had been rather shaken by the 3/11 earthquake: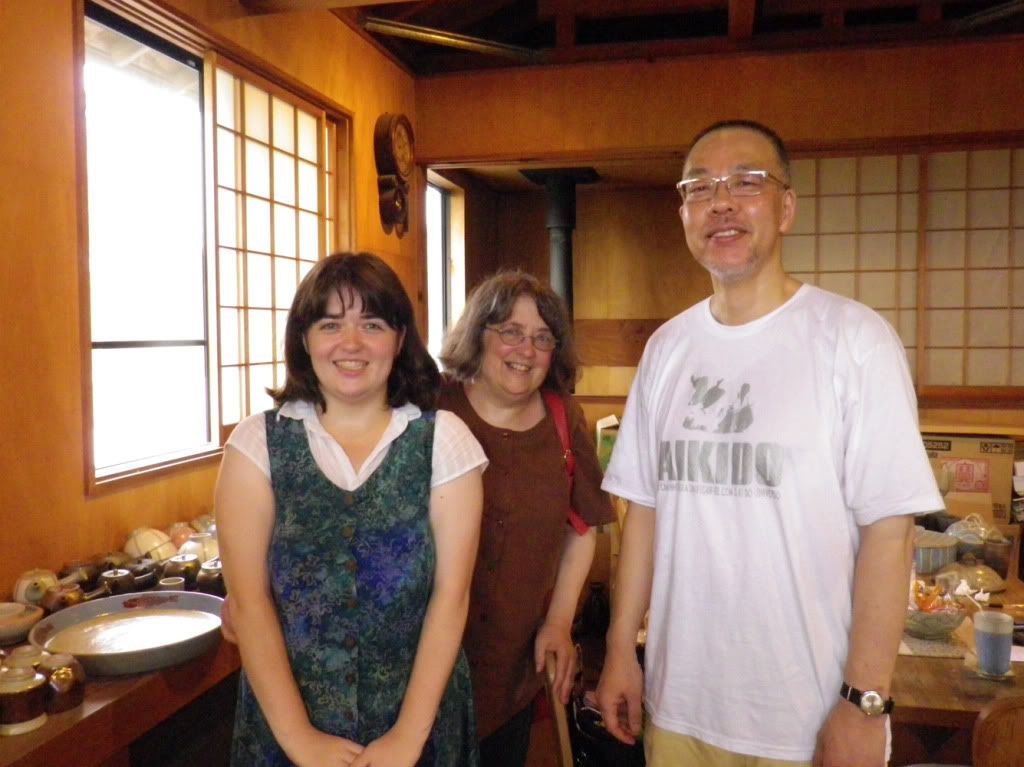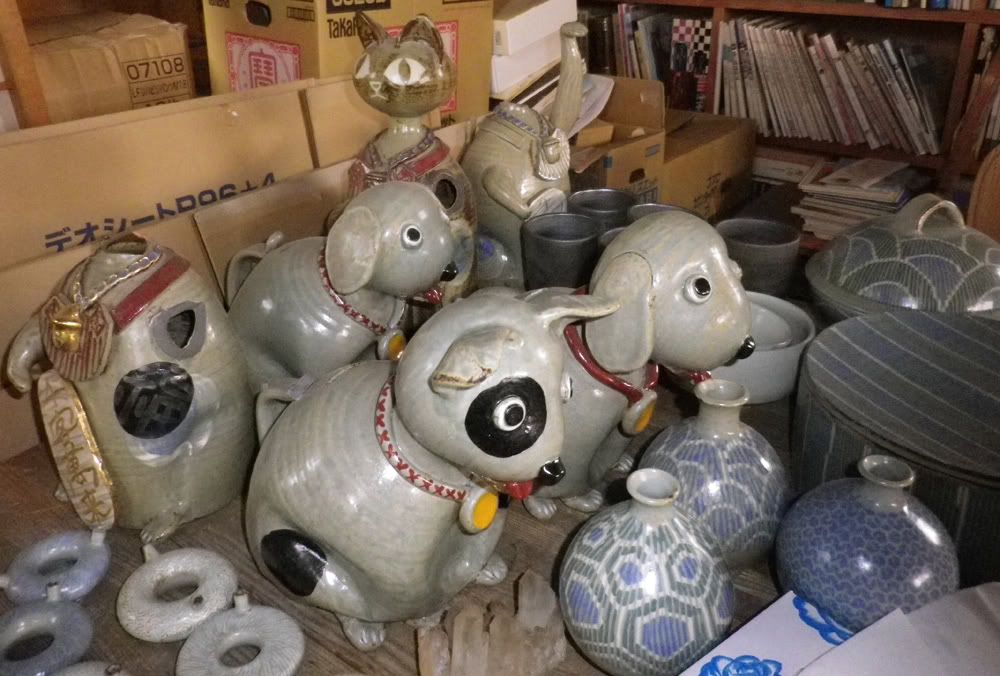 Then we headed to Nara in the west of Japan. We went by slow-train, so it took all day and was rather relaxed, but I made up for that by dragging her all over the city the next day to see my beloved burial mounds and to test out my panoramic setting at the expansive grounds of Heijo Palace: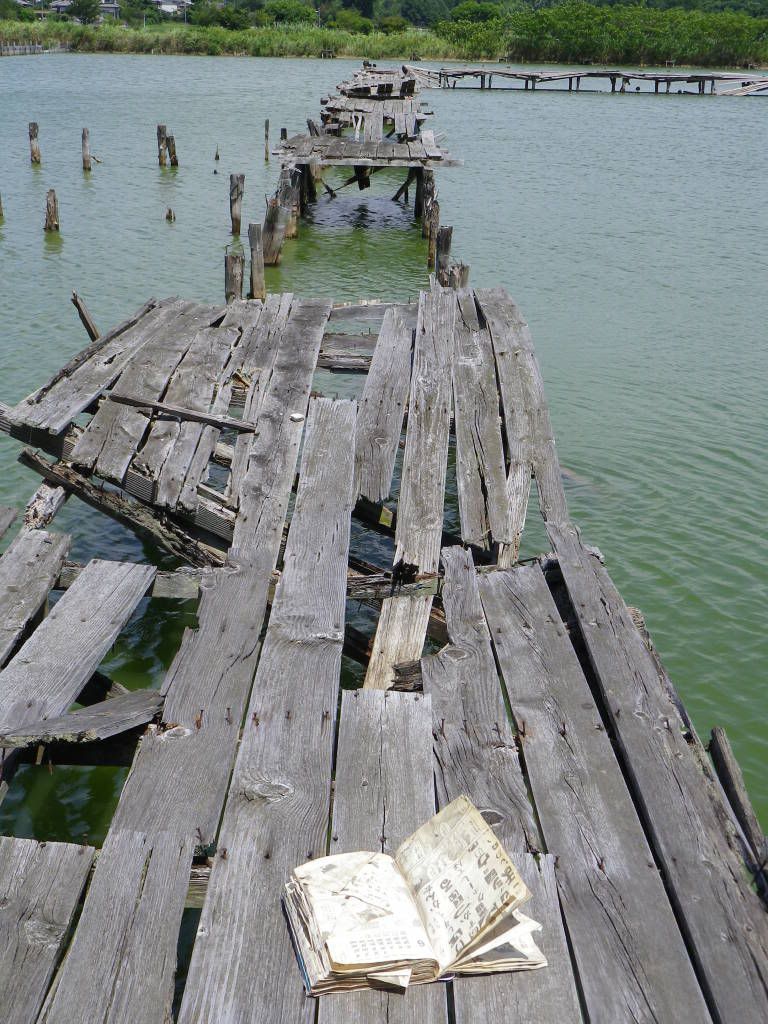 We also watched the lantern lighting on Sarusawa pond and surrounding area: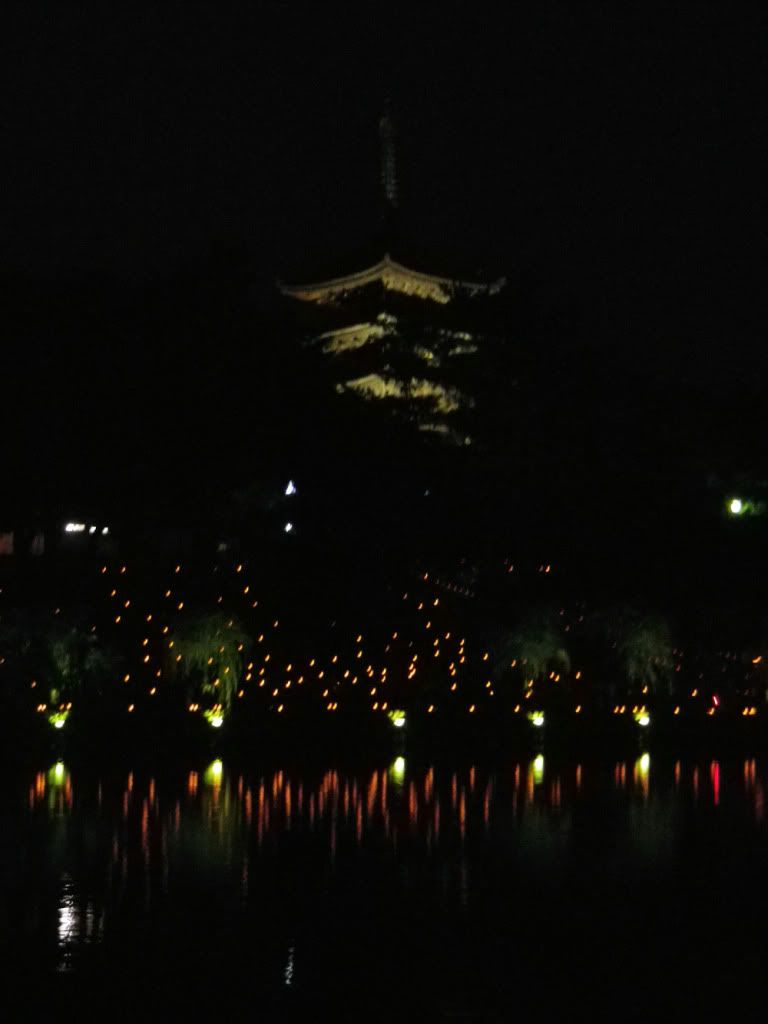 The next day, after some encounters with the deer of Nara park, we finally made our way to see the Great Buddah and Nigatsudo ("February Hall")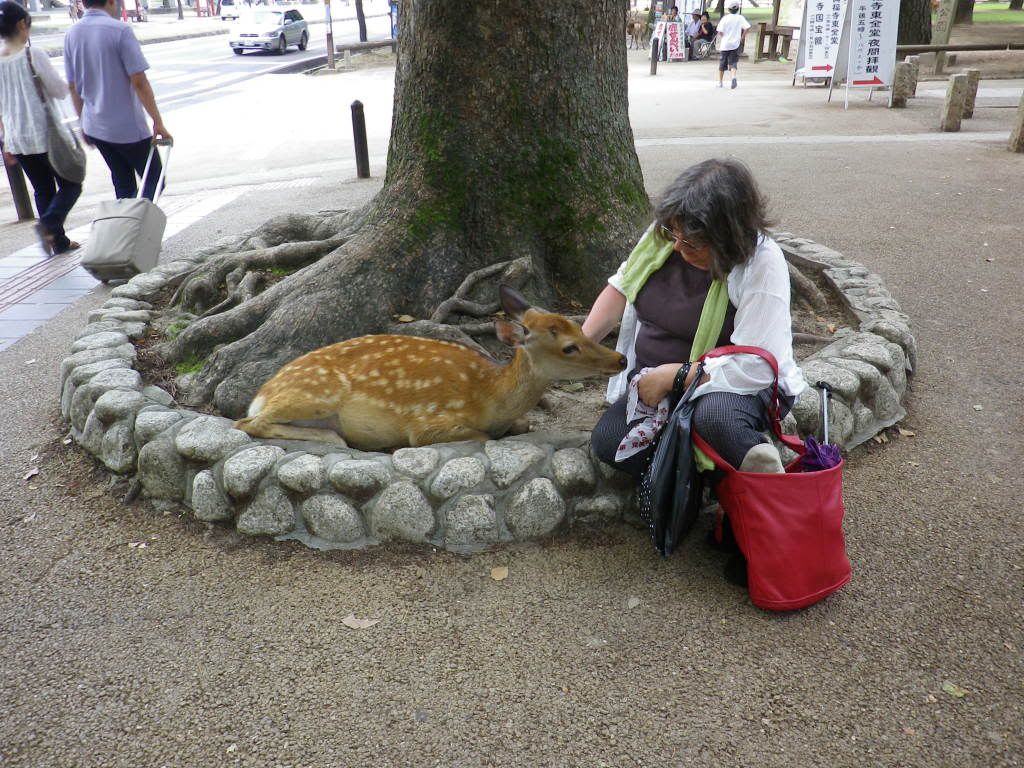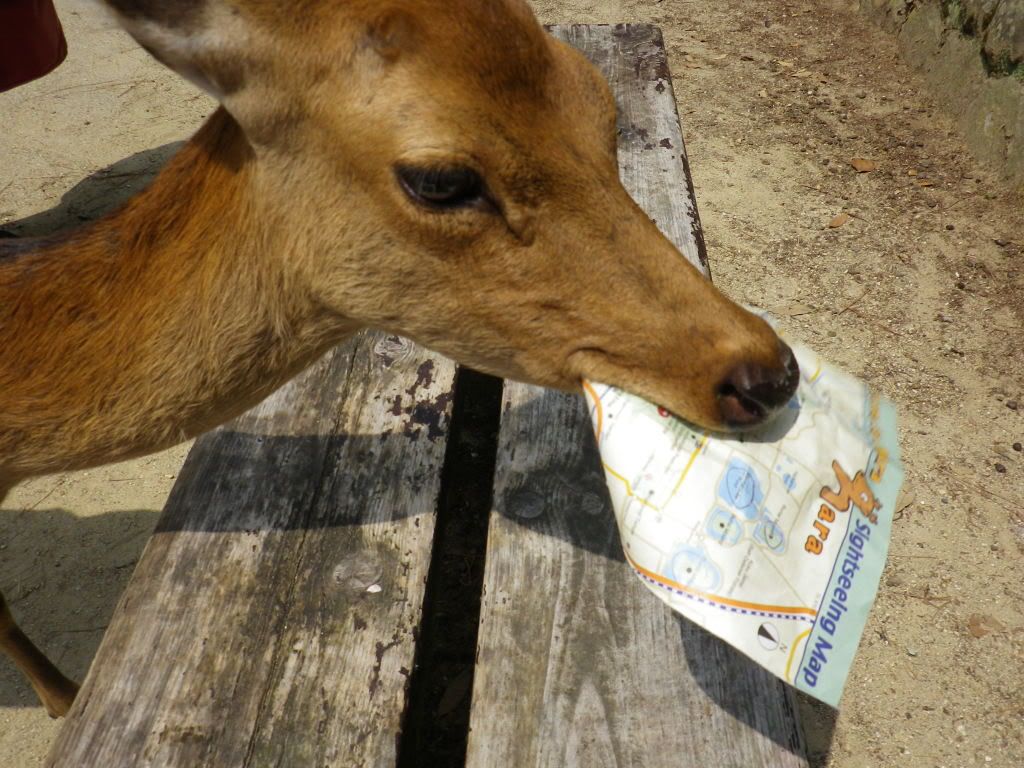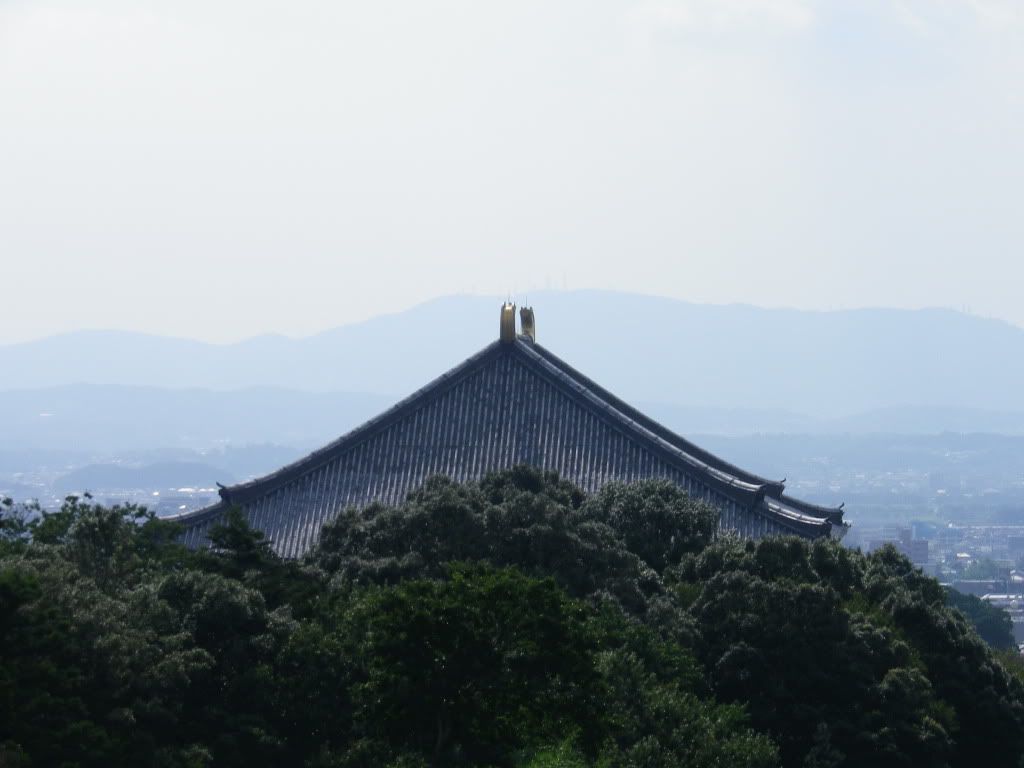 The next day in a whirlwind tour of west Nara, we visited Houryuu-ji and Yakushi-ji: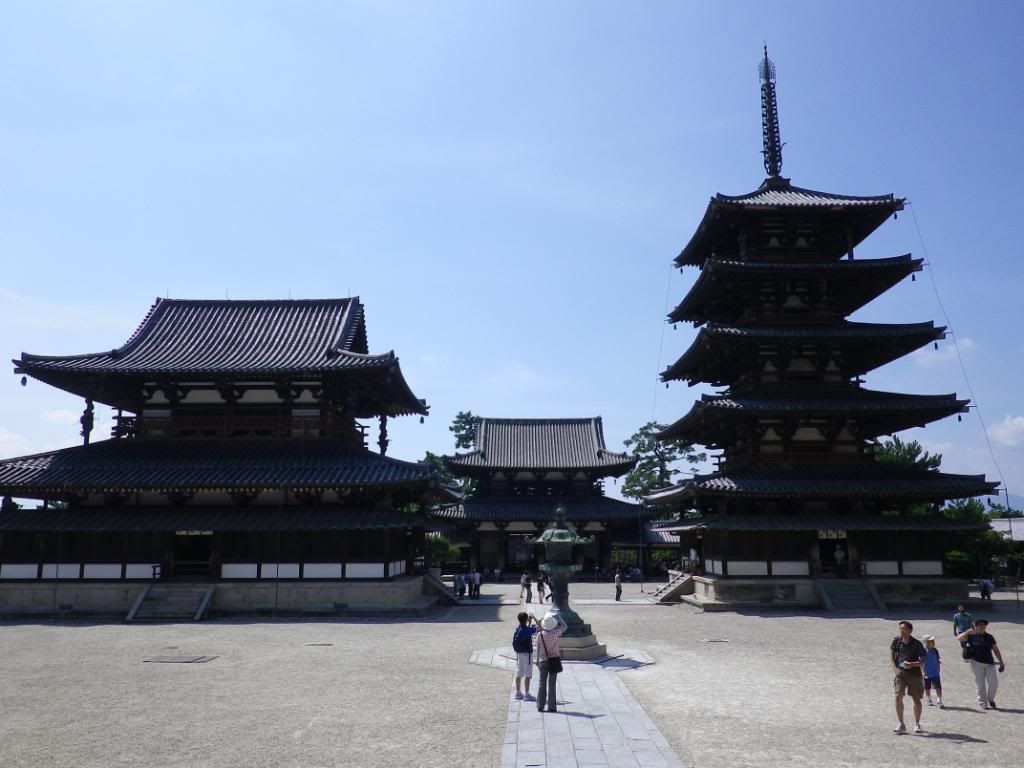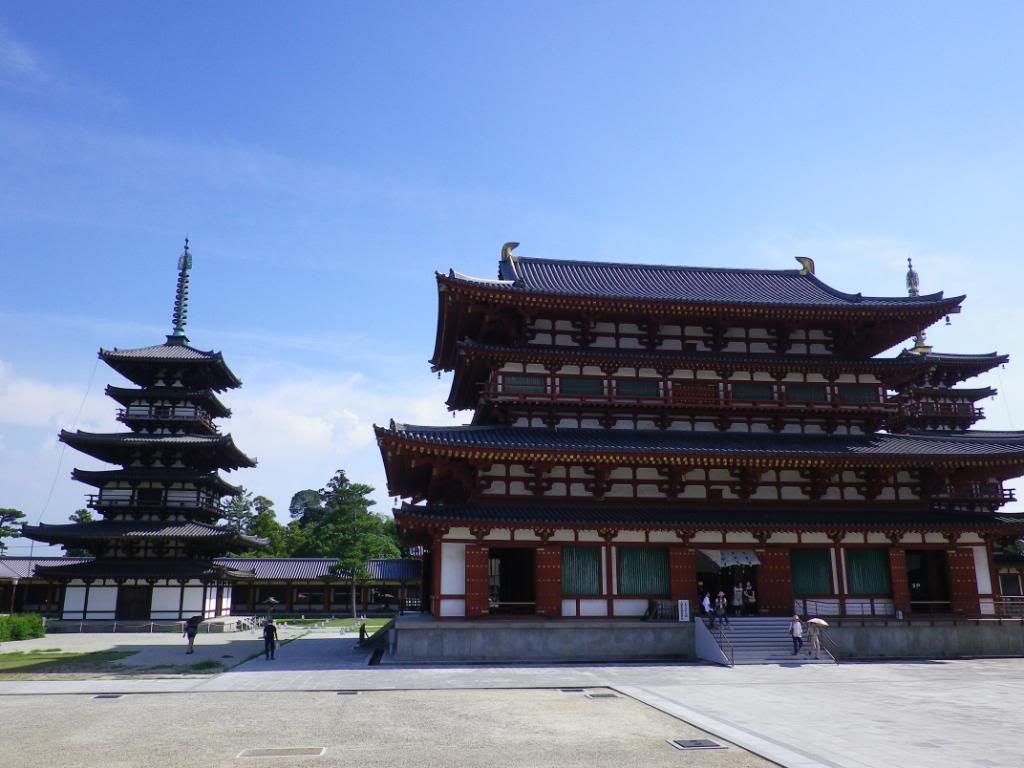 And the next, Isuien Garden, Kasuga Taisha and its lantern festival: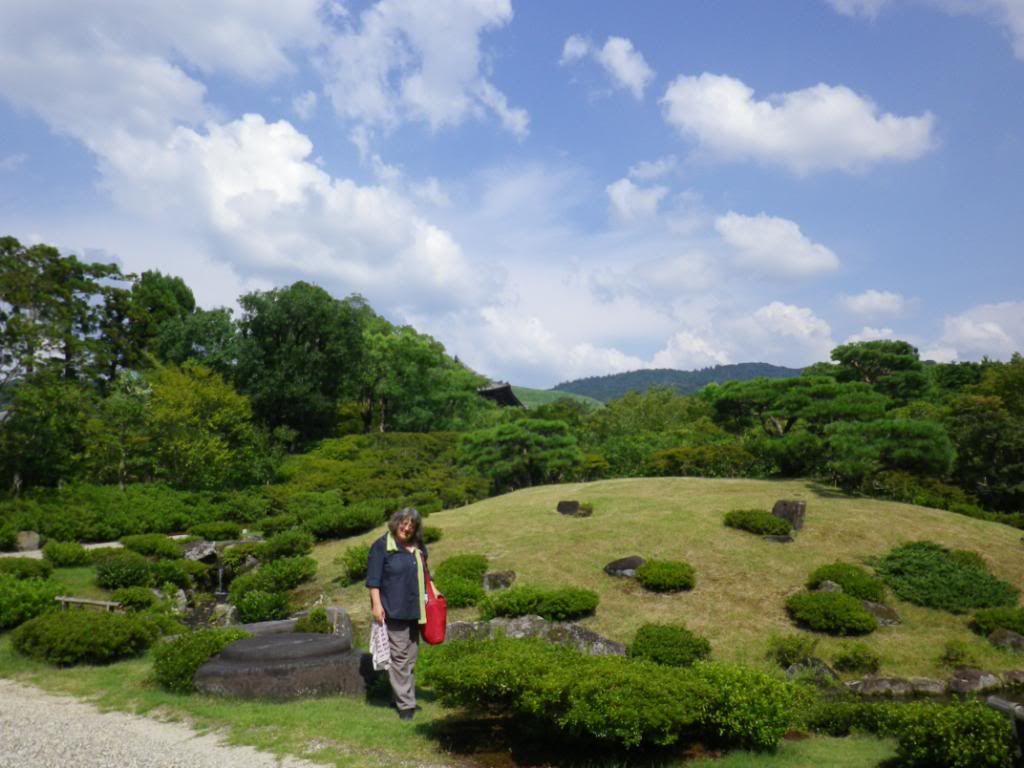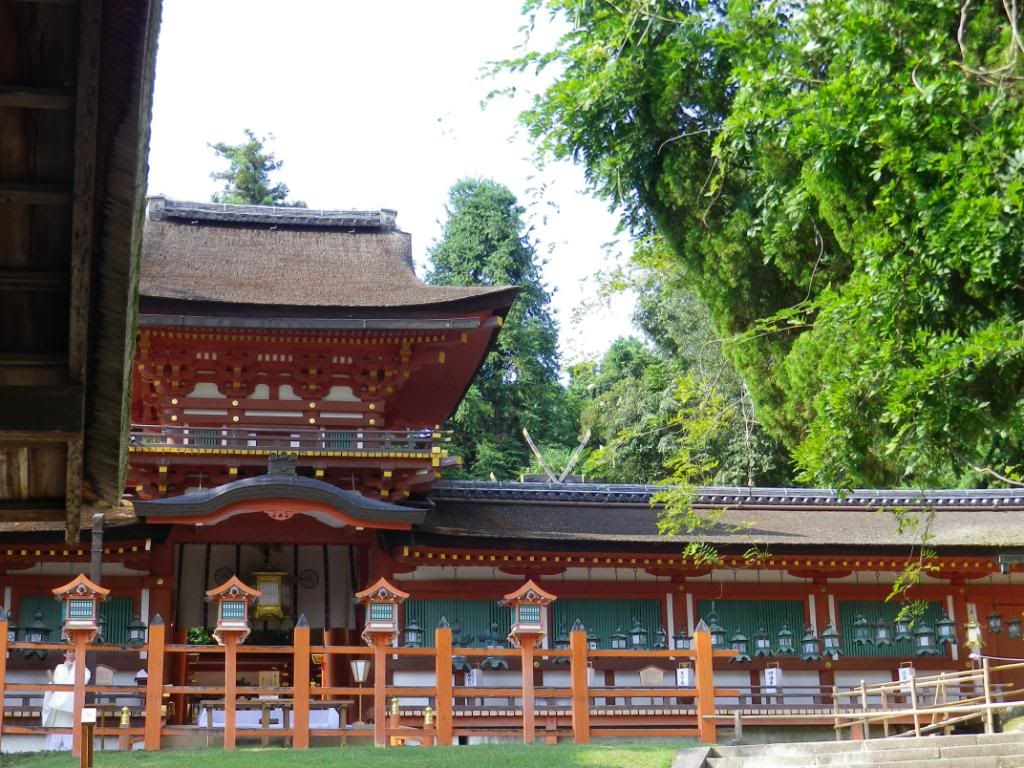 On the 15th we headed for Kyoto, arriving just in time for the light-up at Kiyomizu-dera: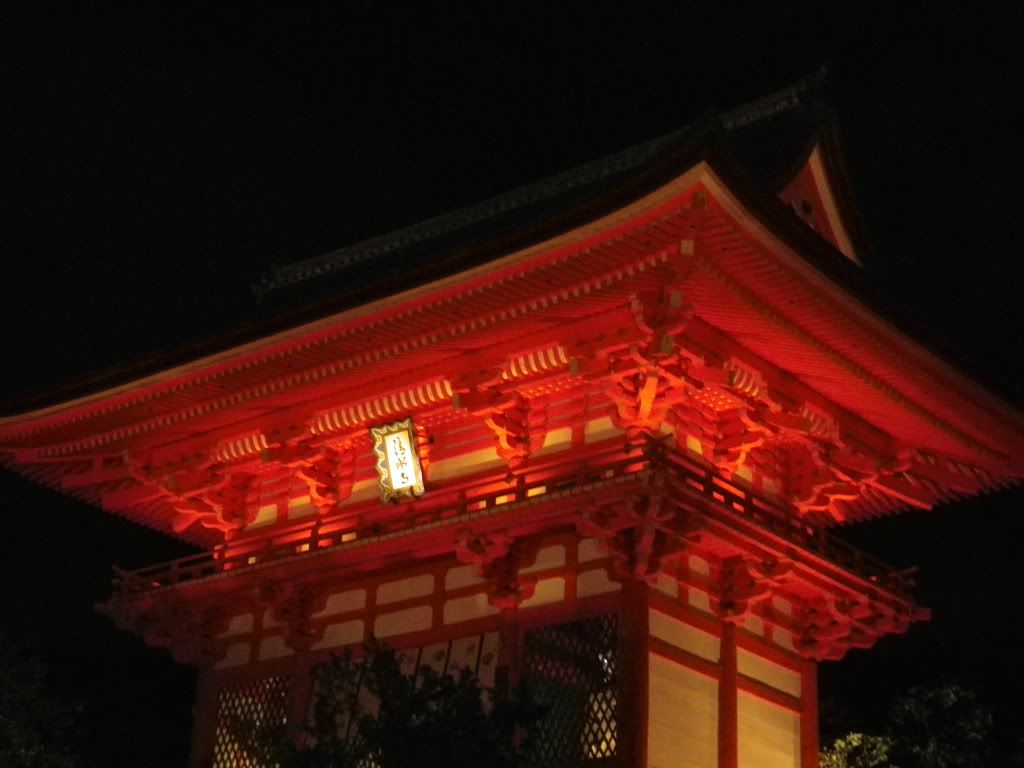 The day after that was a full one, as we hit the Old Book Fair at Shimogamo-jinja, Kinkaku-ji, Ryoan-ji, and finally to Hirosawa pond to see the Daimonji and Toro Nagashi events simultaneously, in a bit of deft maneuvering if I do say so myself: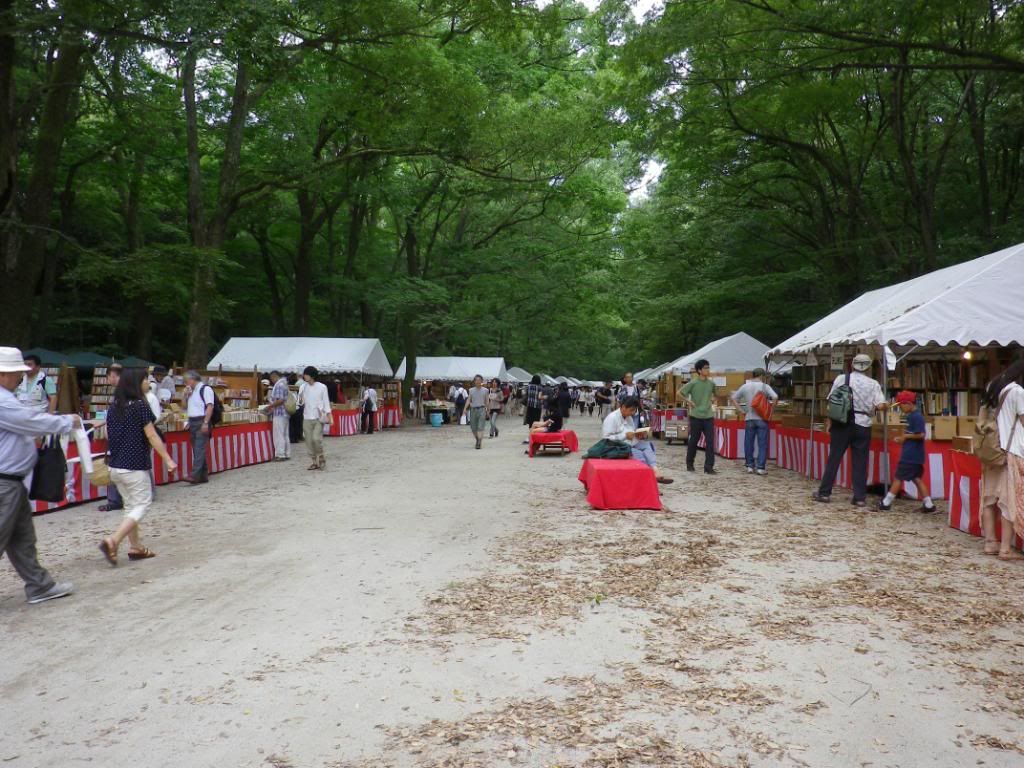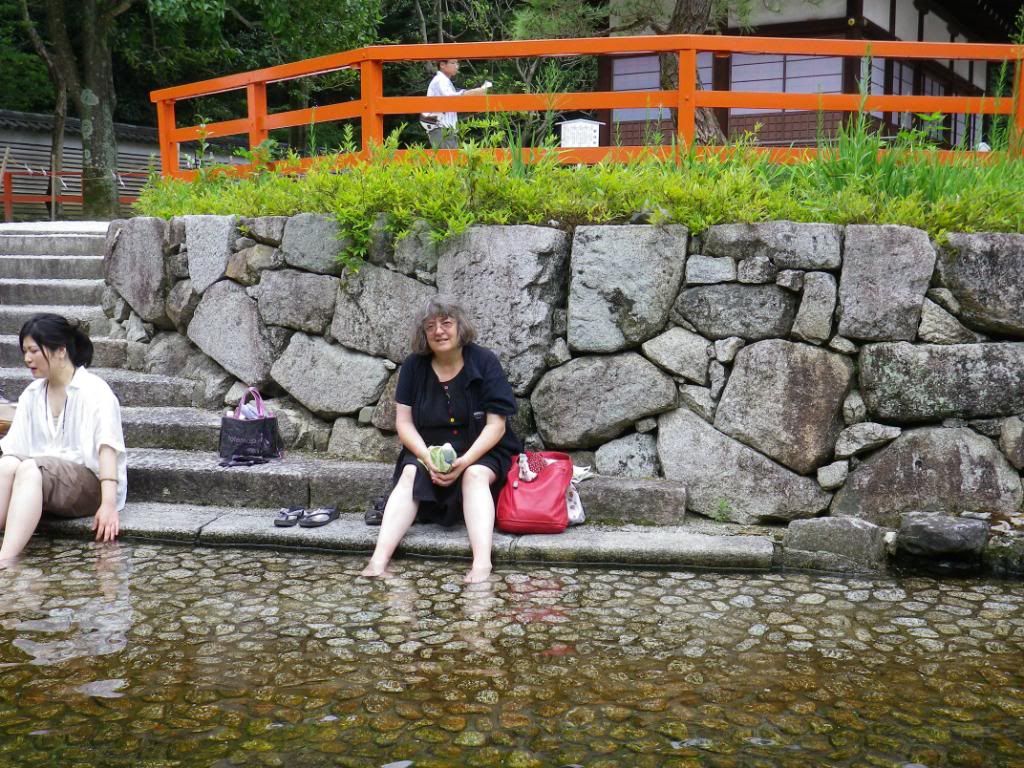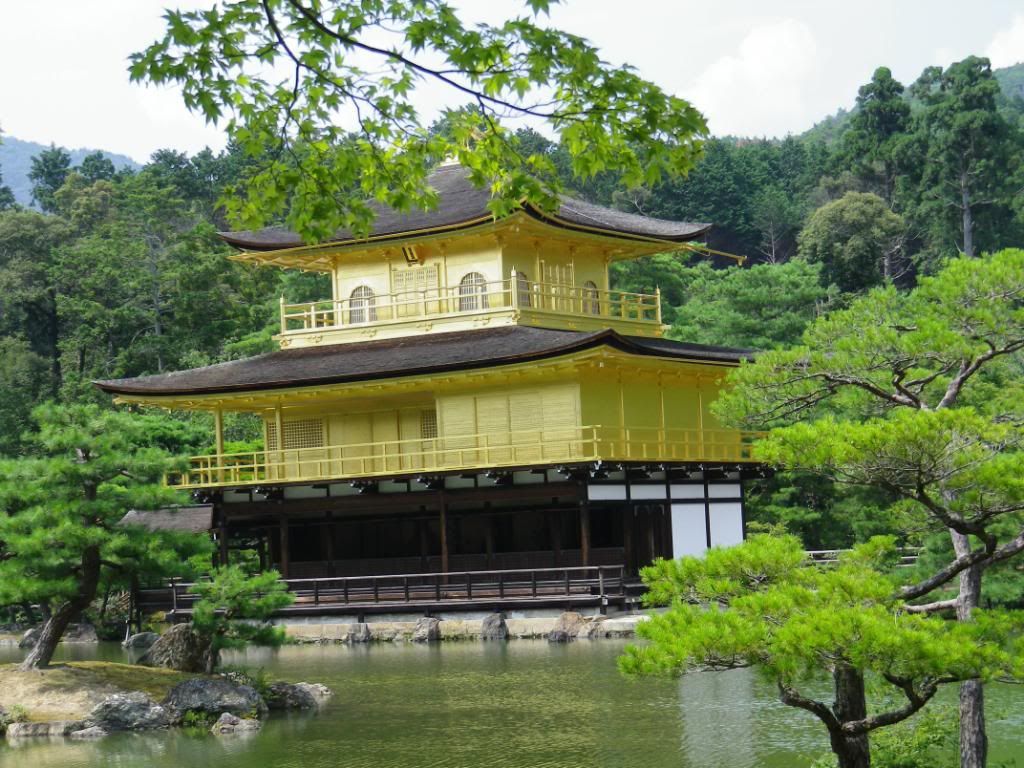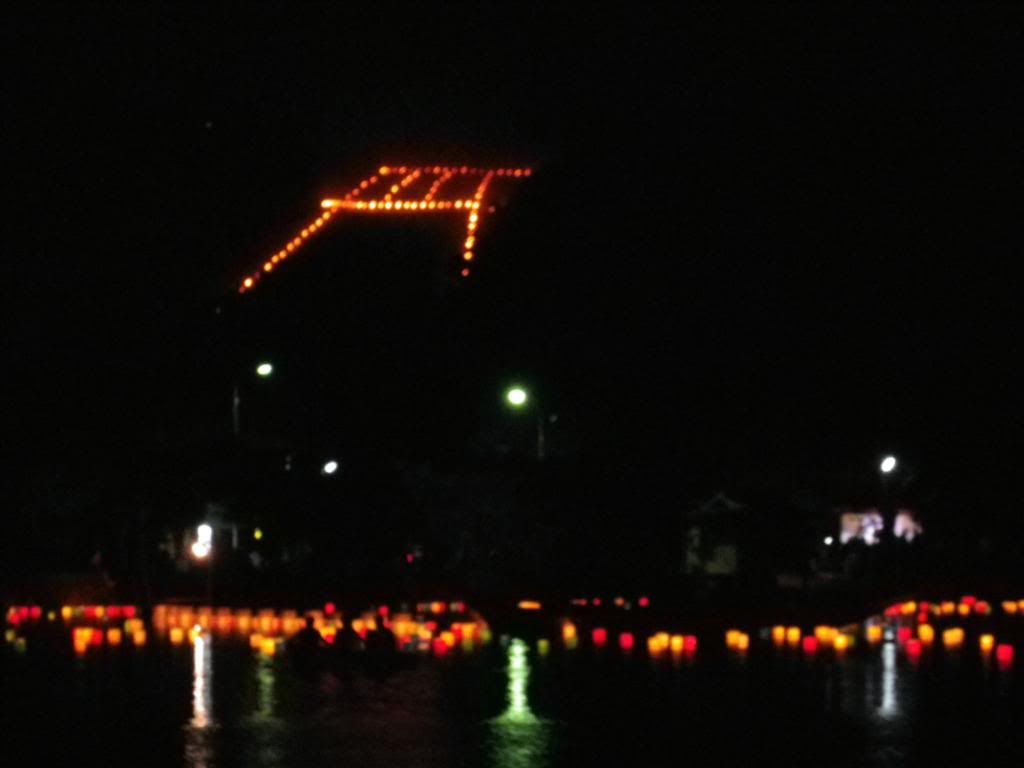 The day after we hit both east and west Hongan-ji, including my beloved hair rope: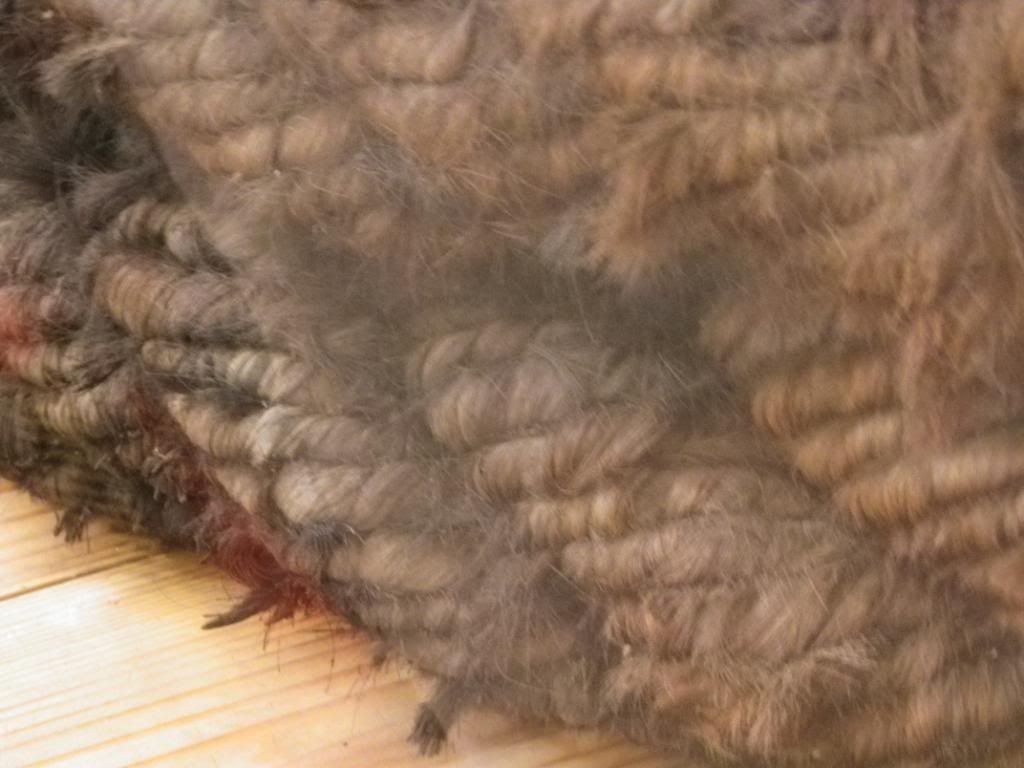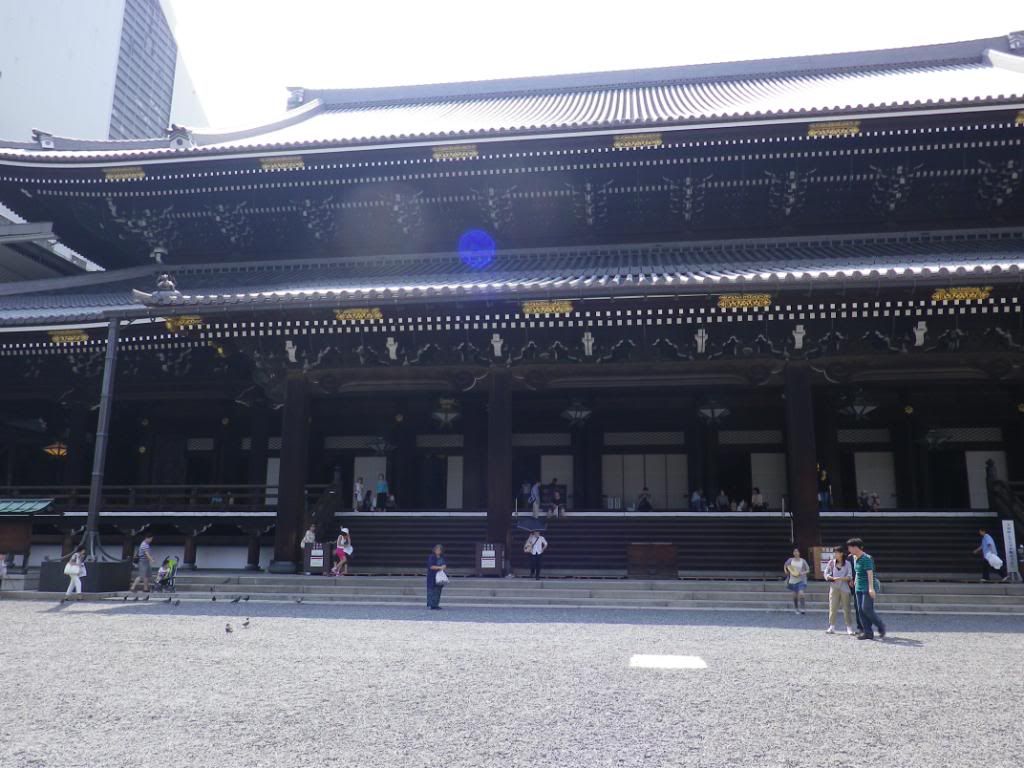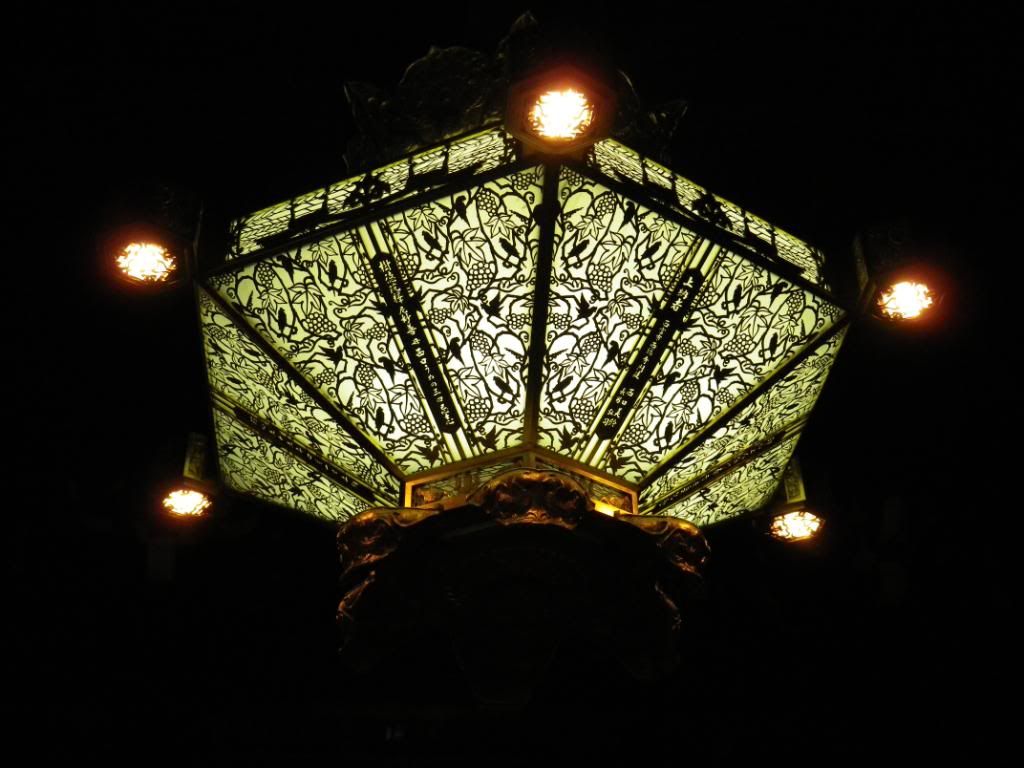 The 18th started with Nijo Castle, and ended on a totally different kind of impressive in the wonderland of Otagi Nenbutsu-ji and its hundreds of small statues: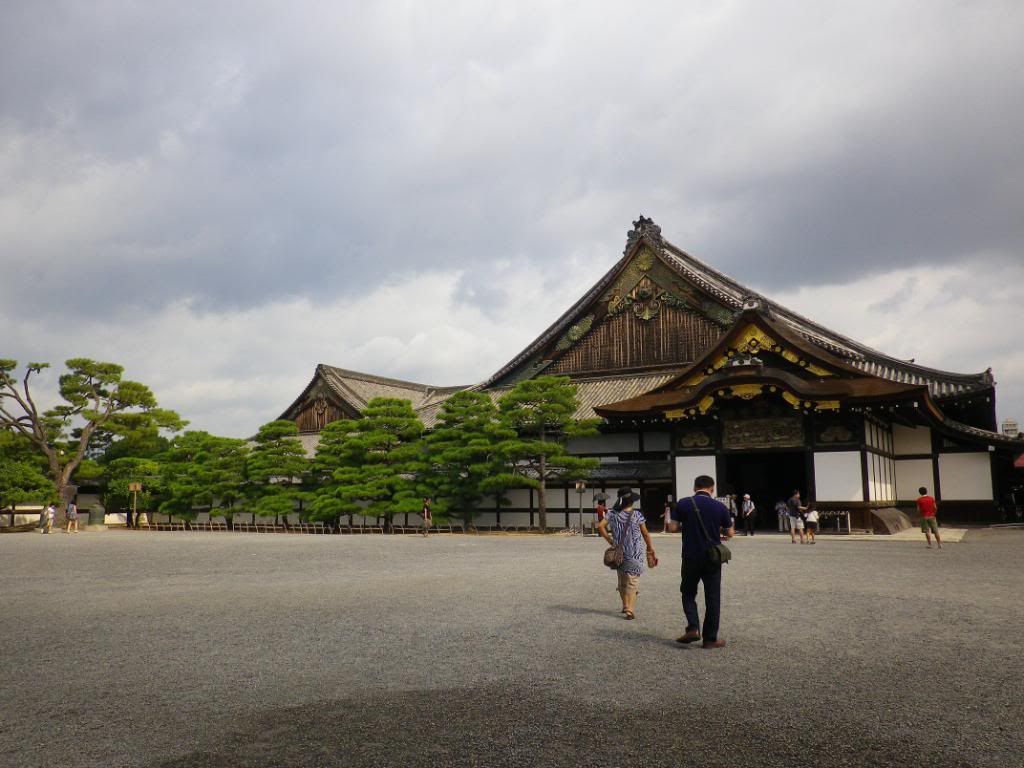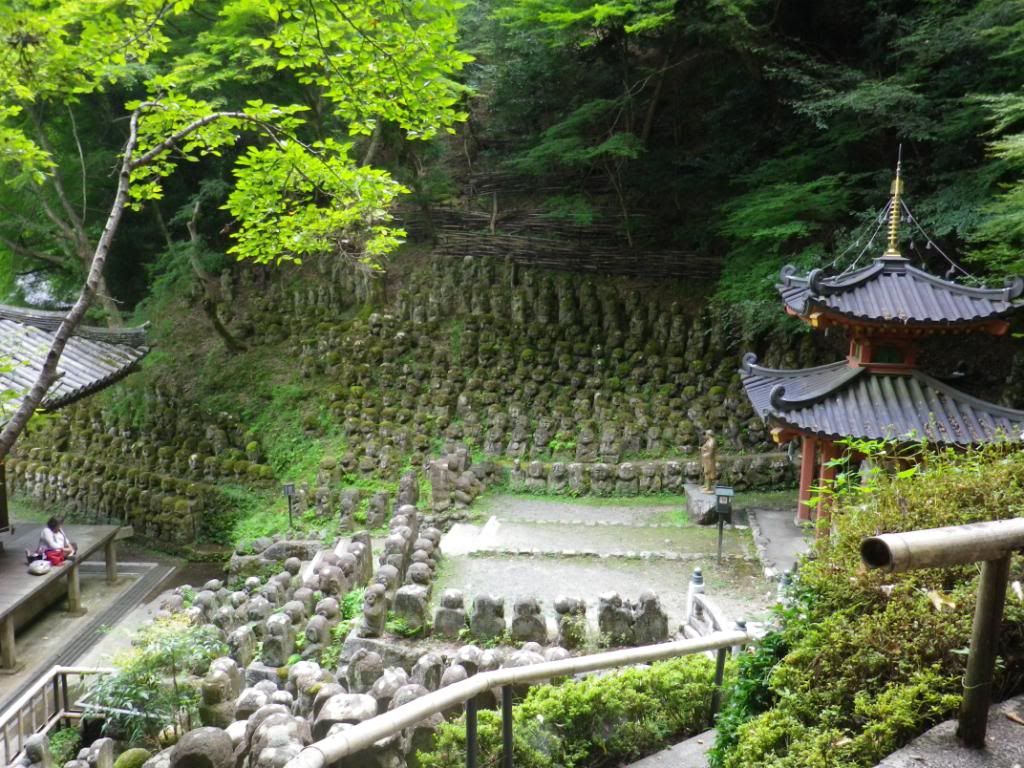 The next day there was another profusion of statues in the form of Sanjuusangendo's thousands of thousand-armed kannons, followed by Tofukuji, Kitano Tenmangu, and Kyoto Station which is a marvel unto itself: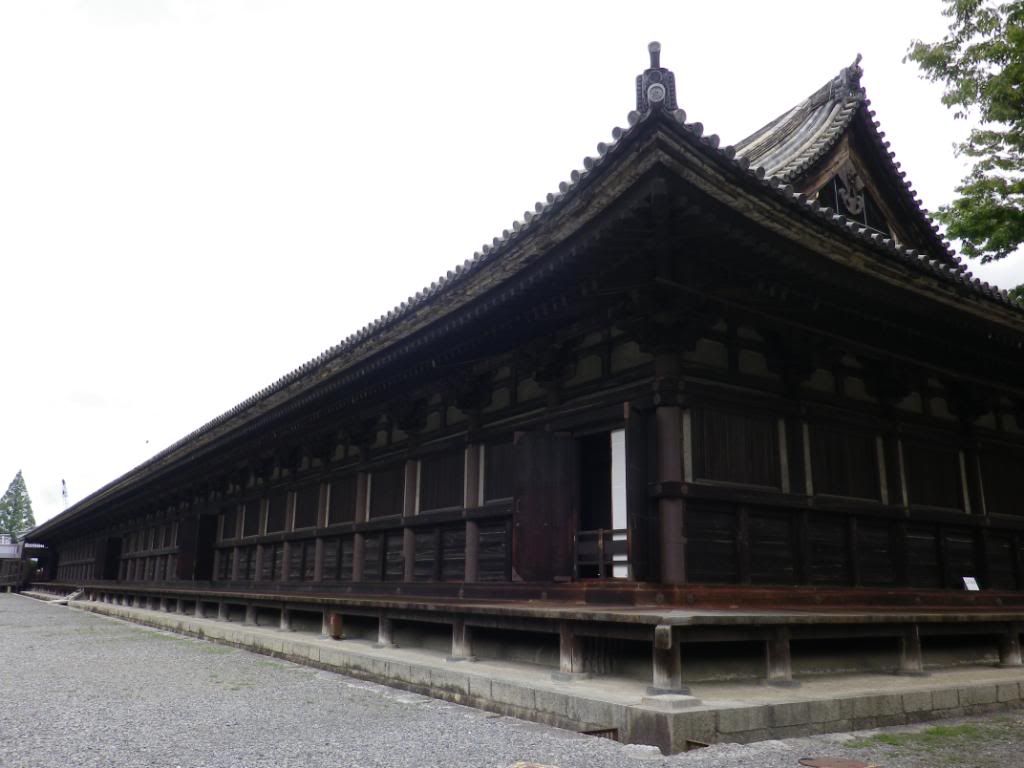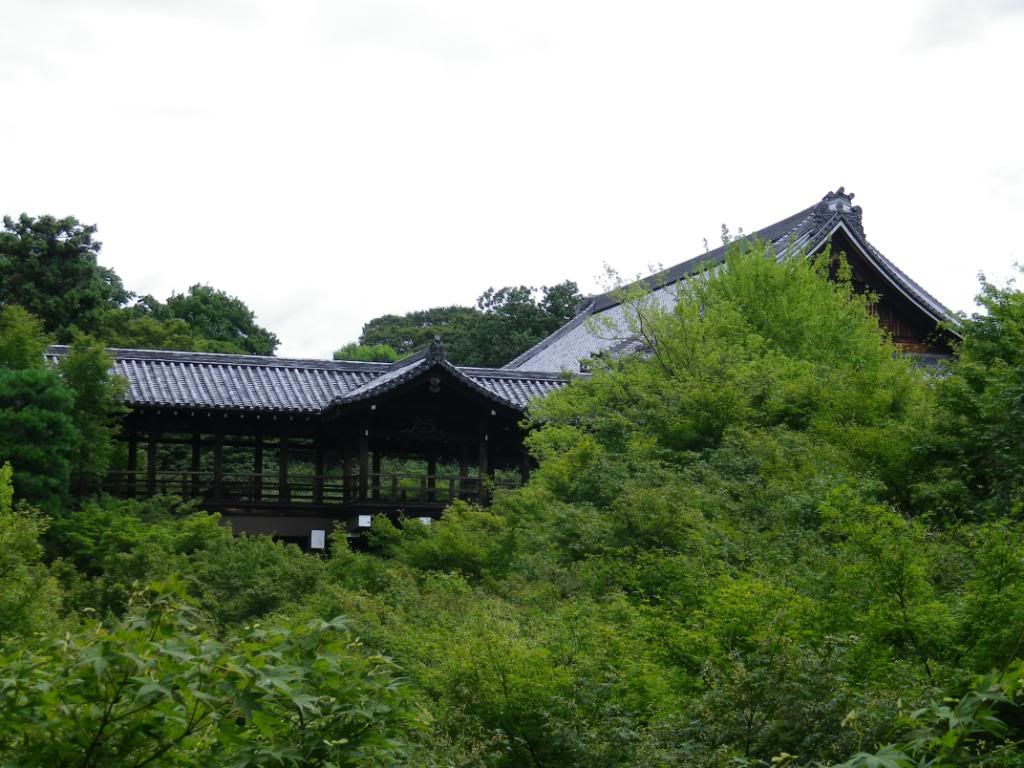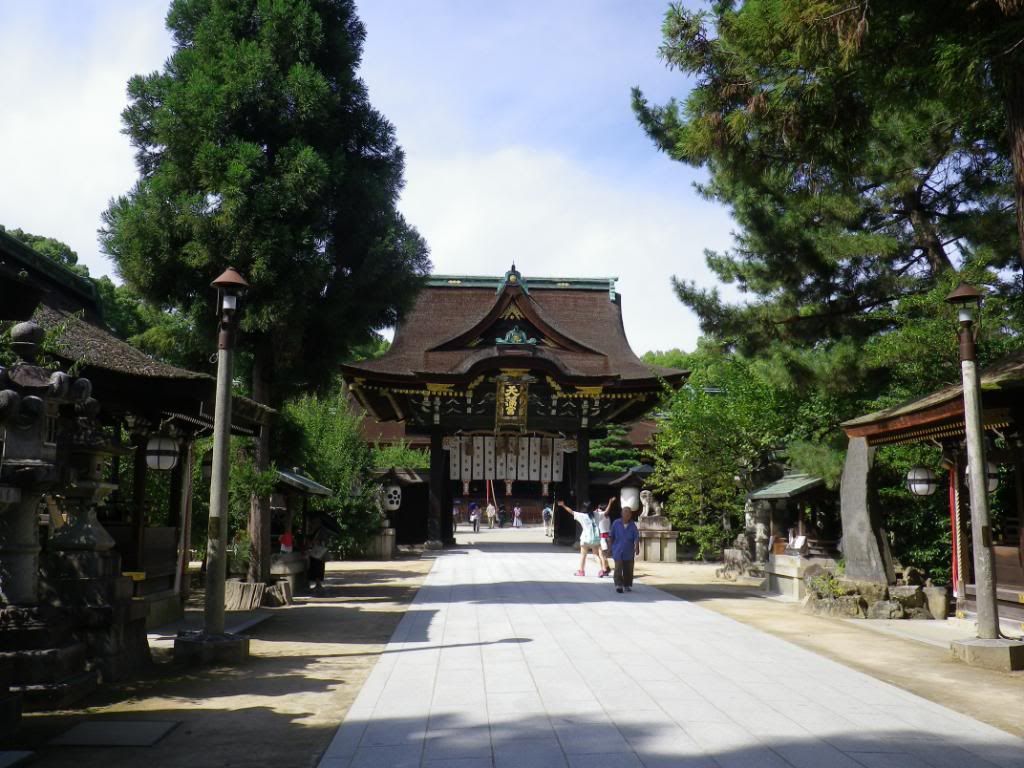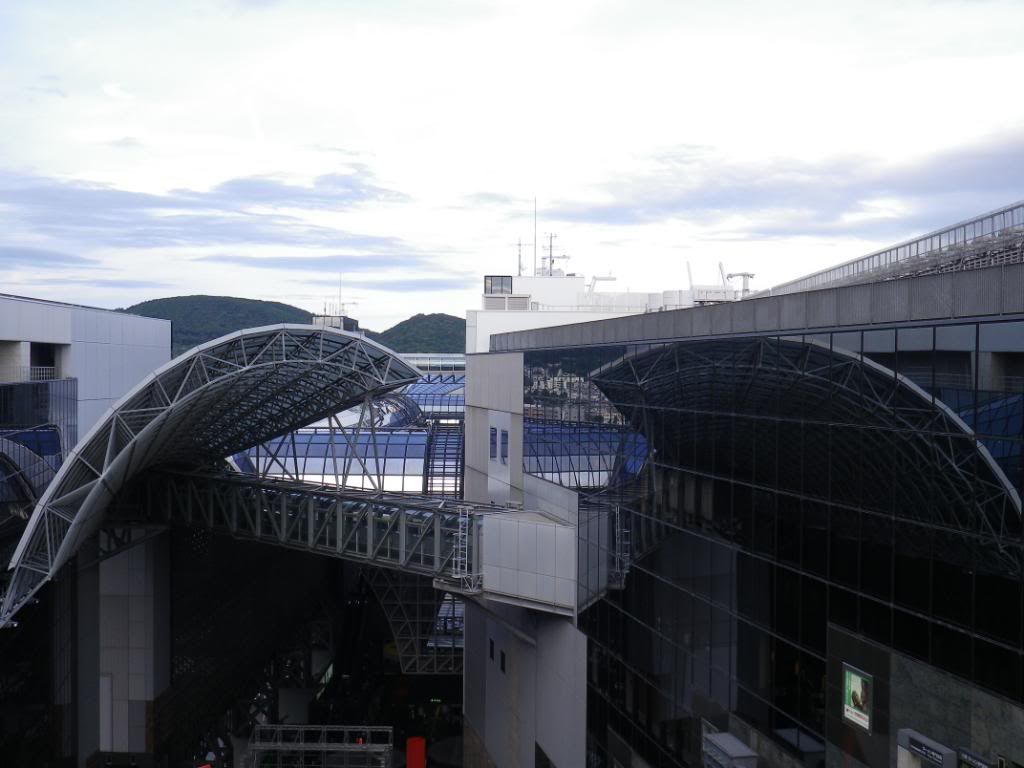 We allowed for an entire day of nothing but climbing the entire course of Fushimi Inari Taisha up to the top of the mountain, at our own leisurely pace: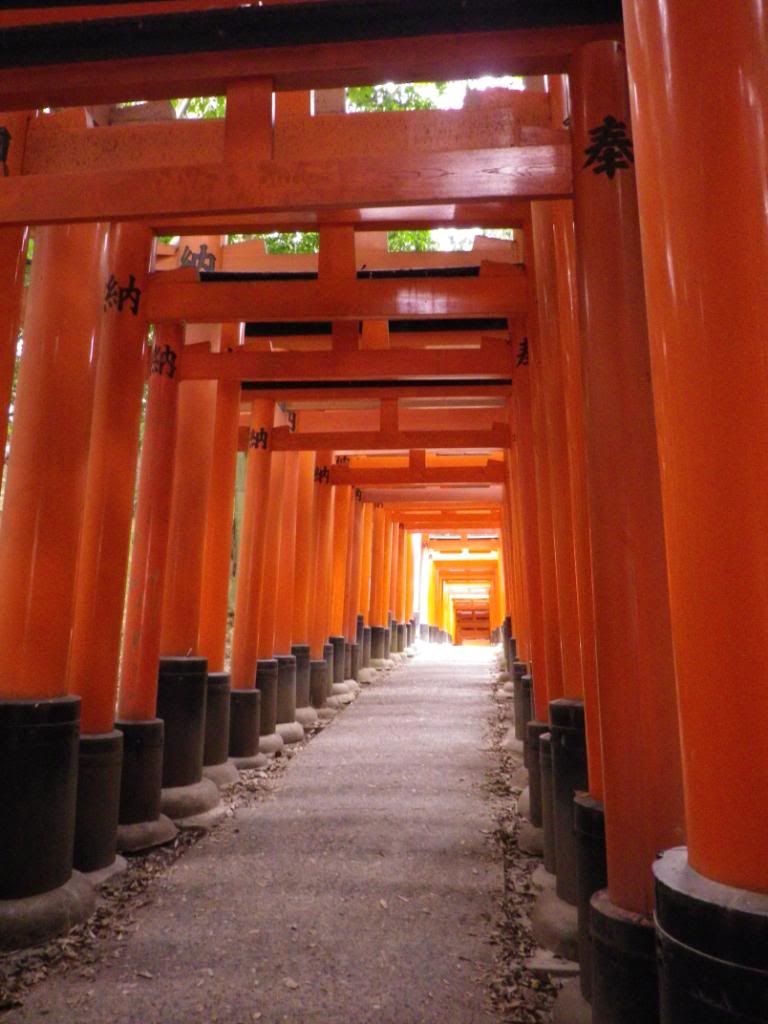 And on the twenty-first we attended the monthly flea market held at Toji.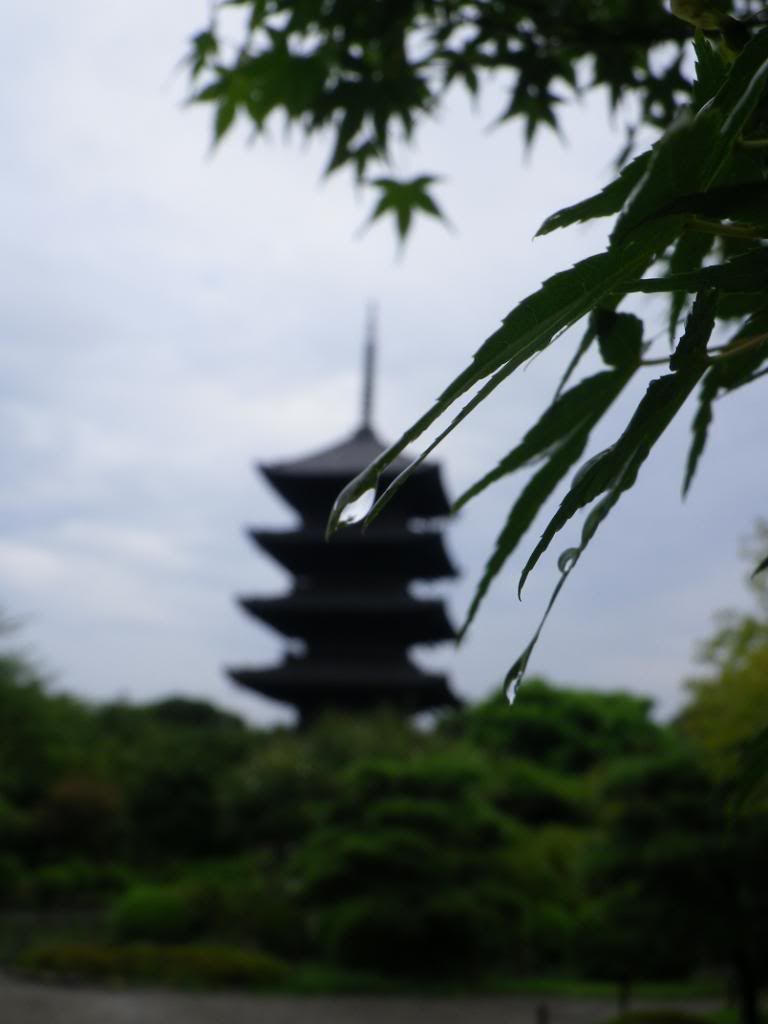 Then it was back to Tokyo, where we met dad for some brief jaunts around Asakusa, Shibuya, and Ueno Park: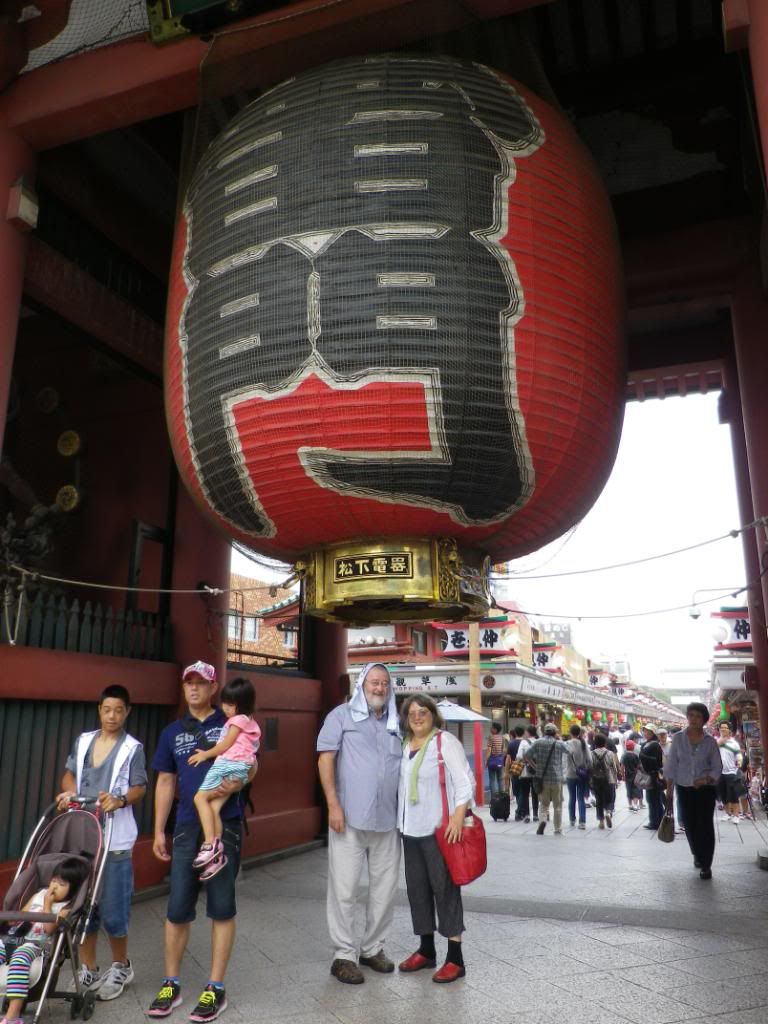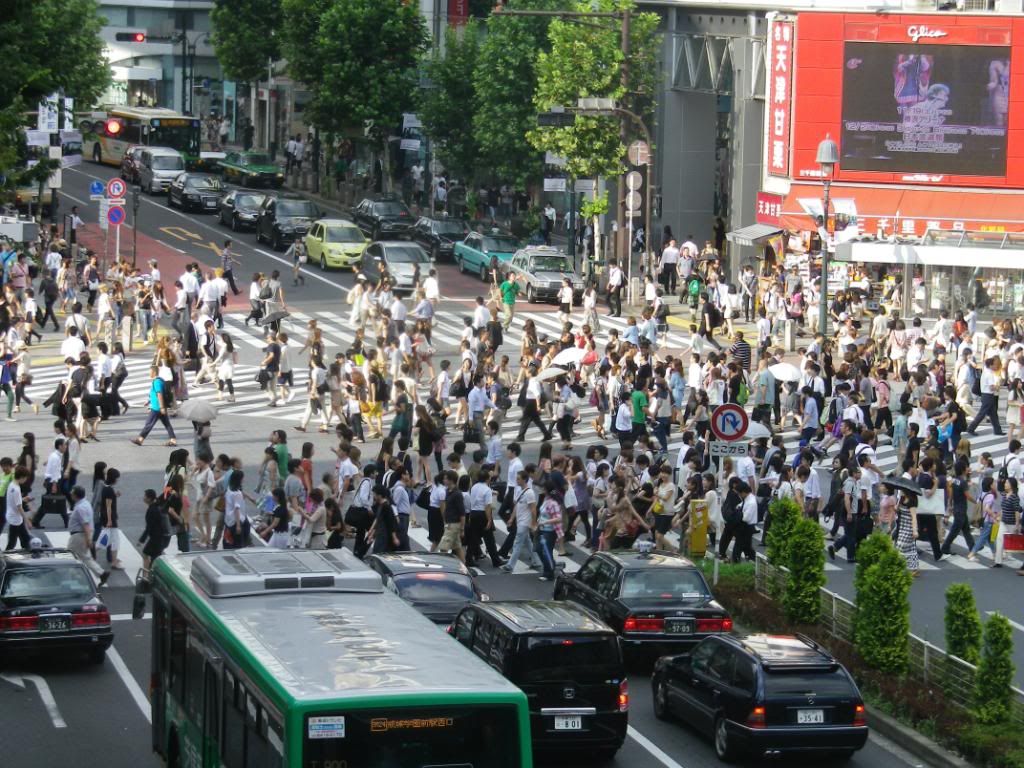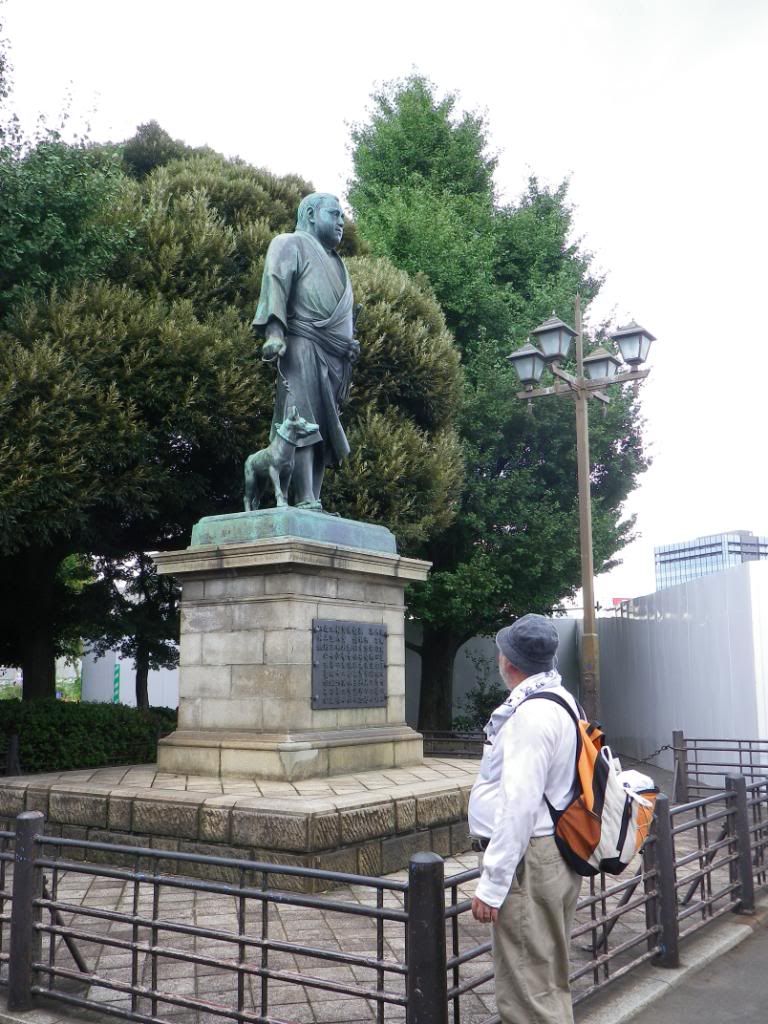 before heading back up to my prefecture, to visit such illustrious places as the Ushiku Buddah and my neighborhood karaoke box: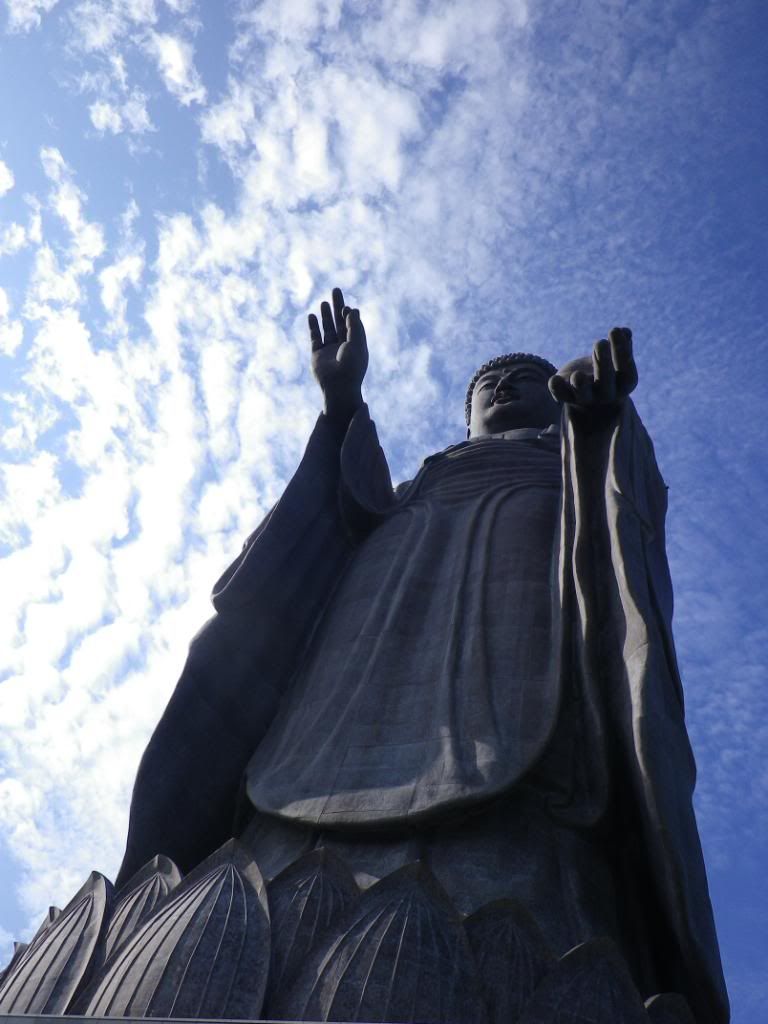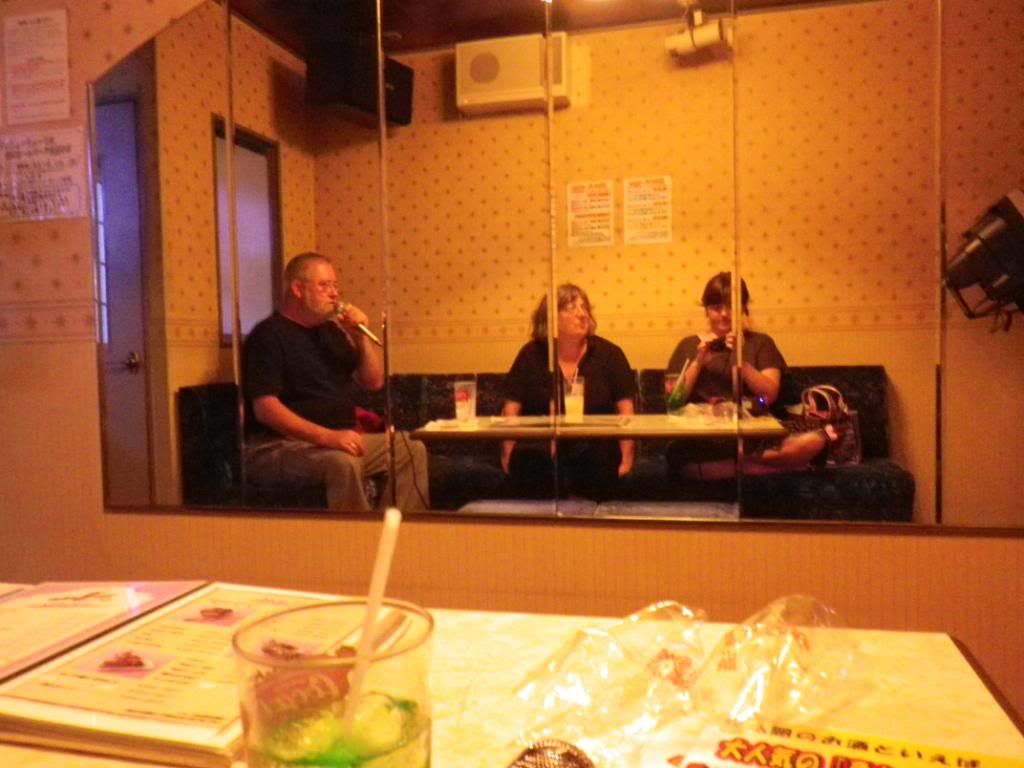 We were also granted the opportunity to dress up in traditional clothes: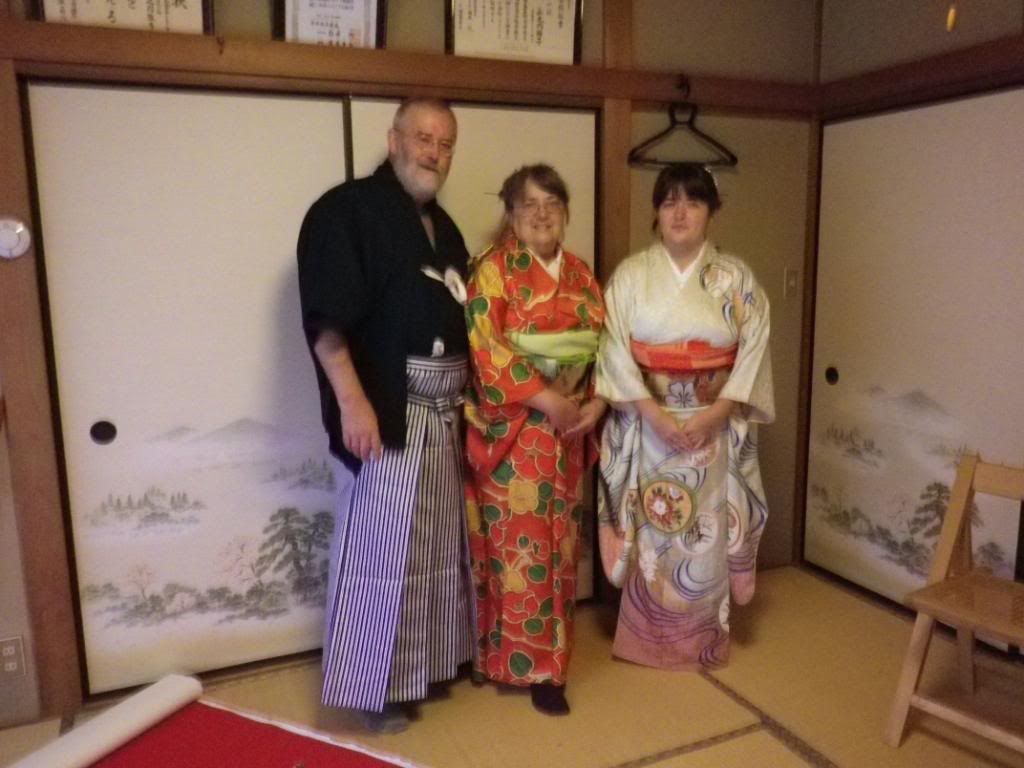 Which brings us up to yesterday! Stay tuned for more in-depth posts covering these sites.