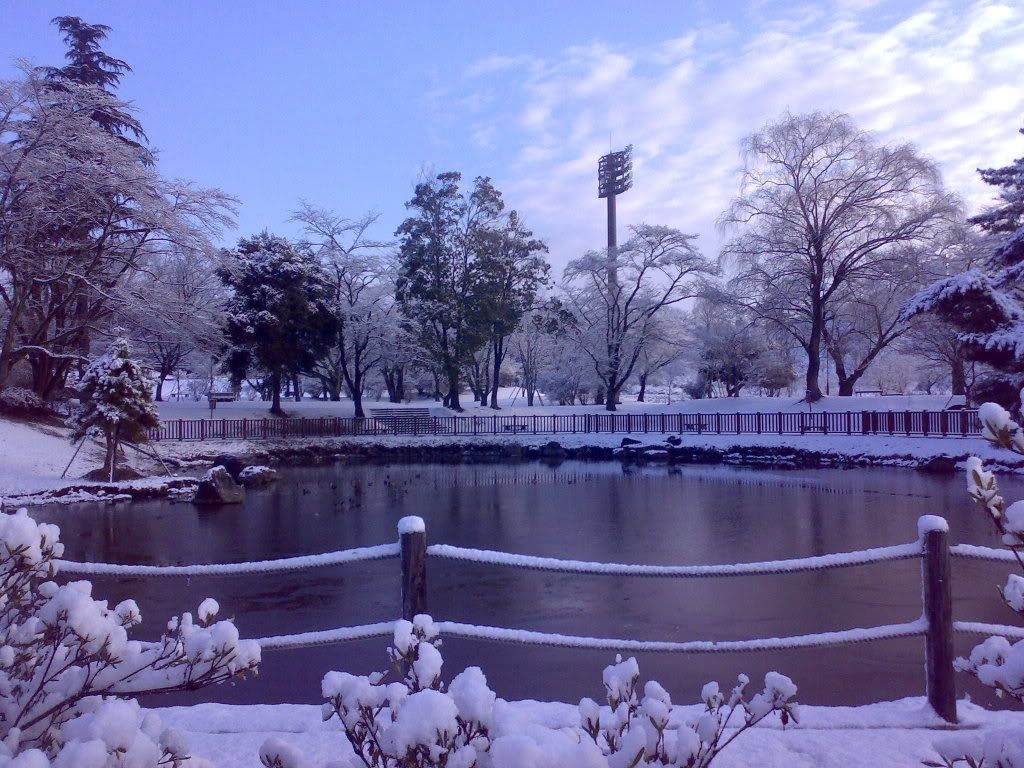 I suppose it's the sign of adulthood that one groans rather than cheers when it begins to snow. But I can't help it, when I know that I'm going to have to struggle to bike home in it. Lately, when at work, I've started dreading each day's new snowfall on top of the unmelting from the day before. On the weekend, however, knowing I could go home and warm up whenever I wanted, it was a bit more fun.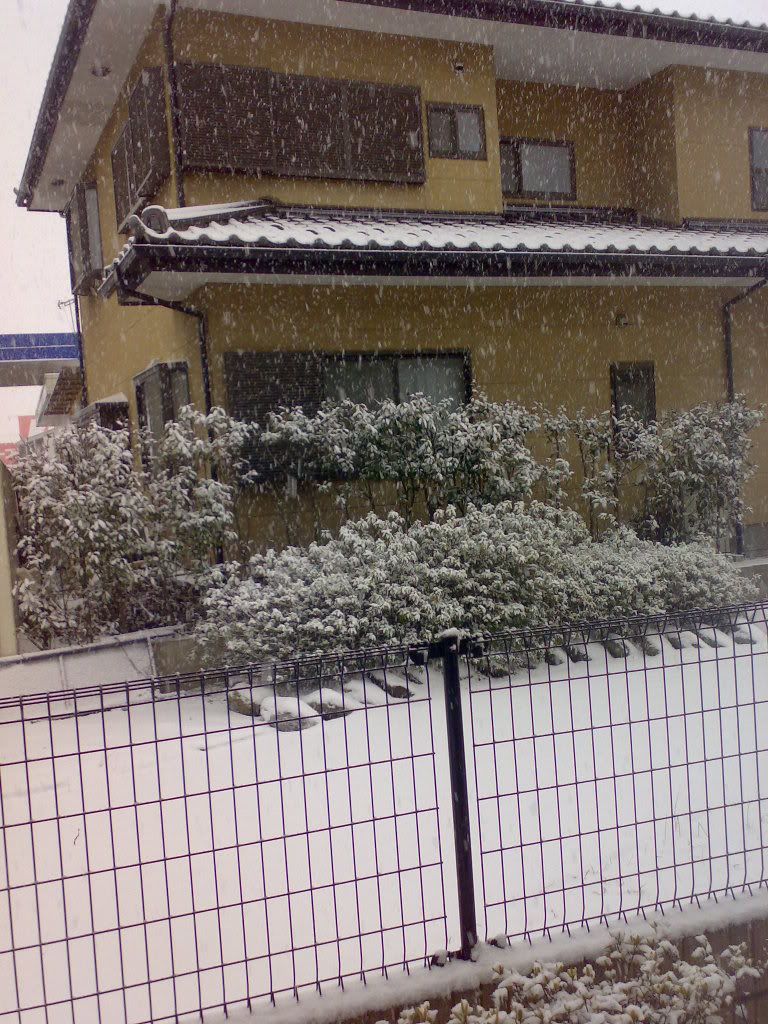 View from behind my apartment. View of the front: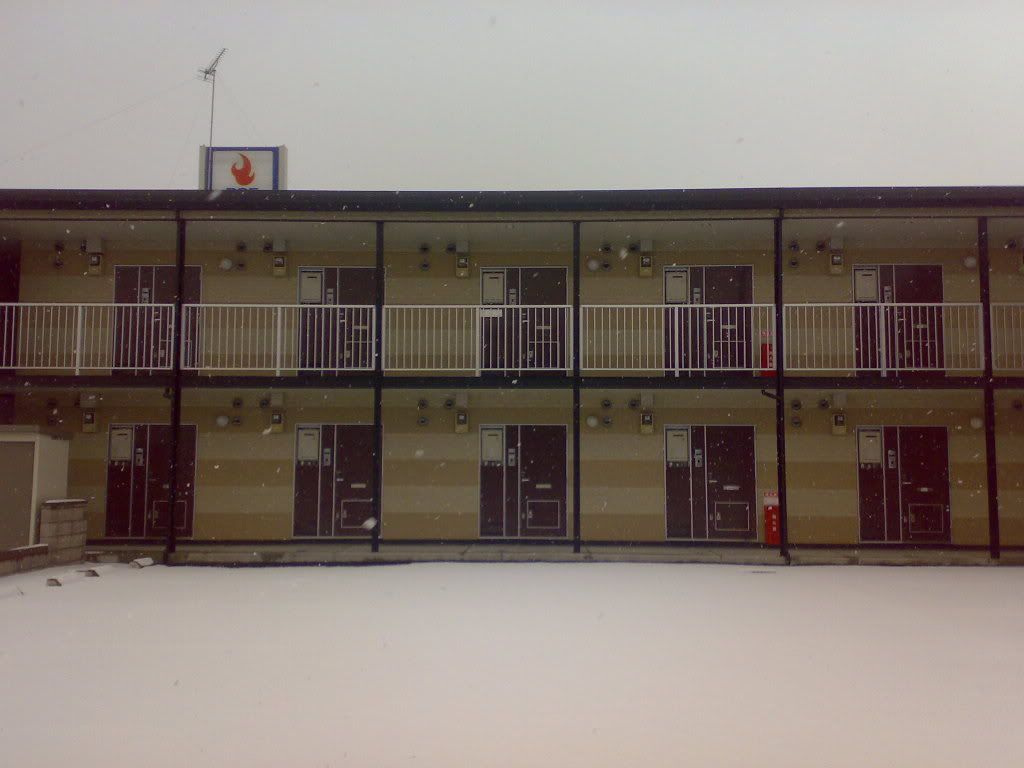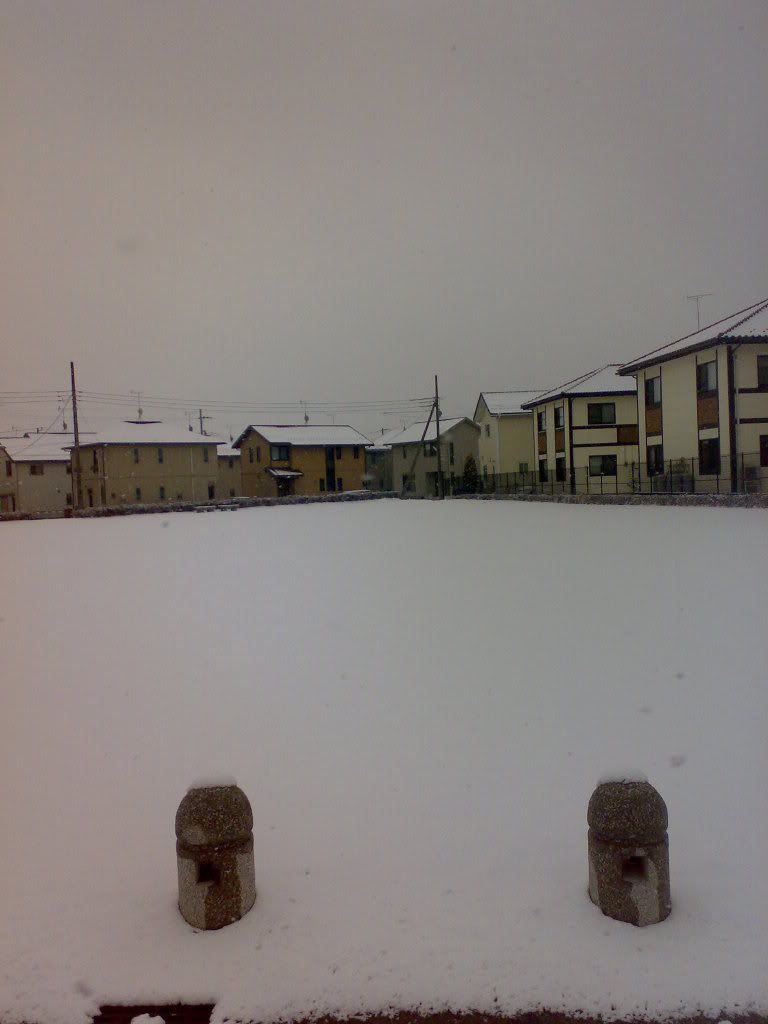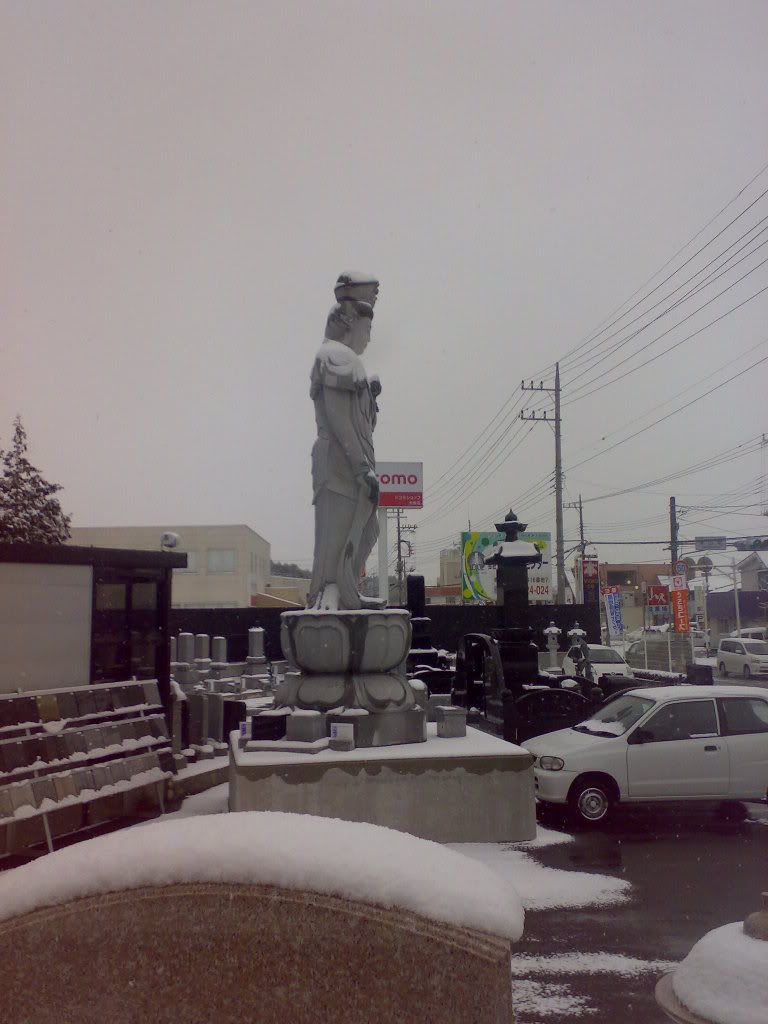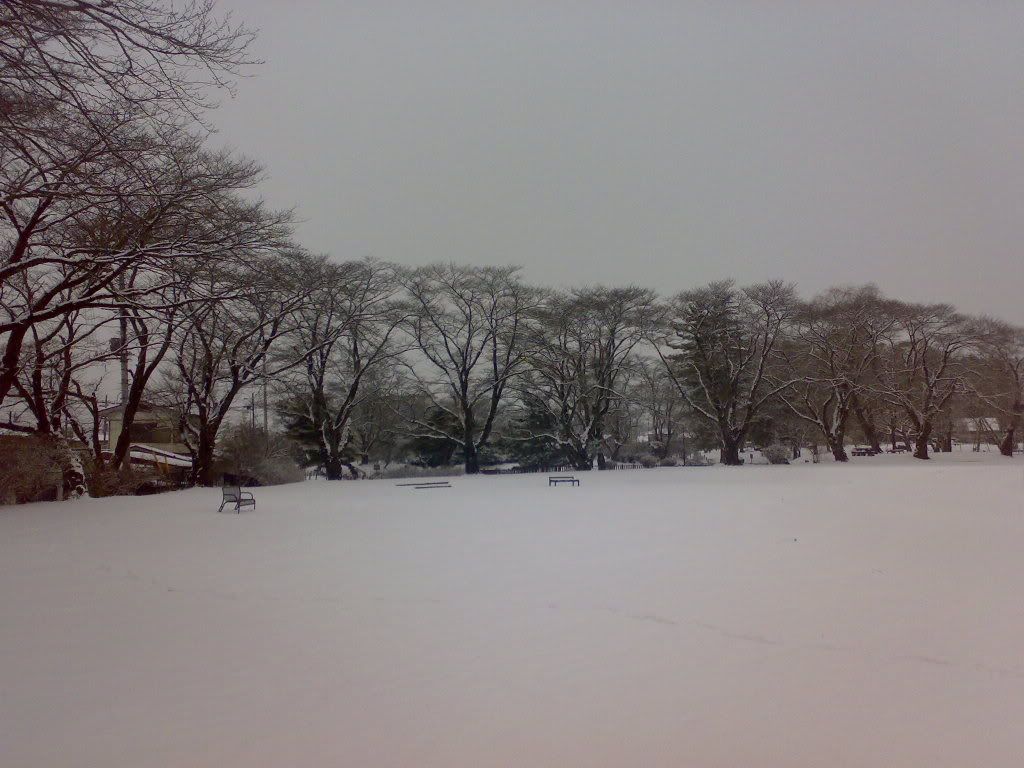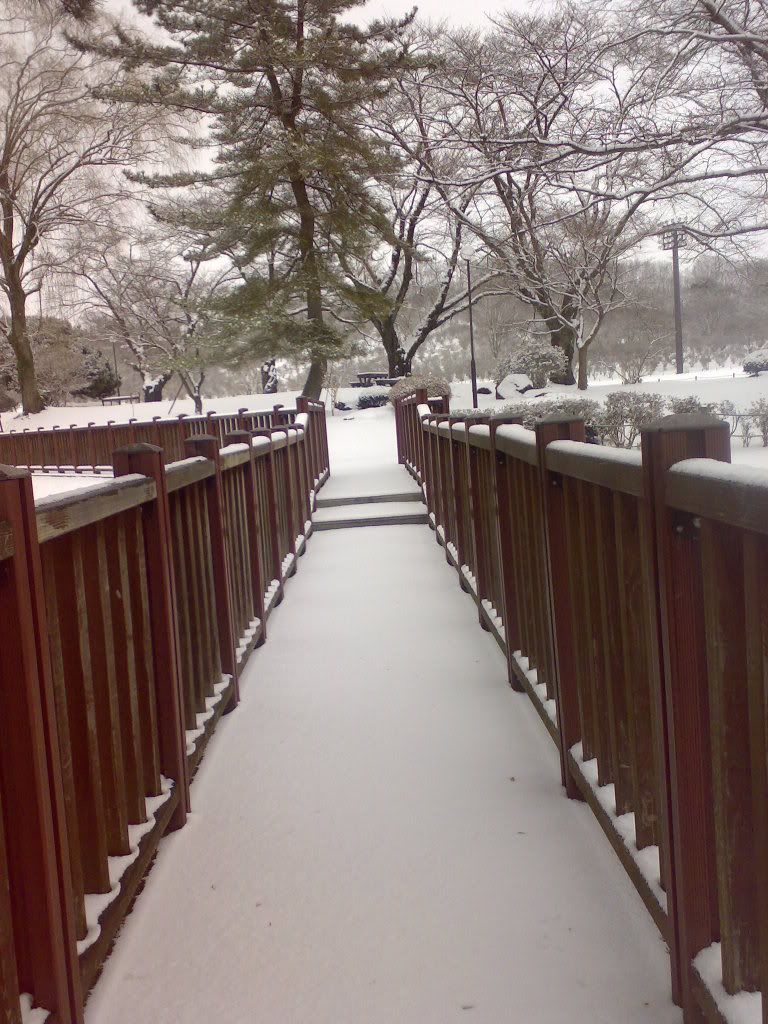 I threw a snowball down to see if the ice was thick to withstand it. A duck, thinking I was throwing bread, flew over. The ice gave way under his weight and he sunk into a slushy hole just the size of his body. He sat there, looking a little shocked. It was still too thick for him to swim forward through. I was rather worried – what if he froze to death there, and I'd unintentionally become guilty of decreasing the duck population?
Luckily, his friends also flew over, and they managed to expand the hole and they forge a path back to the unfrozen section of pond. I was amused to see that the single smaller wood duck had no trouble walking on top of the ice.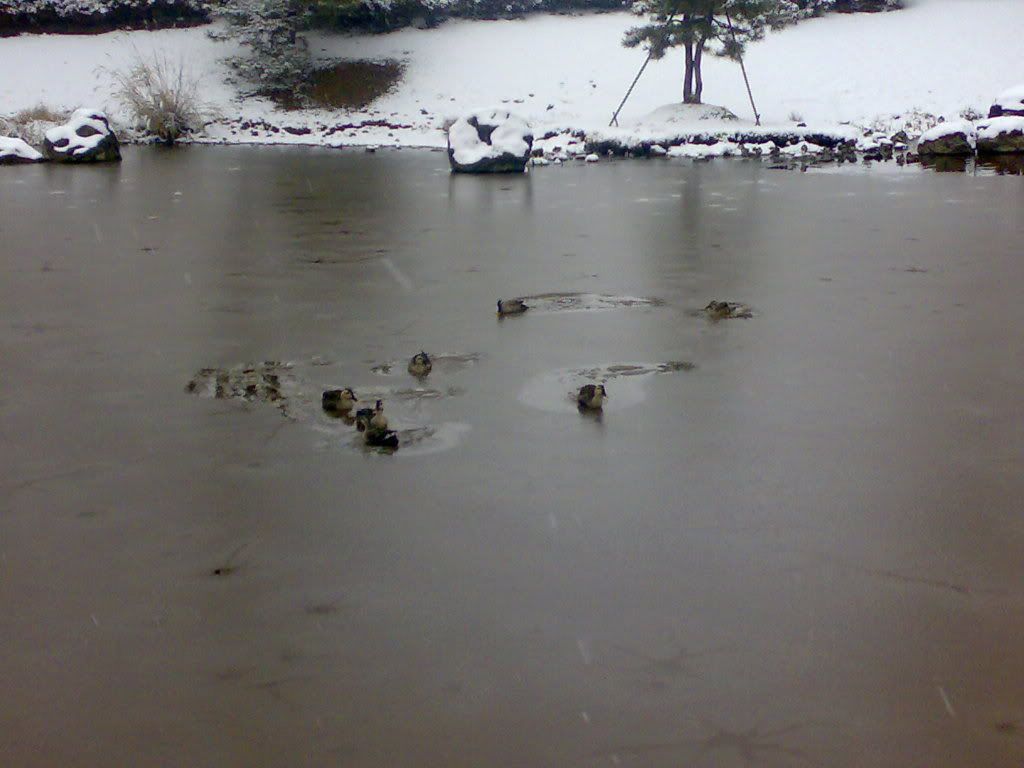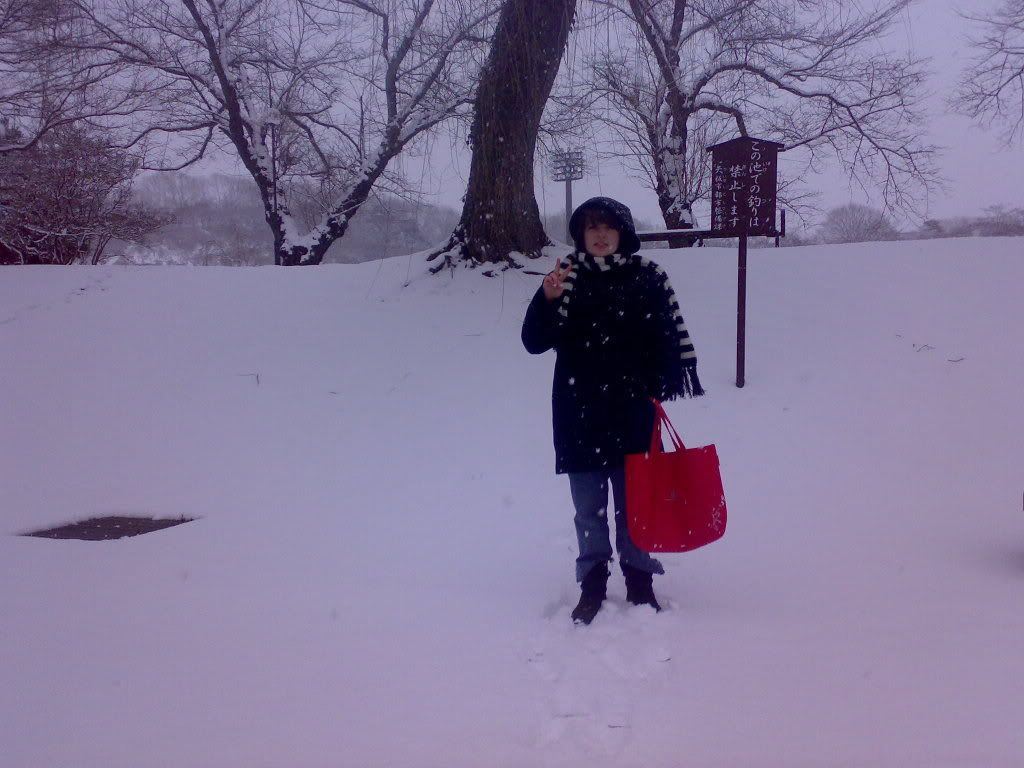 Trying to get a picture of myself only resulted in eyes squinted against the snowflakes, and a red nose.