So, now I'm a solo act again. Which is a painful transition after being part of a duet, especially one in such close harmony. The melody by itself sounds feeble and off-key.
After I saw Mama's train leave the platform, I went to Takeshita-dori to escape my sorrows. But they were waiting for me outside the arch after a few hours hopping from shop to shop.
We only had a couple of days in Tokyo this time, but there weren't many places we considered "must-see" because of our previous whirlwind. I definitely wanted to go to the Kabuki theater because they'd been on hiatus before. We stood in line for a few hours to see the Japanese version of Aida. I was especially excited because the title character was being played by Nakamura Shichinosuke, an actor I've seen play a male role in a movie. He was even more incredible on stage as a woman - I always thought the white make-up and high voice were more of a parody but here was a princess every bit as graceful and sweet as one born to it. The adaption was modern, but it was preceded by a more traditional story with dancing, the shamisen and the distinctive chanting style. The costumes were incredible, of course - one royal had a train that was half as long as the stage. And they had this set device that was like a long, rippling stand-up screen with landscapes on both sides, and I honestly don't know how they kept it standing upright. So it was definitely a memorable experience, and if I go to Tokyo again I won't miss it for the world.
We also went to the Ginza branch of Tokyu Hands, which is a "craft" store. I use that term for convenience because what it really is is nine floors of everything you've been looking for but couldn't find and everything you didn't know existed but suddenly realize you can't live without. "I could really something to help with such-and-such," I remark to Mama, and she disappeared into the aisle over to return with exactly what I need.
Because our hotel was near Ueno park, we strolled through there again and I got some more pictures of the lotus blossoms which never lose their awe-inspiring quality. I won't bore you with every single one of them.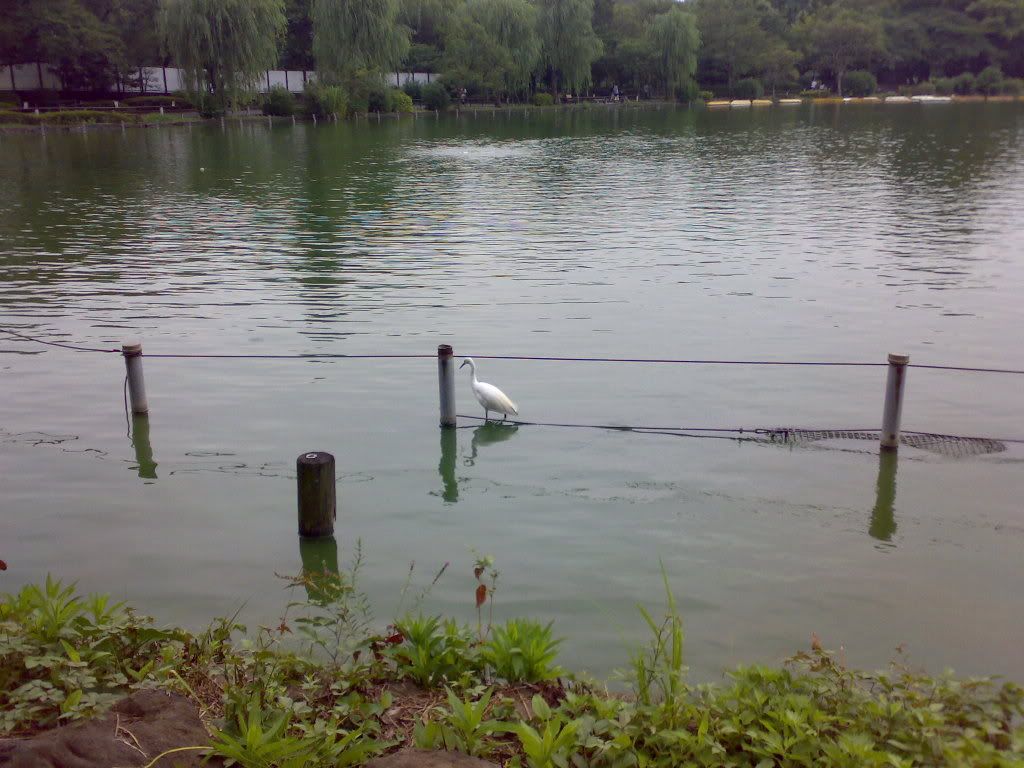 I don't know if you can see this but there's a bird sitting on that bird-boat's head. It casually perched there while the inhabitants below peddled around the entire lake: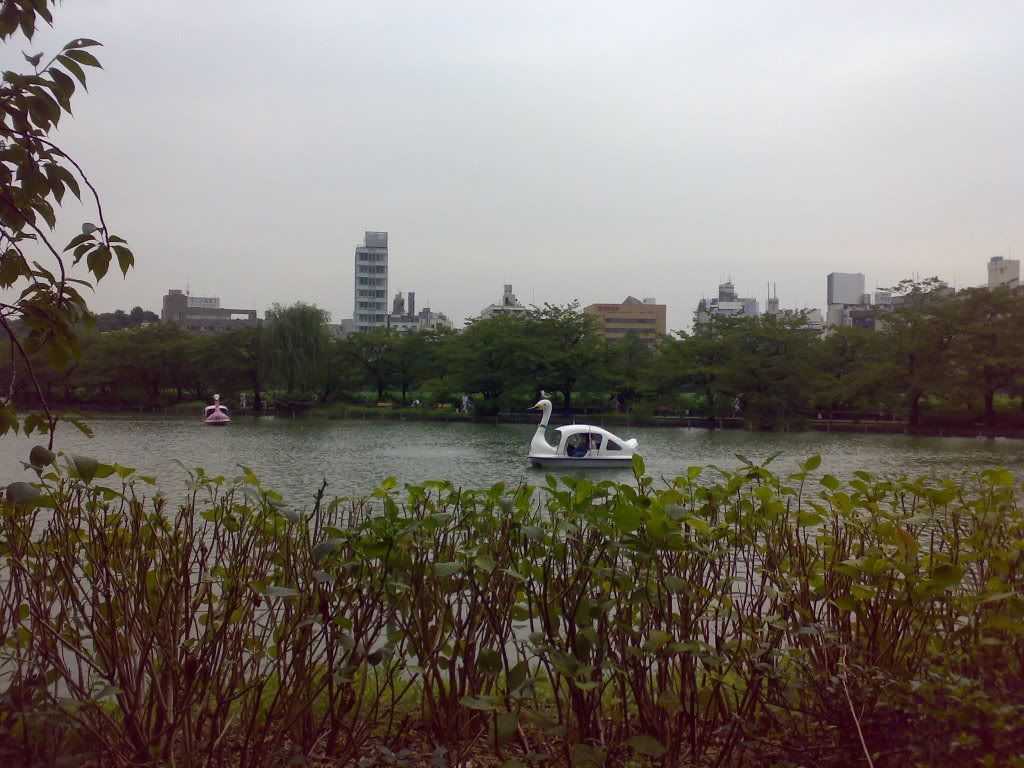 Ensconced in our hotel room: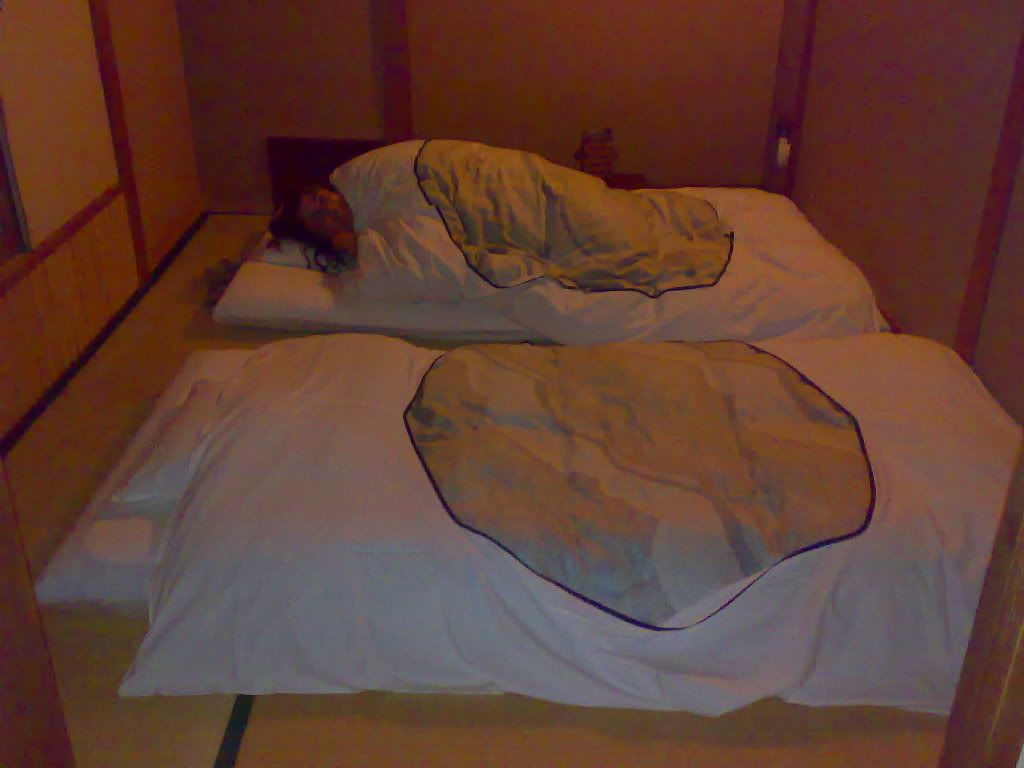 I love these little chairs and table: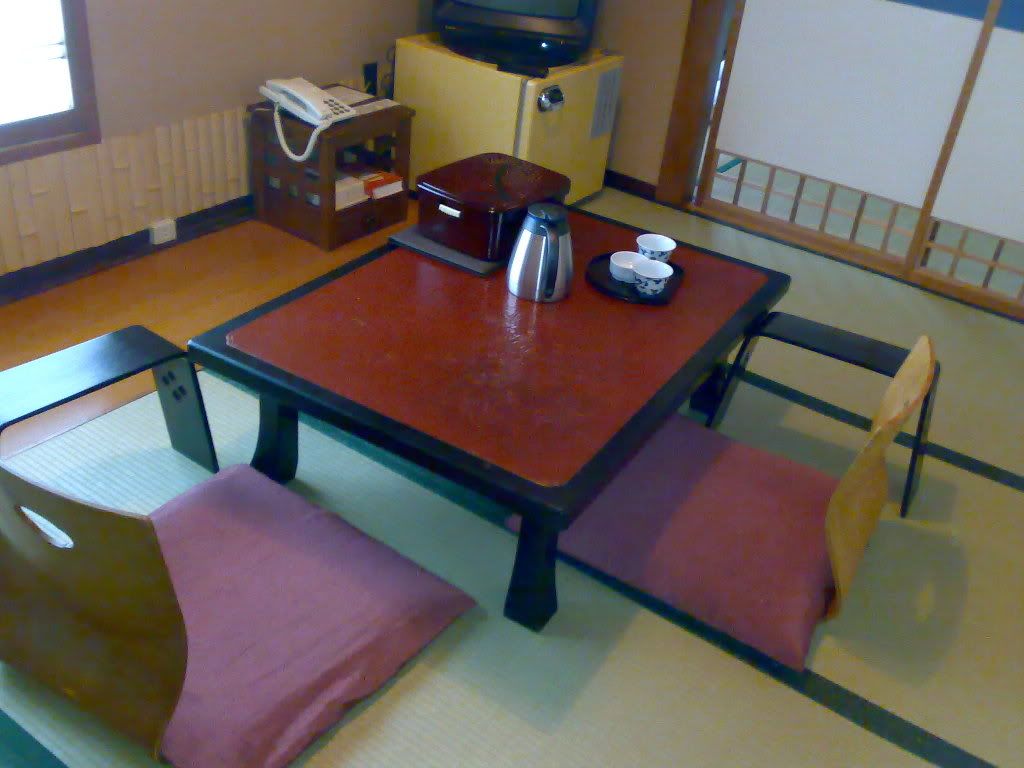 I insisted on going to Ikebukuro, because it's the setting of one of my favorite dramas, "Ikebukuro West Gate Park." We found the plaza that is the main setting: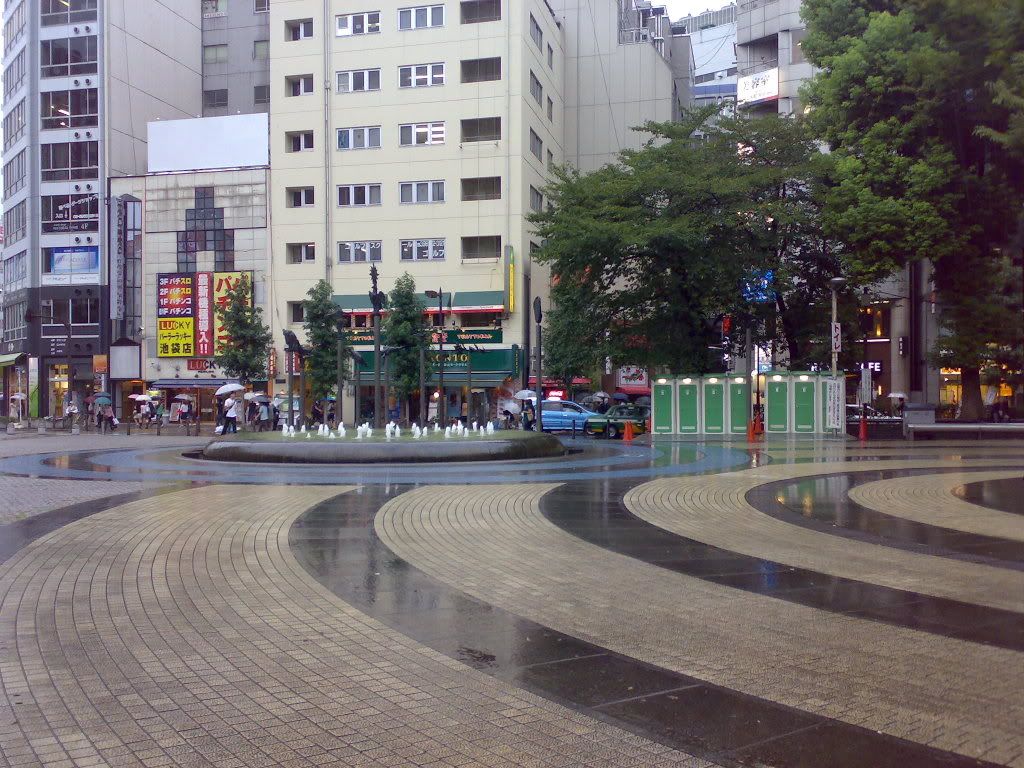 But when we went looking for the giant owl statue that one of the characters steals to prove himself, we found nothing. Lots of tiny owl statues - the district's "-bukuro" is close to owl, "fukuro" so it's a pretty obvious pun. We walked around for hours, and finally returned to the station in defeat - only to realize that we'd passed right by it. In our defense, there was so many people that it was probably blocked from our POV. But to future fans who are looking for it - go like you're about to go out the East exit. Then turn around.